50 Metal Detecting in Michigan Tips and Tricks You'll Love
Michigan is known for its natural beauty and rich history. Michigan has been inhabited for over 10,000 years. Relics from the earliest settlers to the region can be found throughout the Great Lake State. Michigan is popular with tourists allowing multiple opportunities for metal detectorists. This guide will show you everything you need to know about metal detecting in Michigan.
Michigan is hands down one of the best states to metal detect. It borders 4 of the 5 great lakes and has some of the largest publicly owned forests in the country. You can find Native American artifacts, items left behind by miners, items left behind by lumber companies, and artifacts from early settlers. 
50 Tips and Tricks for Metal Detecting in Michigan
1) Michigan is full of natural beauty and rich history. Ensure you are respectful when metal detecting here!
2) Be sure when you find relics they are reported to the proper authorities if found on state or federal land.
3) Obtain written permission from landowners to metal detect on private property in Michigan.
4) Check the Department of Natural Resources website for a comprehensive list of state parks that allow, restrict, or disallow metal detecting. 
5) Always follow guidelines set forth in the Archaeological Resources Preservation Act and National Historic Preservation Act. 
6) Man-made objects over 100-years old are not to be removed from public lands. 
7) Many state parks allow metal detecting in MI.  But always know what the metal detecting laws are.
8) Some parks have no restriction to metal detectors, and the whole park can be searched.
9) Other parks have designated metal detecting areas.
10) Certain parks disallow metal detecting altogether.
11) State parks will have signs posted to show where metal detecting is allowed within the park.
12) There are multiple metal detecting clubs in Michigan.
13) Join a club to meet other hobbyists, learn more about detecting, and to help identify finds.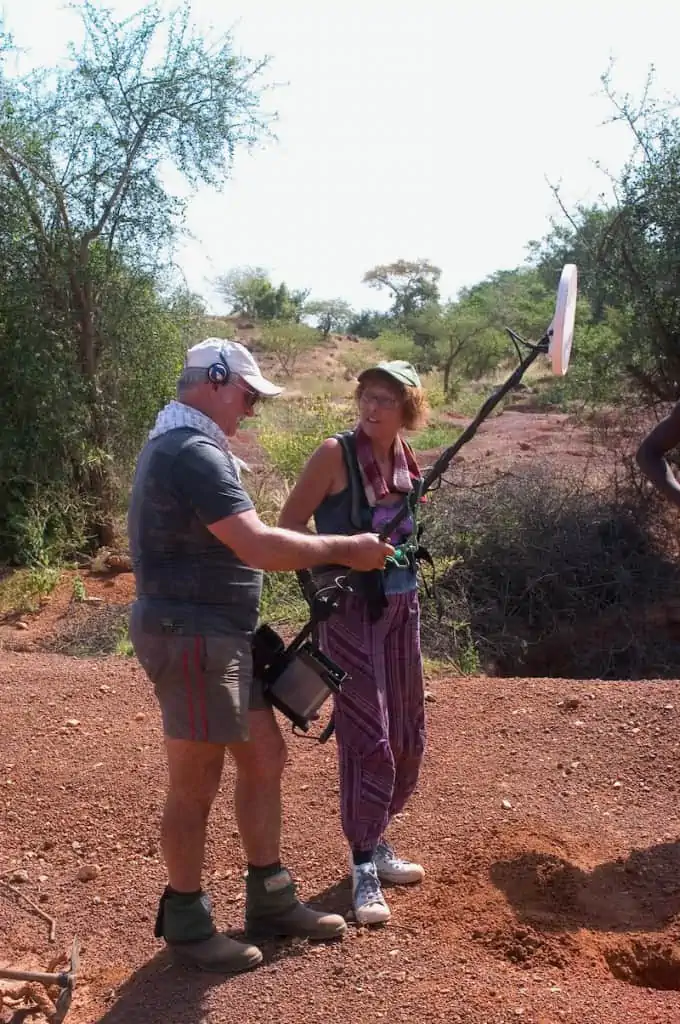 14) Make sure you have the proper metal detector for what you are seeking. 
15) Consider using a search coil cover if you will be metal detecting along rocky beaches.
16) Consider using a waterproof metal detector when detecting near lakes and rivers in Michigan.
17) Bring a sand scoop when detecting on Michigan's many beaches.
18) If you metal detect in Michigan's National Forests, ensure you stay on the marked paths to avoid getting lost. A million acres is a lot of land area!
19) Take along a GPS device in case you do find yourself off the trails.
20) There are legends of buried treasure throughout the state of Michigan.
21) In Fayette County, Berlanquette was a saloon owner who gained a fortune through his saloon and side businesses. He didn't trust banks, so his money was buried and never recovered after his death.
22) It's alleged that a woodcutter named John Larson came to Michigan from Sweden with almost a hundred thousand dollars. He died in solitude in Jennings, mourning the deaths of his wife and son, with no sign of his money ever found. Be sure to search the original site of Jennings, as the town was later relocated.
23) While Michigan does not have enough gold reserves to support a commercial mining operation, there were many mining towns established throughout the state.
24) Be sure to check old tailings piles near abandoned mines and mining settlements. 
25) Check out some of Michigan's ghost towns like Sherman, Mandan, and Nonesuch.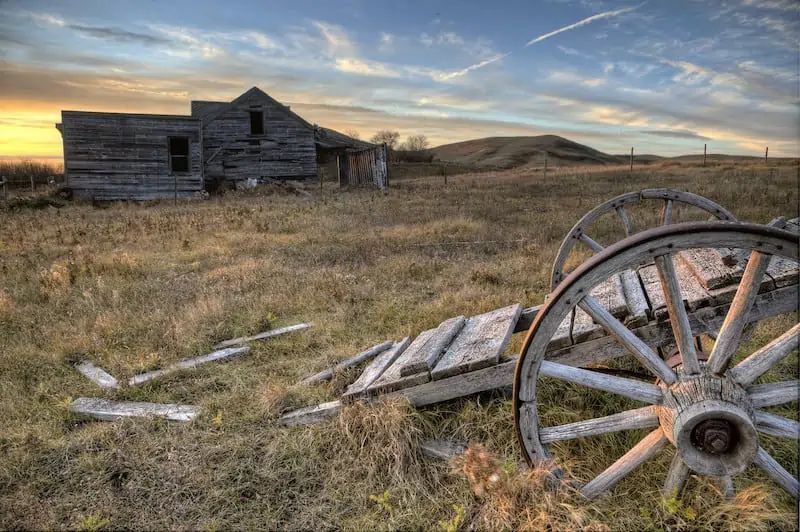 26) Several battles took place in present day Michigan, so be sure to check battlefield locations throughout the state.
27) The French and Indian War, America's War for Independence, the Pontiac War, and the War of 1812 all had ties to Michigan. Bullets and relics can be found, especially in northern Michigan.
28) Many battle sites are Historical State Parks now, so ensure you have permissions to metal detect within them.
29) Copper and iron were both discovered in the Upper Peninsula of Michigan. Artifacts can be found near these old mining towns and old mines.
30) Michigan is one of the best states to find native copper nuggets. They vary in size from small nuggets to massive boulders and are highly collectable. 
31) Ensure you exercise proper safety when near old mines.
32) Check areas that were once bustling industrial hubs. The decline in the auto industry has left many locations throughout the state near ghost towns.
33) Michigan is home to over 100 beaches, so it is perfect for those who enjoy metal detecting beach areas. 
34) Metal detectorists are allowed to detect underwater in Michigan. You can search any of the Great Lakes for hidden or lost treasures. Ensure you have a fully waterproof metal detector. Some are only waterproof a few meters, while others can go deeper (up to 250 feet!).
35) The 3 most famous towns in Michigan for metal detecting are Fayette, Sherman, and Clifton.
36) Be sure to find a detector you are comfortable with. For beginners, I recommend the Nokta Simplex+ or Minelab Vanquish 440. For intermediate or advanced detectorists, I recommend the Garrett AT Max, or the Minelab Excalibur II.
37) Ancient coins, including gold and silver coins, are one of the most found items in the state.
38) The Great Lakes are all fresh water, so you will not have to worry about the effects of saltwater on your metal detector.
39) Bring a pinpointer with you when you metal detect. This can help you narrow down your search area, so you are not spending so much time digging.
40) Be sure to take along a good hand shovel. These are perfect for digging small holes and plugs in grassy areas.
41) When metal detecting beaches, try to search during off peak or off-season times. This means there will be less people you have to work around and more opportunities for finding possible treasures. 
42) Bring a trash bag with you so you can pack out trash as you find it. And trust me. You will find trash!
43) Be sure to be respectful and courteous when metal detecting.
44) Do some research about Michigan and the areas you wish to metal detect. This can give you an idea of what you may find in certain areas.
45) Consider returning any valuables you find, and can potentially identify the owner of, to the rightful persons. This can be very rewarding! You are certainly under no obligation to do so, however. 
46) Always avoid trespassing. Be aware of where you are and who's land you are occupying.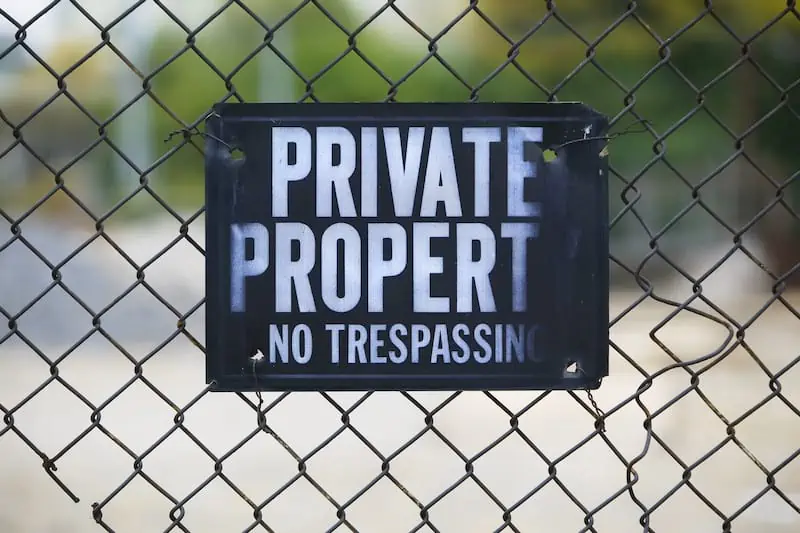 47) Never do damage to wildlife, vegetation, artifacts, historical areas, archaeological areas, or paleontological areas.
48) Always fill all holes you dig. Leave the area as undisturbed as possible.
49) Report cultural or historical items to the proper authorities.
50) Lastly, and most importantly, have fun!
Metal Detecting Laws in Michigan
Michigan's metal detecting laws are not as strict as other states. But treasure seekers must still be aware of certain restrictions. As with all states, Michigan metal detectorists are bound by the Archaeological Resources Preservation Act and the National Historic Preservation Act. These laws deal primarily with artifacts found on federal and state lands.
These laws prohibit the removal of man-made objects over 100 years old from public ground. These laws do not necessarily apply to metal detecting done on private property. In these instances, you should seek the proper written permission from the landowners. 
Metal Detecting in Michigan State Parks
Many state parks in Michigan allow metal detecting. Metal detecting is recognized as a legitimate recreation activity when it is conducted in a manner that does not damage natural or cultural resources in Michigan state parks nor does it violate state or federal statutes. Some parks allow use of metal detectors throughout, while others restrict these activities to certain areas. Still others disallow metal detecting outright. 
Most of the parks will have signs letting people know beforehand about the designated metal detecting areas. Always check with park authorities before metal detecting to ensure you are within the law. Follow all rules to ensure you have a great time and avoid fines while detecting in Michigan.
Michigan Parks open to metal detecting in all areas:
Brimley State Park
Grand Haven State Park
Lakeport State Park
Mears State Park
Traverse City State Park
Some parks with designated metal detecting areas:
Algonac State Park
Bay City State Park
Grand Mere State Park
Hoffmaster State Park
Island Lake Recreation Area
Pontiac Lake Recreation Area
Sterling State Park
Some parks closed to metal detecting altogether:
Agate Falls Scenic Site
Cambridge Junction Historic State Park
Kal-Haven Trail State Park
Leelanau State Park
Maybury State Park
Warren Woods State Park
Fred Meijer White Pine Trail State Park
This list is by no means comprehensive, as there are dozens of state parks within Michigan state. For a full list of Michigan state parks and their stances on metal detecting, consult the Department of Natural Resources' website.
Metal Detecting Clubs in Michigan
As with all states in the country, Michigan is home to multiple detecting clubs. These clubs are a great way to get in contact with other people who enjoy the same hobby as you. If you are new to metal detecting, you can learn a whole lot about metal detecting from club members. 
You can compare finds, share stories, find out information on new metal detectors, and get or share tips and tricks for successful metal detecting hunts.
Some clubs in Michigan are:
Michigan Gold Prospectors
Mid-Michigan Metal Detecting Club
Southwest Michigan Seek and Search Club
West Michigan Metal Detecting 
Yooper Coinshooters Metal Detecting Club
PAA Michigan Chapter
Wolverine Research and Recovery Club
Northeast Huron Detectors Club
Detectorist in Recovery of Treasure
Best Metal Detecting Places in Michigan
Michigan is a haven for metal detectorists. There are so many great places to go and see, and so many treasures waiting to be found. The high level of tourism and differing terrains mean there will be all sorts of treasures just waiting to be found. Some of the best places to metal detect in the state are below.
Grand haven State Park, Lighthouse Beach
Not all of Michigan's lighthouses are open to the public or metal detector friendly. Grand Haven State Park is on the western side of Michigan's lower peninsula at the opening of the Grand River on the coast of Lake Michigan. This Park is 48 acres of beach sand. This area is one of the parks that allows metal detecting throughout the park if the area is not damaged by the activity.
This area is a popular recreation area, meaning there is a lot of foot traffic. It is the perfect place to look for jewelry, coins, and other items commonly dropped on beaches. Ensure your metal detector is, at the very least, water resistant. I prefer to use a fully waterproof detector when detecting on beaches. This way you do not have to worry about getting your detector wet. 
Huron-Manistee National Forests
Huron and Manistee are 2 separate national forests in the upper portion of the lower peninsula of Michigan. They cover an area of nearly 1 million acres filled with thousands of lakes and hundreds of miles of streams and rivers. Parts of these forests were sites for logging camps and early settlers.
They have since overgrown. The forests are said to hold a long forgotten buried treasure, too! Stories state that gold coins were enroute to a lumber camp when the train was held up. Legend states the robbers buried the gold in an iron stove along the shoreline of Benton Lake. So, grab your detector and head into the forest. Maybe you can find the long-lost gold treasure!
Antrim Creek Natural Area
Antrim Creek Natural Area is not managed by national or state governments. It is maintained by Grand Traverse Regional Land Conservancy. It is comparable to a state park, however. It is 156-acres of land with a mile of shoreline along Lake Michigan.
A town developed briefly and was abandoned shortly after. All that is left of the town are a few foundations. This area is great to metal detect as it has relics from the 1800s. Check with the Land Conservancy prior to metal detecting the area to ensure you have the proper permissions. 
Ludington State Park
One might not consider Michigan when thinking about shipwrecks. However, more than 1 shipwreck has been found in the past within Ludington State Park or just outside of the park's boundaries. This Park is between Hamlin Lake and Lake Michigan, with a mile of the Big Sable River running through the park. The area has beaches, sand dunes, marshlands, and forests. Check the DNR website discussed above to find areas of Ludington State Park open to metal detecting.
Hiawatha National Forest
Michigan's upper peninsula is full of natural beauty. The Hiawatha National Forest is nearly a million acres of land with over 100-miles of shoreline. The forest borders Lake Michigan and Lake Superior, with some portions of the eastside bordering Lake Huron.
There are commercial logging operations in certain areas of the forest, as well as many now abandoned logging camps. The area was once inhabited by Native American tribes, so there are many Native artifacts to be found in the area. Be sure to stay away from current logging operations and anywhere the Forest Service is working or has buildings. 
Petoskey State Park
Petoskey State Park was once owned by William Wirt Rice and his tannery during the late 1800s. Much of the 303-acre park is heavily vegetated sand dunes and a beach on the shores of Little Traverse Bay. Michigan's state stone, the Petoskey stone, can also be found on the beaches here.
The area is popular with tourists and recreators, so there is a high possibility of finding dropped items. Check the DNR website for restrictions on metal detecting in Petoskey State Park.
FAQ
Q: Can I metal detect on state lands in Michigan?
A: Many state parks allow metal detecting. Some allow metal detecting throughout the parks, others have areas where detecting is off limits and others where it is okay to detect. Still others will not allow metal detecting at all. There is a very comprehensive list of state parks on the Department of Natural Resources' website showing the parks and what the rules are. Most parks will have signs showing where you can and cannot detect throughout the park.
Q: Can I metal detect in National Forests in Michigan?
A: Most national forests allow metal detecting. Some have designated areas where metal detecting is not allowed. This may be due to cultural or historically sensitive areas. Be sure to check with the park ranger in the forest you wish to detect to ensure you are following the laws. It is not worth a fine!
Q: Should I join a metal detecting club in Michigan?
A: Michigan is a wonderful state to metal detect in. Consider joining one of the many detecting clubs within the state. These can be invaluable! You can learn from others, help teach others, and learn more about metal detecting. 
If you enjoyed this article on metal detecting in Georgia, please "like" our Facebook page and be sure to revisit Discover Detecting for new content surrounding the metal detecting hobby!
You Might Also Want to Read: