Metal Detecting in Vermont: 50 Awesome Tips You'll Love
Vermont is a state with a long history. Relics from Native American tribes, the French occupation, and British colonists can be found throughout the state. You may also encounter artifacts from Virginia's time as a sovereign state. 
The state of Vermont has made it possible for people to search for hidden treasures using metal detectors while enjoying the beautiful Vermont scenery. As with all states, there are laws and regulations in place to protect artifacts, archaeological finds, and historical sites. Despite this, there are many opportunities for metal detecting in Vermont.
50 Metal Detecting in Vermont Tips
1) Vermont has a long history, and as such, has a variety of relics and artifacts for metal detectorists to find.
2) Vermont metal detecting is regulated under the Archaeological Resources Protection Act.
3) No item of man-made origin over 100 years old can be removed from public lands.
4) Vermont allows metal detecting in state parks.
5) Metal detecting in state parks is allowed in previously disturbed areas, such as campsites, built beaches, and parking areas.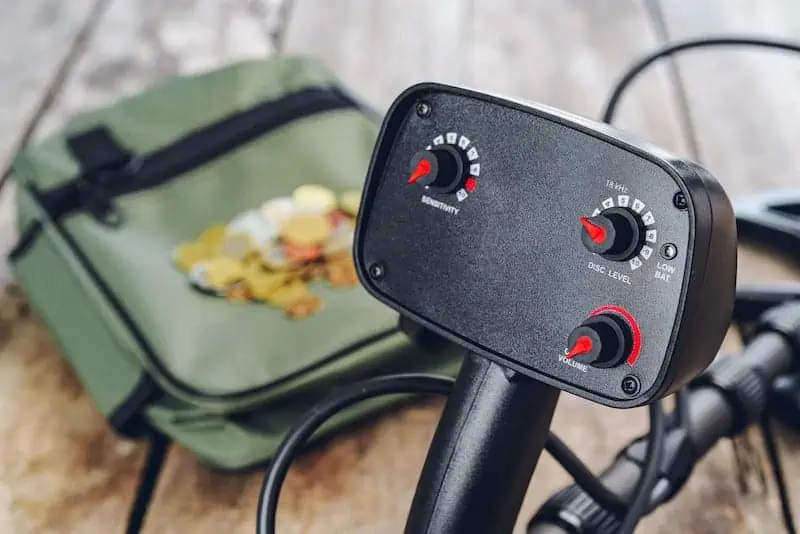 6) The state requires all metal detectorists to remove any trash they come across.
7) Any artifact falling under the protection of the Archaeological Resources Protection Act is to be turned over to the state immediately, and the location of the find is to be disclosed.
8) Digging is allowed on state lands with a hand tool only, up to 3 inches deep.
9) Try metal detecting in Sand Bar, Button Bay, Elmore, Smugglers Notch, and Bomoseen State Parks.
10) Metal detecting is allowed in Vermont national forest lands.
11) Ensure you are in an aera of the forest that allows metal detecting and are following all laws and rules. 
12) Try metal detecting in one of Virginia's ghost towns. Make sure you have the proper permissions before detecting in these towns as they are historical and may be protected from such activities.
13) Gold has been found for many years in Virginia.
14) There are many places to search for gold with your detector in the state including the counties of Orange, Windsor, Orleans, Addison, Lamoille, Rutland, and Windham.
15) You can try metal detecting in one of Virginia's waterways.
16) Placer gold was commonly found, so rivers, streams, and creeks are a great place to search.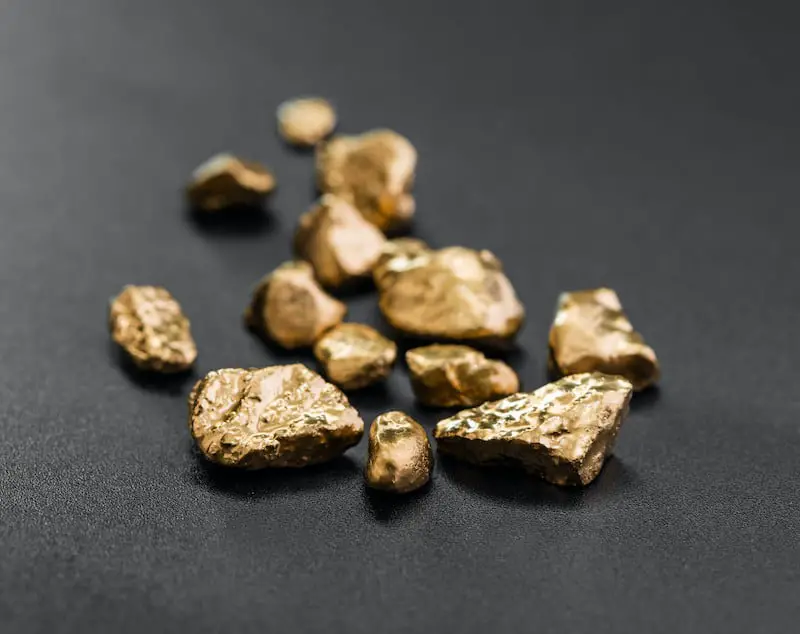 17) Always get written permission to metal detect on private property in Vermont. Avoid trespassing!
18) Contact the governing body or landowner for any piece of land you intend to metal detect to ensure you are following all laws, rules, and regulations. 
19) Failure to comply with state, federal, and local rules per metal detecting can result in serious fines and even confiscation of finds and equipment. 
20) Vermont has many clubs for metal detectorists.
21) Metal detecting clubs are great for learning more about the hobby, discussing finds and detecting techniques, learning about other metal detectors, and finding kindship in your hobby.
22) Always ensure you have the proper metal detector for whatever metal you are seeking and the soil conditions where you are hunting.
23) If you will be metal detecting in water, make sure your detector is at least water resistant. I prefer to use a fully submersible waterproof metal detector near water to be safe.
24) Areas known for producing gold often have high soil mineralization. This can interfere with a metal detector. If you will be prospecting, make sure you have a metal detector that can counteract the soil interference.
25) Consider using a metal detector that is good for all soil types. This way, you do not need a gold-specific metal detector.
26) Study your metal detector's manual and be very familiar with how it operates.
27) Expect to find trash. Most metal detectorists find more trash than treasure. 
28) Pack out all trash you find. Not only because it is the state law, but because it is the right thing to do.
29) Be courteous to others you may encounter while metal detecting.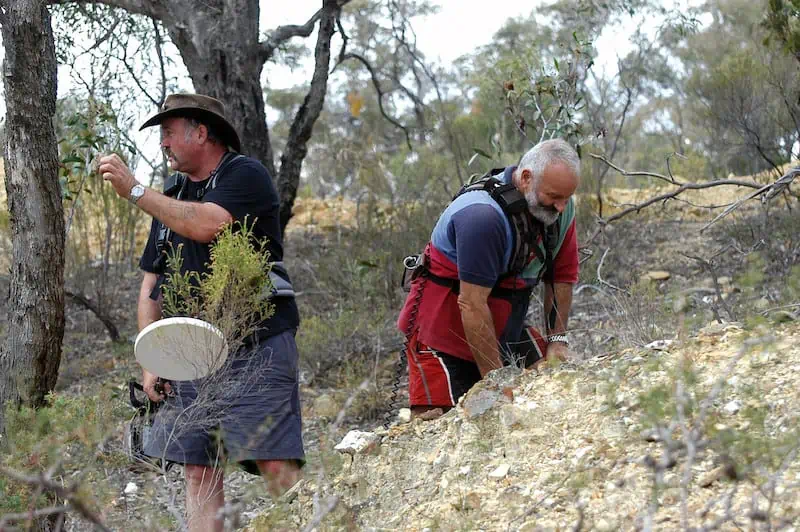 30) Try not to metal detect near groups of recreators in Vermont so you do not interfere with their activities.
31) Be kind and courteous to people. Some people are curious about our hobby and just want to ask questions.
32) Do not harm any plants, wildlife, geology, or structures while metal detecting.
33) Always follow all laws: city, county, state, and federal (I keep repeating this, I know. But it is of the utmost importance!).
34) Use a handheld pinpointer to narrow your search area down.
35) Check your local library for information about areas you wish to metal detect in Vermont. 
36) Try your hand at finding lost, forgotten treasures. Several tales exist about buried, lost, and/or forgotten treasure buried throughout Vermont.
37) Allen Farm on Lake Champlain was used as an encampment during the Revolutionary War and coins, or war relics can be found here.
38) In 1864, Confederate soldiers robbed 3 banks in St. Albans. They made off with over $100,000 in gold coins and paper currency. Their loot is buried somewhere near Highgate Springs. The men were caught, and the location of their buried treasure went with them to the grave.
39) British soldiers buried $75,000 in gold coins near Cedar Bench. Soldiers who survived the Native attack were never able to find their cache.
40) Between Mount Ascutney and Reading, Levi Baily buried a treasure on the stream near his mill. He was noted as giving this information upon his deathbed.
41) On the southern shore of Lake Memphremagog lies a treasure of British sterling, gold, and silver coins cached by officers fleeing patriots during the Revolutionary War.
42) On Mount Mansfield in the Green Mountains, 10 miles east of Smuggler's Notch, several buried treasures are buried according to legend.
43) Consider returning items found to the rightful owner, if they can be identified.
44) Always alert the proper authorities if you find something of cultural or historical significance.
45) Always fill all holes dug while metal detecting. 
46) Ensure you have a good quality hand trowel for digging. Cheap trowels will bend or break, which is an awful thing to have happen while metal detecting.
47) Be cautious near old mines and mining camps.
48) Always be alert while metal detecting.  You never know who can be around you—be it a person or even an animal.  Don't be paranoid, but do be aware of your surroundings.
49) Detect old tailings piles left near rivers, creeks, and mines. These often have small gold bits in them.
50) As always, have fun!
Metal Detecting Laws in Vermont
As with other states, Vermont metal detecting is regulated by the Archaeological Resources Protection Act. This act is aimed at protecting items of historical and cultural significance across the country.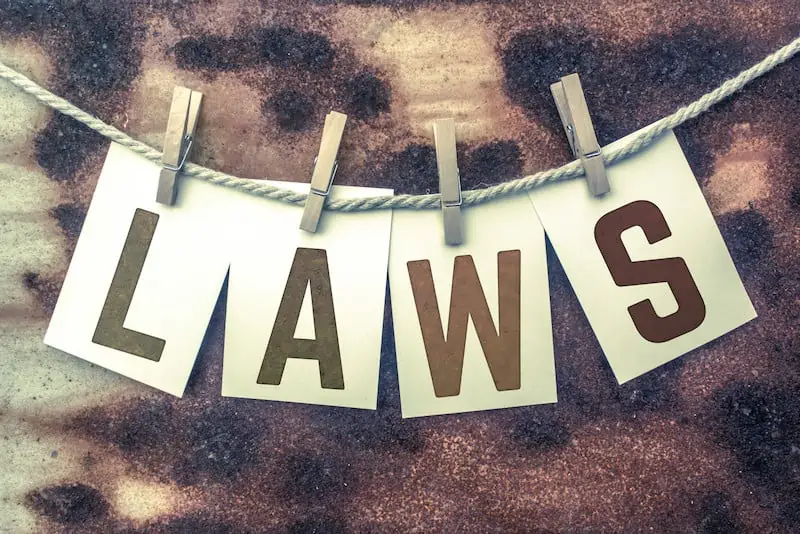 Under this law, no item of man-made origin may be removed from public lands if it is over 100 years old. These laws do not apply to private property, however. The only places where metal detecting is outright forbidden are those places deemed to be historically important. 
Metal detecting is permitted on Vermont state lands in areas previously disturbed by park development, i.e., constructed beaches, roads, parking lots, and campsites and areas approved by the Commissioner of Forest and Parks with consultation from the Division for Historic Preservation. You must report to park staff prior to metal detecting. 
All disturbed grounds must be returned to their original state. Any historically significant artifacts are state property and must be turned in immediately, along with the location of the find. Probing is allowed in permitted areas with a hand tool, up to 3 inches deep. Metal detecting is prohibited in areas like stonewalls, cellar holes, and other areas that are obviously historical. The state also asks that metal detectors remove all trash they find properly. 
When metal detecting on private property, ensure you receive written permission from the landowner. This protects you more than a verbal agreement. Ensure when detecting on federal or state land that you contact the proper authorities to determine if you need permission or a permit to detect. 
Metal Detecting Clubs in Vermont
Each state has a slew of metal detecting clubs. Vermont is no exceptions. Here are some metal detecting clubs within the state:
Green Mountain Treasure Hunters
PAA Green Mountain Prospectors Chapter
Champlain Valley Metal Detecting Club
Rutland Rock and Mineral Club
Vermont Metal Detectorists' Club
PAA Northfield
Vermont Treasure Hunting
Burlington Gem and Mineral Club
Vermont Metal Detecting and Gold Panning
Best Metal Detecting Places in Vermont
There are so many great places to metal detect in Vermont. The state has a long history and a plethora of relics and artifacts for metal detectorists to unearth.
State Parks
Let's begin with the Sand Bar State Park.
Sand Bar State Park
As mentioned earlier, it is legal to metal detect in Vermont state parks. Sand Bar State Park allows metal detecting on beaches, parking lots, and campgrounds. The Park is on the east side of the state on Lake Champlain, which is one of the largest lakes in the country. The Park was built by the Civilian Conservation Corps in 1933 and has been receiving recreators since. You have a good chance of finding artifacts, relics, and lost items along the beaches and other areas here. 
Button Bay State Park
Button Bay State Park was farmland until 1964. It is a 253-acre park in Ferrisburgh. It also borders Lake Champlain. Try searching along the beach, parking lots, and camping sites in this park to find lost treasure. 
Elmore State Park
Elmore State Park lies in the southern portion of Lamoille County and is home to Lake Elmore. The lake is 219 acres and flows into the Lamoille River. Elmore is one of the largest state parks in Virginia. It has 60 campsites, a large beach aera, and parking lots. Crowds are usually low at this park so you will be able to enjoy the scenery while you detect. 
Smugglers Notch State Park
This is a more remote area for metal detecting. Smuggling was common in this area between the United States and Canada through a small pass in the Green Mountains. It has huge cliffs on both sides and does require some hiking. It one of the least detected state parks so you may have some good luck here.
Bomoseen State Park
This Park is home to the largest lake in Vermont, Lake Bomoseen. It features 65 campsites to metal detect and is highly visited. You may want to hunt here during off-peak season to avoid crowds. 
Vermont National Forests
National forests are one of my favorite areas to detect. Many national forests allow metal detectors. In Vermont, metal detecting is allowed, except in areas where archaeological or historical resources are found. 
Metal detecting is not allowed in areas designated by Congress as wilderness. Some national forests to check out while detecting in Vermont are Green Mountain, Long Trail, and Victory. 
Ghost Towns
Vermont is home to many ghost towns and abandoned locations. Ensure you have permission to metal detect within the ghost towns, as some do not allow this activity. Because these towns were built so long ago, there is a good chance you will find something over 100 years old. 
Be sure you turn in any finds that are required under federal and state laws to ensure you can retain your privileges of metal detecting in VT.
Plymouth Five Corners
This town began as a small farming village in 1787. In 1858, California gold miner William Henderson found gold in the brooks flowing through the village, which sparked the short-lived Virginia Gold Rush. Plymouth Five Corners, during its heyday, was home to the Plymouth Gold Mining Company, a quartz mill, sawmill, gristmill, schoolhouse, boarding house, hotels, a post office, general stores, saloons, and many other businesses. 
When the gold found was mined out, most immigrants left the town behind. Not much is left of the town apart from footpaths and stone-lined cellars.
Tyson Furnace
Tyson Furnace was established as a mining village. Settled by Isaac Tyson in 1835, it was intended to house the employees of the nearby iron ore mine. The town grew for 20 years, until 1855 when Tyson retired ad closed the mines. By the early 1900s, the town was nearly abandoned. There are a few standing buildings left and metal detectorists can find mining tools, coins, and other items from the town's past.
Somerset
Somerset was settled in 1790 and served as a meeting place for nearby farmers. They would trade goods with one another and eventually stores began to open. Somerset was active until the early 1900s. 
The town's economy began to suffer and by the 1940s, the town was unincorporated and only a handful of residents remained. The population is currently zero, but there are ample opportunities for metal detectorists to find items in Somerset.
Metal Detecting for Gold in Vermont
Virginia has yielded some great gold specimens in the past. There is a long history of gold mines and prospecting sites within Virginia. Placer gold mining started in 1804, with lode gold mining following shortly after. 
There are 200 gold mines and prospecting locations in Virginia. Places to metal detect for gold include:
Alexandria
Annandale
Appomattox
Charlottesville
Christiansburg,
Culpepper
Dale City
Dillwyn
Farmville
Lake Anna
Manassas
Philpot Lake
Quantico
Vienna
Woodbridge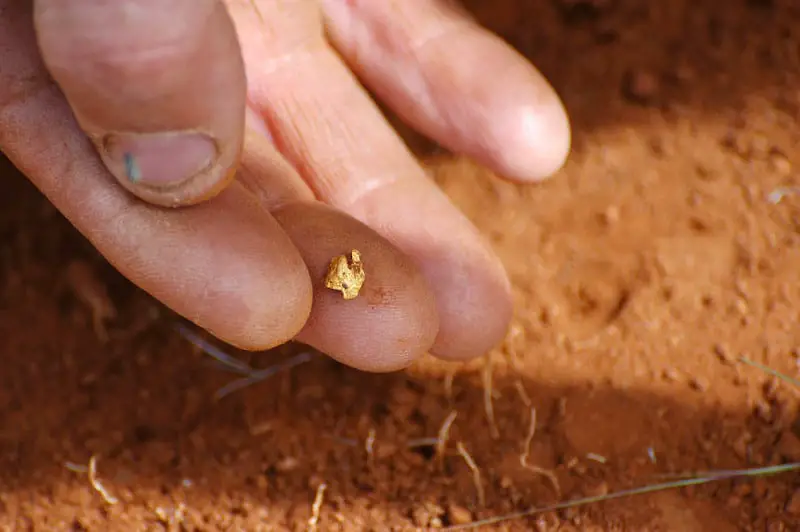 You may also consider searching for gold in creeks, rivers, and streams throughout the state, as placer gold was commonly found. 
As with any metal detecting, ensure you have the proper permissions before detecting in Virginia waterways. Some waterways where gold has been found, and likely still exists, are:
Shady Rill Brook
Rock River
Ottauquechee River
Gihon River
Mad River
Lamoille River
Gold Brook
White River
Missisquoi River
Metal Detecting Finds in Vermont
Several items of interest have been uncovered in Vermont by metal detectorists.
Gold is one of the coolest things (in my humble opinion) that you can find in Vermont. There is nothing quite like the thrill of your detector beeping out as it lands on a small bit of gold. While the odds of finding a huge gold nugget are slim, enough small pieces can add up to a bigger payday!
One metal detectorist in Vermont found a 230-year-old Spanish silver coin while detecting in Vermont. Hundreds of war relics, Native American relics, and early European settler's relics have been found throughout the state. There is certainly no shortage of things to find while metal detecting in Vermont!
FAQ
Q: Can I metal detect on state lands in Vermont?
A: Yes. You are allowed to metal detect in state parks, if you do so within certain areas. Beaches, campgrounds, and parking lots are fine, but areas outside of these are forbidden. 
Q: Do I have a good chance of finding gold in Vermont?
A: A good amount of gold has come out of Vermont. Many mining operations and placer operations ran throughout the state. I would not go into Vermont expecting to find a massive gold nugget. But you will likely find smaller bits of gold and flakes if you metal detect in waterways and near areas where mines were.
Q: Do I really have to turn over artifacts over 100 years old?
A: As much as it hurts, yes. These artifacts are protected by federal law. That supersedes state laws in many instances. Artifacts over 100 years of age are property of the state they were found in, even if they were previously buried. All these relics should immediately be turned in to the proper authorities or you run the risk of fines and even confiscation. 
If you enjoyed this article on metal detecting in Georgia, please "like" our Facebook page and be sure to revisit Discover Detecting for new content surrounding the metal detecting hobby!
You Might Also Want to Read: