Minelab Vanquish 440 review
The Vanquish 440 is one of the newest metal detectors by the Australian company, Minelab. Minelab has been an industry leader for 35 years and is known for making metal detectors that are rugged and can tackle the most difficult soil conditions. The Vanquish series consists of models 340, 440, 540, and 540 Pro. The 440 (and the entire Vanquish line, for that matter) is designed for entry-level metal detectorists. Minelab felt it was time to give newbies a metal detector with amazing features for a great price. This detector is easy to use right out of the box and does not require a lot of complicated settings changes. 
The 440 features Multi-IQ technology (more on this in the next section), a waterproof V10 search coil, audio control, and pinpoint mode. This simple to use, lightweight, compact metal detector works well in all terrains and for all metals. This is an all-purpose machine with great features, a compact design, and simple functionality at a fantastic price. While designed with beginner metal detectorists in mind, the Vanquish 440 has enough features to make even an intermediate detectorist happy.
Below, please use our interactive guide to see how well the Minelab Vanquish 440 stacks up to other notable metal detectors on the market:
Minelab Vanquish Frequencies: Multi-IQ
Minelab's Multi-IQ is a game changer for VLF metal detectors. Multi-IQ is an abbreviated version of Multi-Frequency In-phase and Quadrature Synchronous Demodulation (now you see why its shortened to Multi-IQ!). Instead of a voltage driven transmission field, which is the common technology in VLF metal detectors, this technology works when the receiver is phase-locked and amplitude-normalized to the transmitted magnetic field.
Locking the transmission field and receiver across multiple frequencies simultaneously makes the Vanquish series more sensitive and more stable. It also eliminates issues associated with highly mineralized soils, like increased detector noise and inaccurate Target IDs.
This technology allows Minelab's Vanquish (and Equinox) series to scan on multiple frequencies at once. The frequencies are:
5 kHz
10 kHz
15 kHz
20 kHz
40 kHz
The lower frequencies are more responsive to highly conductive metals like silver. Higher frequencies are more responsive to low conductive metals like gold. Many ore producing areas have difficult ground conditions. For example, the places I usually metal detect in Utah and Idaho are known ore producing regions.
Because of this, there is mining debris, old iron, hot rocks, and huge amounts of ground minerals. This can make a traditional VLF machine overload and have difficulty finding good targets. Most VLF metal detectors do not scan as high as 20 kHz or 40 kHz unless they are gold-specific machines. Minelab has changed that with their Vanquish line. The higher frequencies are great for finding even tiny bits of gold. 
Multi-IQ has better accuracy at maximum search depth than most single frequency metal detectors. And since multiple frequencies are transmitted, received, and processed simultaneously, the Vanquish series of metal detectors has maximum target sensitivity across all target types and sizes while minimizing ground noise. Because you can search at multiple frequencies simultaneously, you will be able to detect multiple types of treasure without changing settings. Now anyone can have an easy to use multi-purpose detector with true multiple frequency technology at an affordable price.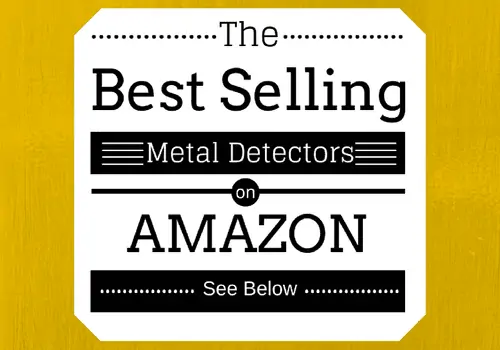 Below, please check out some of the best selling metal detectors on Amazon, and see how well they compare to the MInelab Vanquish 440!
Minelab Vanquish 440 Specifications
The Vanquish 440 comes with 5 Find Modes: Coin, Relic, Jewelry, All Metal and Custom. Each mode is pre-programmed and fully optimized to allow users the best performance. The Vanquish 440 works well in parks, fields, mountains, rivers/streams, yards, gold prospecting, and even beach environments.
Minelab promises the Vanquish 440 will work well on all metals in all soils all the time. Custom Find Mode allows you to save your favorite settings. Many very low frequency (VLF) metal detectors struggle in mineralized soils, wet sand, and saltwater terrains. This model does better than most in these areas because of the Multi-IQ technology. The Vanquish 440 has 12 discrimination segments to control which metals to accept or reject and allow for a customized search.
The 440 is a very lightweight model, coming in at just 2.6 pounds. This makes it easy to pack around for longer hunts. It also has a collapsible snap-lock system that makes it easy to pack up and go. This model has automatic noise cancelling (19 channels) and lag-free audio response.
It has 3 Target Tones (Low, Mid, High) and 10 adjustable volume levels so you can adjust it to the most comfortable setting. The standard coil on the 440 is a waterproof (up to 3.3 feet) V10 (10" by 7") Double-D search coil. The Vanquish line can use different coils. 
The control box is not fully waterproof and should not be submerged. It is, however, water resistant with the included rain cover. Remember to take caution with your detector around water as it is not waterproof and could be ruined if dropped in water. Use a strap with the arm rest to keep the detector on your arm while hunting in water, and be extra cautious in rivers and streams as the beds can be very slippery.
The Vanquish 440 includes a pinpoint mode allowing you to narrow down a target's location even further. This model has Iron Bias to help filter out unwanted iron targets, but it is not adjustable and is preset to High. There are 10 levels of adjustable sensitivity on the 440. The control box features a monochrome LCD screen with numerical Target ID and 5 depth indicators. This model does not have wireless technology but can be used with wired headphones. The unit operates on 4 AA batteries. Minelab offers a 3-year warranty on all Vanquish models.
Minelab Vanquish Prices
The prices of the Minelab Vanquish series range from $199 (Vanquish 340) to $499 (Minelab Vanquish 540 Pro). The Vanquish 440 is the second lowest priced detector in the series, at $279. Many metal detectors aimed at beginning detectorists fall into this same range. 
For instance, Fisher Labs F Series entry level detectors (Fisher F11, Fisher F22, and Fisher F44) run from $159 to $399, and operate at 7.69 kHz. Garrett's Ace 200 is $199 and operates at 6.5 kHz, the Ace 300 is $300 and operates at 8 kHz (adjustable), and the Ace 400 is $400 and operates at 10 kHz (adjustable). White's offers the Coin Master metal detector as one of its entry level machines, which is $250, and operates at 8 kHz. 
One huge advantage for the Minelab Vanquish series over the competition is the ability to run on multiple frequencies simultaneously. None of the other entry level metal detectors (besides the Minelab Equinox line) feature this technology. No other entry level metal detector offers operating frequencies as high as the Vanquish series, either.
Most entry level machines operate at a frequency under 14 kHz, while the Vanquish line can operate up to 40 kHz. This means the Vanquish series of metal detectors will be better at finding all treasure types, including gold, than other entry level machines.
Minelab Vanquish 440 vs Vanquish 340
The Minelab Vanquish 340 is the lowest priced of the Vanquish line. It also has fewer features than the 440. The 340 has the same Multi-IQ technology but has only 5 segments of discrimination, while the 440 has 12. Both come with the same V10 search coil and have the same weight of 2.6 pounds. The 340 only has 3 search modes: Coin, Jewelry, and All Metal. Relic and Custom modes are not available on this model. 
As with the 440, the 340 is not fully waterproof but is water resistant. As with the 440, the 340 features 19 channels of noise cancellation, but has only 3 adjustable volume settings compared to the 440s 10 levels. The 340 also does not feature a pinpoint mode. Despite the discrepancies in features, the 340 is less expensive than the 440. Both are designed for new metal detectorists and are very easy to use. The 340 comes with a 3-year warranty, same as the 440.
Pros:
Less Expensive
May be easier to use for brand new detectorists
Cons:
No pinpoint mode
Fewer discrimination options
Fewer volume settings
Fewer Find Modes
Minelab Vanquish 440 vs Vanquish 540
The Minelab Vanquish 540 is the second highest priced metal detector in the Vanquish series (the most expensive is technically the Vanquish 540 Pro, which comes with an additional search coil). This is the alpha dog of the Vanquish line and has the most features.
The 540 has 25 discrimination settings compared to the 440s 12, and has 10 sensitivity and volume settings, like the 440. Target ID has 5 tones, while the 440 has 3 Target ID tones. This model is very slightly heavier than the 440, at 2.8 pounds (the 440 and 340 are 2.6 pounds). Iron bias is adjustable on the 540, to either Low or High, whereas the 440 is preset to High and non-adjustable.
This model comes with a V12 Double-D search coil, meaning it is 12" compared to the 440s 10" search coil. The Vanquish 540 operates on 4 AA rechargeable batteries, while the 440 uses standard AA batteries. The 540 comes with wired headphones but has wireless connectivity for use with Bluetooth headphones.
The 440 does not have wireless connectivity. The LED screen also has a red backlight which is adjustable. This is the only Vanquish model that has a backlit screen. Minelab offers a 3-year warranty on this model, as with all the Vanquish series metal detectors. 
Pros:
All the features of the 340 and 440, plus more
Wireless headphone compatibility
Larger search coil
Red backlit LCD screen
Adjustable Iron Bias
Higher level of discrimination
Larger search coil
Option for Pro package with additional search coil
Rechargeable batteries 
Cons:
Vanquish 440 vs Equinox 600 and 800
The Minelab Equinox series consists of the Equinox 600 and Equinox 800. These 2 metal detectors were the first to utilize Minelab's Multi-IQ technology.
The Minelab Equinox 600 can operate on 3 frequencies in single frequency mode: 5 kHz, 10 kHz, and 15 kHz. The Minelab Equinox 800 can operate on all 5 frequencies in single mode. The 600 comes with 3 Detect Modes: Park, Field, and Beach, while the 800 comes with those 3 plus an added Gold mode. Each of the Detect Modes on the 800 has 2 custom search profiles to save your favorite settings, meaning it has a total of 8 Detect Modes. 
The Equinox 600 and 800 both weigh 2.96 pounds, just slightly more than the Vanquish 440. Both operate on rechargeable battery packs, while the Vanquish 440 uses standard AA batteries. The Equinox 600 has manual or automatic ground balancing, while the Vanquish line and Equinox 800 do not require ground balancing. 
The 600 and 800 come standard with an 11" Double-D Smart coil with skid plate, while the Vanquish 440 comes with a 10" search coil. One major advantage of the Equinox series is both detectors are fully waterproof up to 10 feet, while the Vanquish metal detectors only have waterproof coils (up to 3.3 feet) and water-resistant control boxes.
Both models have backlit LCD screens, but the 800 has 4 backlight levels while the 600 only has on/off. Both models also have wireless connectivity and can be used with wireless headphones. 
The Equinox metal detectors are much more expensive than the Vanquish line. The 600 is $649 and the 800 is $899. Both are user friendly and would be appropriate for a beginner or intermediate metal detectorist. Minelab offers a 3-year warranty on both the Equinox 600 and 800. 
Pros:
Fully waterproof
Backlit LCD screens
Larger search coils
Wireless connectivity
Equinox 800 can operate on 5 single frequencies
Cons:
Much more expensive than the Vanquish 440
Equinox 600 only has 3 single frequencies
Comparison to Nokta Makro Simplex+
The Nokta Makro Simplex+ is one of my favorite metal detectors. The Simplex+ is designed to be an affordable detector for beginning or intermediate detectorists. The Simplex+ is Nokta Makro's first entry level metal detector and is very easy to use. This model comes with automatic ground balancing and 4 search modes: Field, Park, Beach, and All Metal.
This detector is fully submersible up to 10 feet, while the Vanquish 440 only has a waterproof search coil and water-resistant control box. The Simplex+ has Bluetooth connectivity for use with wireless headphones, Iron Volume, and Notch Discrimination.
The Simplex+ is a single frequency VLF metal detector operating at 12 kHz. This model has frequency shift which allows it to compensate for electromagnetic interference. This does not mean the model has multiple frequencies, but rather than it can slightly shift frequencies to compensate for interference.
One great feature of this metal detector is it vibrates upon target detection. This is a hugely useful tool for the hearing impaired and for underwater searches. While 12 kHz is not an ideal search frequency for wet sand or saltwater environments, the Simplex+ does very well in these soil types. The tones it emits are distinct enough to recognize a target among the chatter.
The LCD screen comes with a backlight and built-in LED flashlight. The Simplex+ has a pinpoint mode, like the Vanquish 440. It is slightly heavier than the 440 at 2.9 pounds but is more ruggedly built. This model runs on rechargeable battery pack or USB power bank, while the 440 requires standard AA batteries.
One feature I really like about this detector is you can update the software by connecting it to a computer (the Equinox line has this same feature). This model costs $299, just $20 more than the Vanquish 440. Nokta Makro offers a 2-year warranty on the Simplex+.
Pros:
Fully waterproof
11" search coil
Vibration upon target detection
Upgradable software
Rechargeable batteries
Rugged design
Backlit LCD screen
Cons:
Single frequency
2-year warranty versus Minelab's 3-year warranty
Conclusion
Each of these metal detectors would be a great investment for a beginning detectorist. Minelab's Vanquish line is changing the game by offering a true multiple frequency metal detector at an entry-level price. The Vanquish 440 is a great all-purpose metal detector and the Multi-IQ technology is a huge advantage. 
While machines like the Simplex+ work wonderfully and have great features, if you find yourself in an area where the machine is incredibly chattery from ground mineralization, hot rocks, wet sand, or saltwater, the 440 can use other frequencies to continue scanning the ground. Multi-IQ technology also offers users the opportunity to hunt in areas that are known to be "hunted out" as the multiple frequencies can scan deeper and at a wider range than traditional VLF detectors. 
Many entry level metal detectors (and even some more advanced metal detectors) will struggle finding gold because gold requires a higher (typically 14 kHz or higher) frequency to find. The Vanquish 440 operates all the way up to 40 kHz, which gives it a huge advantage over most single frequency metal detectors.
Operating at frequencies above 14 kHz significantly increases the chances of finding gold, so the ability to scan up to 40 kHz is a major bonus. It is important to remember that to find gold, you must look where gold has already been found. Gold is not in all areas, so be sure you are searching in areas known to contain gold or you are setting yourself up for failure.
While I am a huge fan of the Minelab Equinox series, they are so much more expensive than the Vanquish series or the Simplex+. For this reason, I would typically recommend the other metal detectors. Don't get me wrong, there is absolutely nothing wrong with the Equinox 600 or 800, and if they fit well within your budget, so be it!
If that is the case, I would highly recommend the Equinox 800 as it can operate on 5 single frequencies, while the 600 can only operate on 3. For me personally, and for anyone else with budget constraints, the Vanquish 440 is a fantastic option. It has more features than the 340 and is nestled between the lowest and highest models of the series. This makes it a good choice for a beginning, or even an intermediate, detectorist. 
What really sets the Vanquish 440 apart from other entry level metal detectors is the Multi-IQ technology. The Equinox 600 and 800 have the same Multi-IQ technology, but at a hugely increased price. The Simplex+ is a great model too, but only has a single frequency.
Despite that, it has proven itself in multiple terrains, including on beaches. Keep in mind it will have more ground noise coming through than the Vanquish or Equinox series because it can only operate at one frequency and can only shift slightly to compensate for interference.
Overall, my recommendation is one of the Vanquish line of metal detectors. The Minelab Vanquish 440 is a great beginner metal detector with enough features to make an intermediate detectorist happy but is simple enough for a newbie to operate. And it has a great price! Because the Vanquish 440 has a few more features than the 340, if it falls within your budget, I recommend this model.
The 340 is still a great option for those on a stricter budget. Both the Vanquish series and Equinox series have higher Target ID accuracy at maximum depth and faster recovery speed, making them a true contender in the metal detecting world. 
Be sure, whichever model metal detector you choose, you familiarize yourself with its features and functions, and become best friends with the manual. This will prove useful to you when out in the field. One last bit of advice: be sure to always purchase your metal detectors from reputable sources to avoid counterfeit models.
Minelab offers some tips for spotting genuine sellers versus counterfeit machines. It can be difficult to judge exactly what you are getting when you shop online, so if possible, try to find a local store that sells metal detectors, or purchase from a reputable online source. Always double check the machine after you purchase it and do your homework beforehand to save yourself a headache!
You Also Might Like: