Metal Detecting in Virginia: Laws, Tips, and Secrets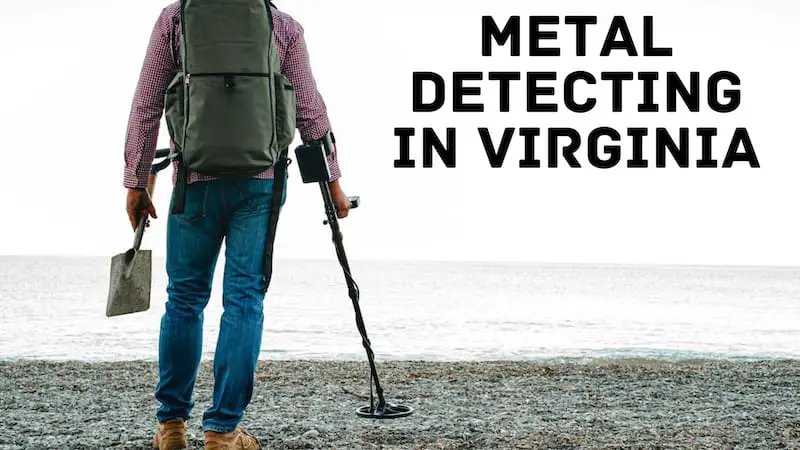 Virginia is a beautiful and scenic state with a long history. The Jamestown Colon was established in Virginia in 1607, and the state has been inhabited by European settlers since then. Prior to the European settlers, Native Americans inhabited the state of Virginia for hundreds of years. 
All this history means you will have a spectacular chance of finding buried relics, artifacts, coins, jewelry, and other items from the past. Continue reading to learn more about metal detecting in Virginia!
Metal Detecting Laws in Virginia
As with all states in the country, Virginia metal detectorists are bound by the Archaeological Resources Protection Act. This Act states that any man-made object over 100 years old may not be removed from the soil or damaged in any way. If you do find such an artifact, you should report it to the proper authorities.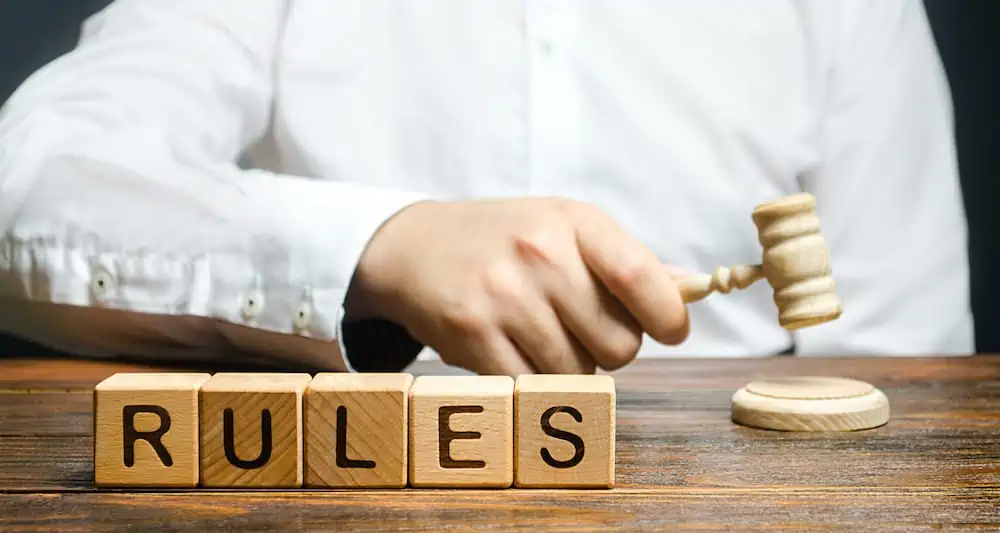 There are many Civil War battlefields in Virginia, and they are off limits to hobby treasure hunters. You can receive permission to metal detect in some areas like battlefields, but without these permissions, you cannot detect there.
Despite this type of regulation, you do not need a permit to metal detect in Virginia. Public property, both state property and federal property, is typically off limits for metal detectorists. Some state parks in Virginia will allow metal detecting in certain areas. You will need a permit to detect in state parks. 
If you wish to explore underwater with your metal detector, you may do so with a permit in Virginia. The bottomlands in Virginia's rivers, the Atlantic Coastal Zone, and Chesapeake Bay are state property. As such, they require a permit to remove any artifacts. The Virginia Marine Resources Commission can issue a permit for underwater investigation at their discretion. 
When metal detecting on private property in Virginia, you are not bound by these federal and state level laws. You will, however, need to have written permission from the landowner prior to metal detecting. Failure to obtain such permission will result in charge of trespassing and theft. 
Ensure you also discuss what will happen to the items you find on their property. Will you return them to the owner, or will you keep them? Ensure this is all written out in your permission letter. 
Metal Detecting in Virginia State Parks
Metal detectors can only be used on designated man-made beaches within Virginia State Parks.
You will also need a Department of Conservation and Recreation permit. These permits can be obtained from the State Park manager. You will need to obtain this permit prior to metal detecting, or you can be fined and have your equipment and finds confiscated.
Some State Parks in Virginia with beaches you may be able to metal detect on are:
Westmoreland State Park, Montross, VA
False Cape State Park, Virginia Beach, VA
York River State Park, Williamsburg, VA
Lake Anna State Park, Spotsylvania, VA
Kiptopeke State Park, Cape Charles, VA
Metal detecting in Virginia's National Forests
Metal detecting is allowed in many National Forests in the United States, and Virginia is no exception. Because National Forests are Federal Lands or public lands, they are subject to the Archaeological Resources Protection Act. 
Per this act, on Forest Service lands, no one may excavate, damage, remove, or alter any archaeological resources on public lands or Native American lands. Coins for personal use are not included in this Act, but coins that are part of a historical period archaeological site are protected under this law. This applies to all National Forests in the nation, not just Virginia.
Metal detecting in Virginia's National Forests is recognized in 4 different forms. Searching for treasure troves, defined as money, gems, or previous metals, which have been hidden with the intent to recover it later, may be sought if a special use permit is obtained. Prospecting for gold may also be done with a metal detector in National Forests. This falls under the 1872 General Mining Law. You must submit an intent to prospect prior to prospecting. It is your responsibility to make sure no active mining claims are in the area. 
You may search for historic or prehistoric artifacts, but only in a scientific capacity. Permits, per the Antiquities Act and Archaeological Resources Protection Act are only granted to scientific researchers for this purpose. Recreational metal detecting, the most common form of metal detecting, is also permitted within National Forests. 
Developed campgrounds, swimming and picnic areas require no permits. It is your responsibility to ensure you are not metal detecting in any area that is historically or culturally important. If you are unsure, ask a Forest Ranger. 
Try metal detecting within the George Washington and Jefferson National Forest near Millboro. The area is not only beautiful but has a rich history. Always make sure to check with the rangers before you metal detect just in case areas are closed for assorted reasons. Metal detecting in National Forests is one of my favorite activities. You get magnificent views, quiet and calm surroundings, wildlife, and the chance to find lost treasures!
Make sure you follow all the laws, regulations, and rules when metal detecting in Virginia. This will ensure you have an exciting time and will not suffer any repercussions from breaking laws.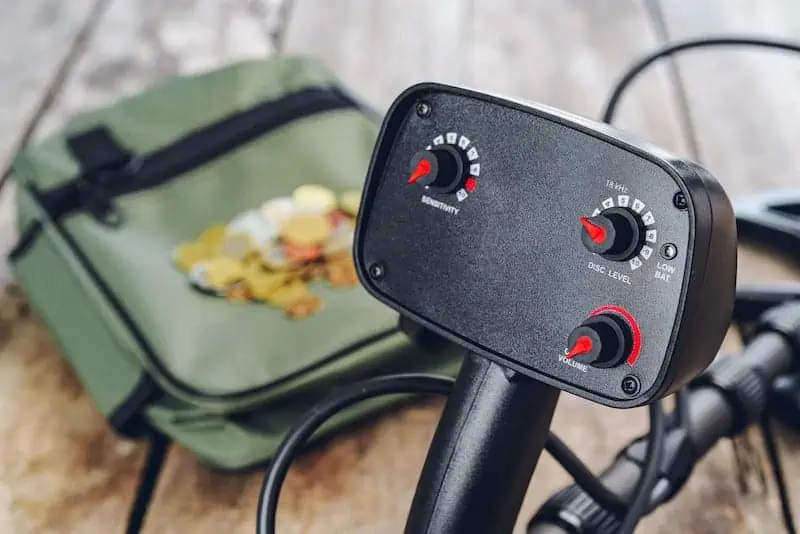 Metal Detecting in Virginia Beaches
Many beaches in Virginia are open to detectorists. Always ensure you check with the local authorities prior to metal detecting the beaches in Virginia. Virginia Beach, for example, allows metal detecting on public areas unless they are otherwise marked. Marked areas of Virginia Beach may fall within a State Park, meaning you cannot metal detect without a permit. 
You can also try metal detecting at Sandbridge Beach, Chick's Beach, Ocean View, Croatan Beach, and the oceanfront portion of Cape Henry Beach. Be away, however, that the lighthouse, civilian beach, and military beach are off limits to metal detectorists. As with all other locations, contact the county or the parks and recreations district for the area you wish to metal detect to ensure you are allowed to metal detect in a certain area. 
Gold Prospecting in Virginia
Virginia was one of the first states in the country where gold was discovered. A man named Conrad Reed found a 17-pound gold nugget, thus starting the gold rush in the North Carolina Piedmont region. Thomas Jefferson reportedly found a 4-pound gold bearing rock on the banks of the Rappahannock River in Virginia in 1782.
Most gold in Virginia is found along the gold-pyrite belt, spanning approximately 15 miles in length, and running for 140 lies along the eastern edge of the Blue Ridge Mountains. This is part of the Piedmont region where high gold production in the Carolinas has historically been. Using a metal detector for prospecting is a huge advantage to the older methods of prospecting. Many metal detectors are extremely sensitive to gold and can find even small nuggets or fine flakes.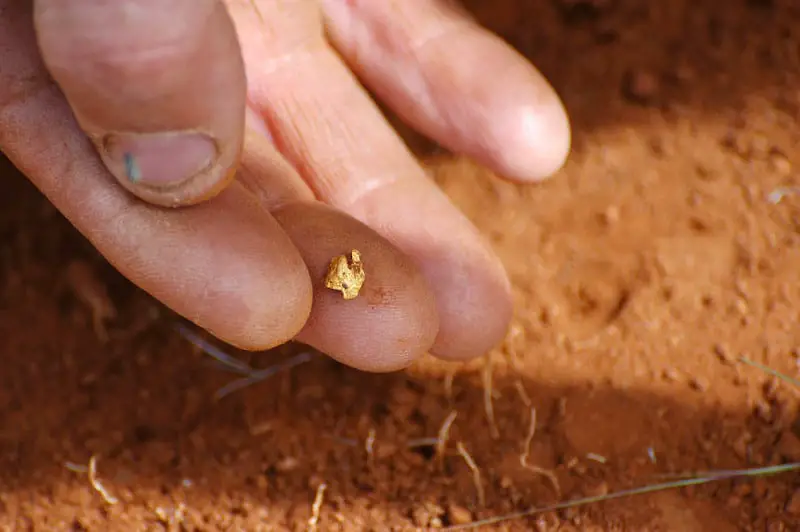 There are at least 7 rivers in Virginia that have historically produced gold, and are still producing gold today:
1) Dan River – Several clusters of mines are located along the Dan River in Floyd and Patrick Countries. These were hard rock mines, but the gold rich ore finds its way into the Dan River.
2) James River – One of the major rivers that flows through the state, the James Rivers runs through the Carolina Slate Belt, which is a rich gold-bearing region running through the entire state. Cumberland County is one of the best places along the James River to search.
3) Shenandoah River – Small and fine gold have been found in this river. Look for areas with old mines. 
4) Potomac River – Mostly placer gold is found here. There are several major mines located near the river. Check Quantico Creek and Neabsco Creek. Both are known to be rich gold tributaries of the Potomac. 
5) Rapidan River – Many creeks in the Blue Ridge Mountains are great for finding gold. Rapidan River is a major waterway where gold has been found. The nearby hills were extensively mined in the 1800s.
6) Rappahannock River – This river is a known for producing gold, although it is fine gold. You will need a sensitive metal detector to find gold here. 
7) Willis River – Several nuggets of at least 1 ounce are reported to have come out of the Tongue Quartz Creek, a tributary of the Willis. A 9-pound chunk of quarts filled with gold was also found in the area. 
Metal Detecting Clubs in Virginia
There are metal detecting clubs all over the world. Virginia has several metal detecting clubs. These include:
Central Virginia Relic Hunters Association
Rapidan River Relic Hunters Association
Tidewater Coin and Relic Club
Roanoke Coin & Relic Club
There are many benefits to joining a metal detecting club. You can speak with other detectorists and learn their stories. You can learn more about the items you find and get help with identification of items found. You can learn about metal detectors and what types work best in certain areas of Virginia. You can get various tips and tricks from the members of these clubs, and you can have a place to share your own stories regarding metal detecting. 
Conclusion
Virginia not only has a fascinating and long history but is also a beautiful and scenic state to explore. There are many opportunities for metal detecting within Virginia. Although the state is littered with old battlefields and other areas that are off limits to detectorists, there are a multitude of areas where metal detecting is allowed. 
You can detect in certain State Parks, most National Forests, and a lot of beach areas. You can also prospect with your metal detector in one of the gold producing areas of Virginia. You can even metal detect underwater with the proper permits. 
You have the change of finding all kinds of amazing treasure while metal detecting in Virginia!
FAQ