50 Metal Detecting in Kansas Tips, Tricks, and Rules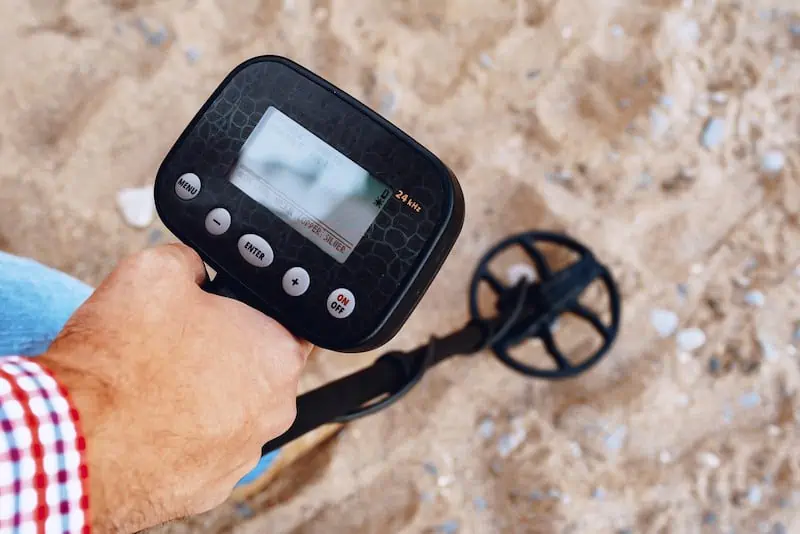 Kansas is a state rich with history. Native American tribes once inhabited the area, and European settlers arrived in the 16th century. Relics from the indigenous populations, early settlers, Prohibition, and the American Civil War can be found throughout the Sunflower State. As with metal detecting in any state, there are different laws in different areas of the state that you must be aware of and follow to ensure you have a great time metal detecting in Kansas. 
The rich history of this state offers history buffs and metal detectorists alike the chance to uncover artifacts. The soil in Kansas contains low mineralization and low clay content, so it is perfect for digging up finds. Kansas was the site of numerous battles and skirmishes during the Civil War. These battles were fought all over the Sunflower State, so relics are found in many locations. 
Many detectorists find something older than relics while detecting in Kansas: Fossils. While many detectorists do not set out to find fossils, it is exhilarating to find them while detecting! I have found many plant fossils while metal detecting and rockhounding in Utah and Idaho. Ensure you can pick up fossils, however, before you take them home. Here in Utah, you are only allowed to take vegetation fossils or invertebrate fossils. 
50 Tips for Metal Detecting in Kansas
1) Whether you are detecting in Kansas or some other state, there are many tips you can follow to ensure you make the most out of your time. 
2) Below are 50 tips for metal detecting in the state of Kansas: 
3) Always know the laws.
4) Always obtain permission to hunt on private property.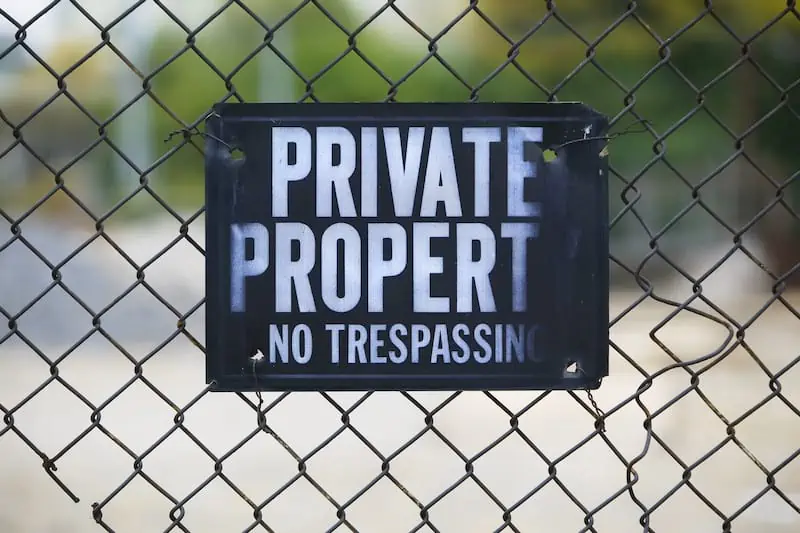 5) Know whether you are on state or federal land.
6) Be respectful of others recreating in the area.
7) Understand the potential cultural significance of your finds.
8) Understand the potential historical significance of your finds.
9) Be sure you have a permit, if permits are required for metal detecting. Many areas in Kansas require permits, so check before you go.
10) Ensure you can dig. Some areas allow detecting but forbid digging.
11) Know what types of metals are common in your area. You cannot find silver or gold where none exists.
12) Never destroy property.
13) Never damage natural features, plant life, or wildlife.
14) Contact local historians or museums with any cultural or historical objects you find.
15) Attempt to return items to the rightful owners if they seem like they may have sentimental value (i.e., class rings or lockets).
16) Always pack out all trash you find.
17) Always fill all holes you have dug.
18) If you are near others recreating, keep your detector's volume down or wear headphones.
19) If your metal detector operates on batteries, always carry extra batteries with you.
20) Ensure you have the proper equipment needed to have a successful hunt.
21) Take plenty of water.
22) Metal detect after rainfall as moisture helps the search coil more sensitive to metals in the ground. Rains can also make soils move, exposing more treasures underneath.
23) Research local history before heading out. This way you have a good idea of what types of treasure you may find.
24) Look for areas that are popular recreation locations. These have a higher chance of producing coins and jewelry. 
25) Use the proper metal detector. Some detectors are gold specific, coin specific, and so on. Ensure you have a detector that is apt for your unique search requirements. 
26) Become an expert at using your detector. Work out any potential kinks at home so you know how to handle them in the field. 
27) Ensure you are searching slowly and methodically to avoid missing treasures.
28) Pay attention to iffy signals as they may be a buried treasure!
29) Join a metal detecting club. It can be hugely useful to mingle with others in the hobby who can offer advice, tips, and tricks.
30) Document all your finds. Sometimes you can find patterns in your finds. Next time you go out, you will have it documented that you found a lot of coins over here, while jewelry is more common over there.
31) Always be safe. Everywhere has its own kind of danger, so be aware at all times of your surroundings.
32) Use the smallest possible digging tools. Many areas in Kansas and other states will not allow detectorists to use large shovels. Smaller holes also mean less fill when you are finished.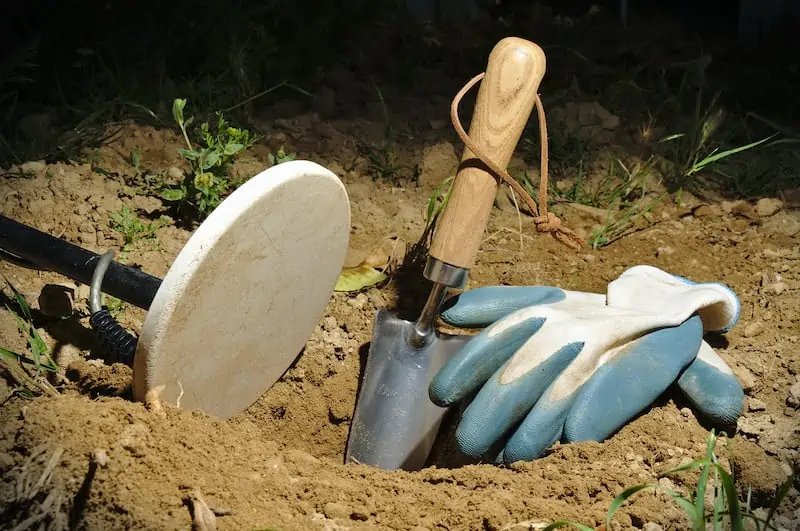 33) Metal detect during off-peak hours. When searching parks, this is helpful because there are not as many people around, making it easier for you to detect at your leisure.
34) Metal detect during off-peak season. Recreation areas like lakes often have peak seasons and off seasons. If the area remains open year-round, check it out during off season for some peace and quiet. 
35) If you detect in Kansas parks, look for trees. Shady trees are common places for people to sit and relax in parks. The bases of these trees are used for backrests or to place bags against while enjoying the park. Check around large trees for lost items. 
36) Check along walking paths. Whether you are in the city or in the wilderness, paths are the most traveled and will yield more lost loot. 
37) Check parking areas.
38) Check playgrounds and the surrounding area.
39) Try metal detecting after a large gathering at your local park. The more people who have been in an area, the higher chance you will find something left behind.
40) Speak to your local librarian about the history of the area, and where you can find more information.
41) Double check all holes. There are often more than one coin or item in or near a hole, so always double check.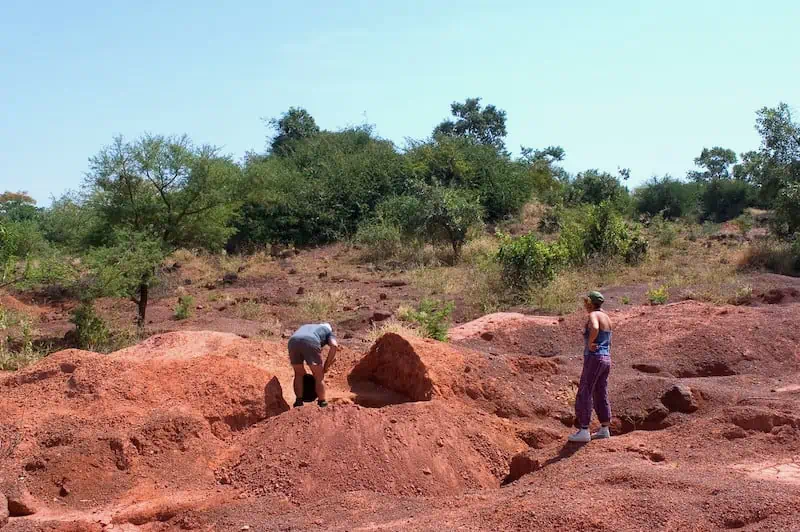 42) Consider authenticating your finds.
43) Dig carefully when relic hunting so you do not break the object.
44) Search near old railroad tracks, old settlements, old homes, and old trails.
45) Walk a site before you detect to get the lay of the land. 
46) Avoid cleaning finds right away in case they are delicate. If you do clean them, use only water at first.
47) Read online articles and forums about your area and your desired targets.
48) Don't get discouraged. Many of us only find trashy targets more than half of the time.
49) Be persistent. The more you search, the more you find. You will find more trash, yes, but you increase your chances of finding something wonderful!
50) Wear proper clothing if you are in areas with wildlife (snakes, etc.) or areas where the weather changes rapidly.
Always remember to ensure you swing your detector properly and overlap your swings. And don't forget to have fun!
Metal Detecting Laws in Kansas
Detecting in Kansas is regulated by the Archaeological Resources Protection Act, or ARPA. ARPA is a federal law that regulates metal detecting across the country. The goal is to preserve historical and culturally significant artifacts. ARPA prohibits the removal of human-made objects more than 100 years old from public grounds. ARPA regulations do not apply to metal detectorists on private property. It is your responsibility to obtain permissions from landowners if you wish to detect on private property.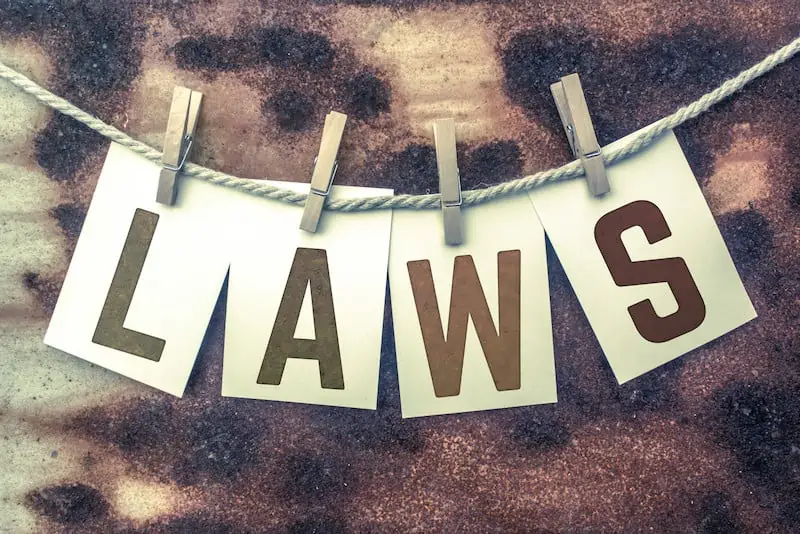 The State of Kansas does not have any laws which directly prohibit recreational metal detecting. State Parks have rules, as they do in all states. Most State Parks in Kansas allow metal detecting on their beaches if holes are filled back in, and in their grassy areas so long as holes are not left, and the vegetation is not disturbed. On the Kansas Department of Wildlife and Parks website it states that digging holes, removing geological formations, archaeological relics or ruins, or vegetation is prohibited. While this does not necessarily state anything about metal detecting, digging is a large part of detecting. 
Johnson County, Kansas requires metal detectorists over the age of 16 to have a valid permit to metal detect. These permits cost $6 for residents and $11 for out of state visitors. The city of Olathe also requires metal detectorists to obtain a park permit. 
As always, metal detecting is not allowed on historical or archaeological sites or any burial locations. It is allowed in Olathe near shelter houses, parking lots, playgrounds, court areas, and landscaped locations if it will interfere with other park users. Metal detecting is prohibited at Olathe Memorial Cemetery, Lone Elm Park, Mahaffie Park, and Ensor Park. 
Be sure to check with local city and county regulations when detecting in Kansas to ensure you are staying within the law. If you metal detect outside the law, you will likely encounter fines and have your found items removed. 
Metal Detecting Clubs in Kansas
There are metal detecting clubs in Kansas, as there are in all states. Why join a metal detecting club? There are multiple reasons. You meet others who share the same hobby as you. You meet others who have a wealth of knowledge on history, metal detecting, artifacts, geography, and geology. 
These all combine to form a well-rounded metal detectorist. Many members of metal detecting clubs have been doing this for years and can offer newcomers tips and tricks. Kansas is home to:
Mid-Western Artifact Society
Mo-Kan Search & Recovery
Topeka Treasure Hunters Club
Wheat State Treasure Hunters Club
Best Places to Go Metal Detecting in KS
Kansas offers many fantastic locations for metal detecting. While it is legal to metal detect in most state parks, always check with the proper authorities to determine legalities. Also, it is typically illegal to dig in state parks except potentially on the beaches.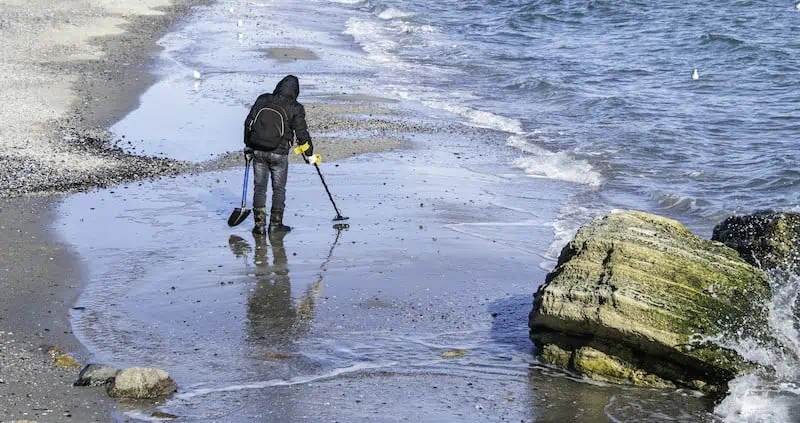 Many of the areas listed here are local parks and public lands, so the regulations will be different for each location. It is your responsibility to ensure you stay within the law while metal detecting in KS.
Shawnee Mission State Park
One of the best locations is Shawnee Mission Park. This Park is at the northeaster tip of the state in Kansas City in Johnson County (permit required, as stated above). The Shawnee Mission Park is a 1600-acre multi-use park and is one of the most visited parks in the state. This means heavy foot traffic and high likelihood of dropped items like jewelry and coins. 
Shawnee County Swimming Beach
The Shawnee County Swimming Beach is at Lake Shawnee. This lake is the top travel destination in all of Kansas, again, meaning heavy foot traffic. This beach is visited by over one million people annually. The beach will likely hold coins and jewelry, and not many relics. 
Corporate Woods Founders Park
Corporate Woods Founders Park is a 52-acre park with many forested trails and wooded areas. This Park is one of the few places in the state that allow metal detecting and have wooded areas. This area is perfect for nature lovers. Corporate Woods Founders Park is in Overland Park, which allows metal detecting with a permit. The permit can be obtained free of charge and lasts for 5 years. 
Antioch Park
Another Park within Johnson County (permit required), Antioch Park is the counties' oldest park and is 44-acres. It is heavily visited, has 2 fishing lakes and plenty of open fields. There are many lost treasures in Antioch Park just waiting to be found!
Big Bull Creek Park
This is Johnson County's largest and newest park. It is over 2,000 acres featuring open fields, wooded trails, and smaller crowds. To get away from it all, Big Bull Creek Park is the place to go. 
Check out my recommendations when it comes to metal detecting in the woods.
Cimarron National Grassland
Cimarron National Grassland is a relic hunter's dream. It is the largest public land area in Kansas, at over 108,000 acres. This area is managed by the Forest Service and metal detecting on Forest Service land is allowed. The immense area this Grassland covers offers many opportunities to find relics and lost items. 
Rivers
Kansas is home to many rivers. Rivers are great areas to metal detect (with a waterproof metal detector, preferably). These areas are used for recreation and travel, meaning they have a high likelihood of containing lost items and even relics. Some of the best rivers in the state to metal detect are Kansas River, Smokey Hill River, Big Blue River, and Arkansas River. 
Lakes
While none of the lakes in Kansas have seen historical events, the shores of the lakes and beaches are fantastic areas to comb for treasure. Lakes are popular destinations for recreation. Where people congregate, they tend to lose items. Combing the beaches can net you lost jewelry, coins, and other items. I have even seen people find brand new phones on beaches. 
Historical Cities
There are many historical cities in Kansas. Wallace, Lawrence, and Philips County are home to many Civil War era relics and therefore, popular with collectors. These areas are all worth checking out if you are detecting for relics. Ensure, again, that you are following the laws in each region and have the proper permits. 
Metal Detecting Finds in Kansas
While Kansas has not made front page news for incredible metal detector finds, there are many notable finds from the Sunflower State. Metal detectorist Brett Newell has found several coins and relics in the state. He found a 7th Regiment United States Cavalry hatpin, which is the same regiment that General George Custer served under. He has also found a 1911 souvenir token showing Salina, Kansas City Hall. Another token Newell found was a Union Pacific token for a train decommissions to be used as scrap during World War II. 
Another Kansas resident, Steven Henricks, lives in Manhattan, Kansas. He is president of the Topeka Treasure Hunters Club and operates his own service, Kansas Relics and Recovery. Hendricks has helped people find lost items including engagement rings and was even asked by the Kansas Historical Society to help search an area behind the Kansas Cattle Auction building near Highway 24. 
Historians thought the site was an old Native American village. Hendricks helped uncover copper arrow heads, which tell a story because they were typically made from flint. This showed that settlers had come into the area and traded copper pots to the Native tribes, who did not have any use for such a vessel. Therefore, they turned them into arrowheads. He has also found numerous coins dating back to the mid-1900s in his own neighborhood. 
There are numerous tales about gold in the state of Kansas. Several attempts were made to find significant gold deposits in the state, but nothing of note was found. Commercial mining of gold was never done in Kansas. Despite this, areas like Smoky Hill and Washington County are rumored to have gold in them. Rivers are another great source of gold. 
Many of these rivers come from gold rich states, such as Colorado, and can bring the precious ore with them. The northeastern corner of the state was once covered with glaciers and may still have gold buried beneath the soil. The probability is not terribly high but is not zero!
Best Metal Detector for Kansas Soils
Because the soil in Kansas is low in clay and low in mineralization, most metal detectors will work extremely well in the Sunflower State. For beginning to intermediate detectorists, I would recommend the Nokta Makro Simplex+. 
I use this detector personally and have been impressed with its performance since day 1. This detector is simple to use, has preprogrammed search modes, is waterproof, lightweight, and has vibrate upon detection. Even an experienced detectorist would find the Simplex+ worthy. 
For advanced and professional detectorists, I would recommend the Minelab Equinox 800 or the Garrett ATX. The Minelab Equinox 800 features multiple frequencies, meaning it operates on multiple frequencies at the same time. This is great for ensuring all metal types are detected. It is lightweight, has 4 detection modes, and numerous features to keep advanced detectorists happy. 
The Garrett ATX is a little bit different than the others mentioned here. This detector operates on pulse induction technology. The ATX is great at finding small bits of gold and fine jewelry. Pulse induction machines are also inherently immune to soil mineralization and saltwater interference. 
Each of these detectors, and so many other models, will be ideal for metal detecting in Kansas. 
FAQ
Q: Do I need a permit to metal detect in Kansas?
A: In some cities and counties, yes, you will need a permit to metal detect. It is very important to check with the city and/or county where you would like to metal detect to ensure you have a permit if you need one. Many are low or no cost and are simple to obtain. If a county or city website does not have information about metal detecting, give them a call. It is worth taking a little extra time to make sure you have what you need to stay within the law. 
Q: Can I find gold in Kansas?
A: While it is rumored that some locations have gold, the state is not well known for gold ore. Many companies sought to explore Kansas during the Gold Rush days, but nothing significant was found in the state. This does not mean no gold at all can be found in Kansas, however. Many of the rivers running through the state come from gold rich states like Colorado and can bring nuggets with them. There are also locations with rumored gold stores, and areas of old glacial activity. So, while I would not bank on finding gold in Kansas, it is not entirely impossible!
Q: What is the best place to find jewelry and coins with a metal detector in Kansas?
A: One of the best locations to find lost jewelry is beaches. There are many recreational lakes in the state, and these are heavily visited locations. The more foot traffic an area has, the higher the likelihood that someone has dropped an item. Local parks and other recreational areas are fantastic options for finding jewelry and coins, too. Basically, anywhere with heavy foot traffic and human occupation can net you some coins and jewelry!
If you enjoyed this article on metal detecting in Georgia, please "like" our Facebook page and be sure to revisit Discover Detecting for new content surrounding the metal detecting hobby!
You Might Also Want to Read:
50 Metal Detecting Tips to Find Jewelry
Best Places to Go Metal Detecting for Beginners