How to Go Metal Detecting in Texas to Find Valuable Treasure
Texas has a long and storied history—which makes it perfect for seeking amazing metal detecting finds. "Six Flags Over Texas" is more than just a slogan. It refers to the six different nations that have ruled the territory. The six nations are Spain, France, Mexico, The Republic of Texas, The confederate States of America, and the United States of America. 
Texas was also home to four Native American Tribes, all of which left behind artifacts. 
Texas is a wonderful place to search for treasures. But there's a right and wrong way to do everything, and so in this article, we're going to share absolutely everything you need to know about metal detecting in Texas!
Metal Detecting Laws in Texas
As with all states in the US, Texas is bound by the Archaeological Resources Protection Act. This act is a federal level law that was designed to protect historical and culturally significant objects from damage or loss.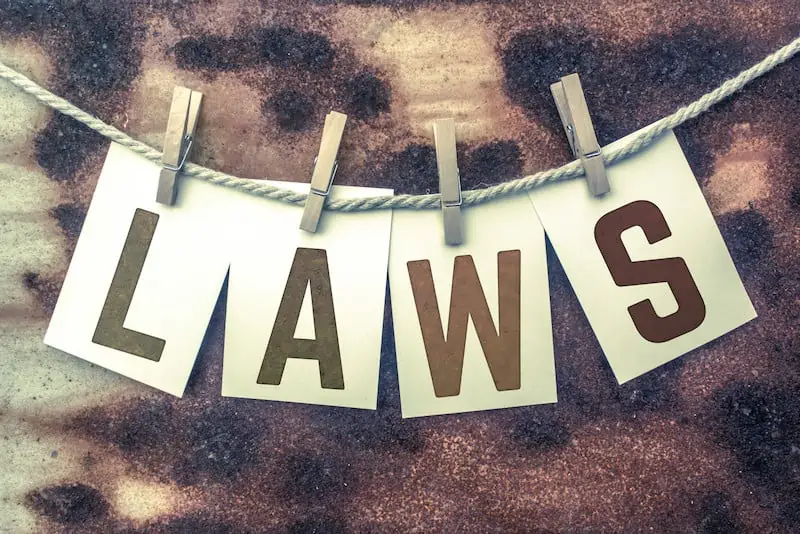 Per this Act, no man-made object over 100 years old may be removed from state or public lands. If any such object is found, it should be turned over to the authorities as soon as possible. 
The Antiquities Code of Texas also applies to metal detectorists in the state. Per this Code, if you intend to disturb more than 5000 cubic yards of earth, you must first alert the Texas Historical Commission. This Code was enacted in the late 1960s after a shipwreck was plundered without any archaeological controls, thus resulting in a loss of significant historical data. 
It is rare that a metal detectorist would disturb this much ground during a normal treasure hunt, but it is something to be aware of when detecting in Texas.
Any area deemed culturally or historically important is off limits to metal detectorists unless you are a qualified archaeologist. Permits can be issued for qualified archaeological studies in these areas, per the Texas Historical Commission. In these areas, under the State Antiquities Landmark designation, no property may be removed, damaged, altered, salvaged, or excavated without an archeological permit. 
According to the Army Corps of Engineers, metal detecting is permitted on designated beaches and other previously disturbed sites unless prohibited for reasons of protecting archaeological, historical, or paleontological resources. 
Metal detecting is allowed on Bureau of Land Management lands, so long as no artifacts are removed. Artifacts should be left in situ and reported to the appropriate Field Office. Coins, jewelry, and precious metal may be removed, as may small quantities of rocks. 
Bureau of Reclamation lands prohibit the use of metal detectors on their lands. You may transport a metal detector in your vehicle through their lands, but you may not use it without a proper permit. 
If you plan to metal detect on private property, you are not bound by the federal or state laws that govern public and state lands. You will, however, need to acquire written permission from the landowner prior to metal detecting. Some property owners will say no, but you never know until you ask. If they grant you permission, be sure to get it in writing. 
Ensure you have a plan for what you will do with the items you find. Will you keep them? Will they go back to the property owner?  These are thing you must work out with the owner of the property—and get that in writing, too. Written permissions keeps everyone involved much safer (and happier) than oral permissions. 
Metal Detecting in Texas State Parks
Metal detecting in Texas State Parks is not allowed unless you receive the proper permits. To obtain a permit, you will need to contact the specific state park you wish to metal detect. The park rangers can issue metal detecting permits at their discretion. There may also be restricted areas within the state parks, even with a permit. 
Always double check with the park rangers to ensure you are metal detecting in an area where it is permitted. Typically, Texas State Parks only allow metal detecting for known lost items and will not grant permissions for treasure hunting. As stated above, check with the park rangers in the areas you would like to search and see if they are willing to give you a permit and permission to detect. 
Texas Department of Natural Resources states that metal detecting is not restricted on state public lands if they are not considered a park. If the land is not a state forest or state park, you may use a metal detector on the land. However, you may not remove artifacts. If your finds are more modern items, you may remove them. 
Some of the laws can seem confusing for metal detecting in Texas. If you are ever in doubt, call the proper authorities and inquire about the rules for the area. 
Metal Detecting in Texas Ghost Towns
As I mentioned in the beginning of this article, Texas has a long and storied history. Many old settlements and ghost towns now exist because of this long history. Texas coal mining started in the 19th century and a lot of mining camps cropped up as a result. As the mining decreased, the towns and settlements were abandoned and currently sit in various states of ruin. You may even find evidence of the multiple nations that have ruled Texas throughout its history.
Texas has more ghost towns than any other state in the country, at approximately over 500. Many ghost towns are now on private property. To metal detect on these areas, you will need to receive written permission from the landowner. Written permission keeps you safer than oral permission and will ensure you cannot be charged with trespassing. 
Always ensure you discuss with the landowner what will happen to any items you find. Technically, anything found on private property is the owner's property. So, you will have to work out a deal with the landowner per the finds you uncover.
 You will need to do some research on your own regarding the ownership of the ghost towns scattered throughout Texas. Try heading to your local town hall or county commission to find information about ownership. You can also try the local library and online resources for more information. 
Some of the best ghost towns for metal detecting in Texas are:
1) Lobo – Abandoned in the late 1960s, this is one of the newer ghost towns in Texas.
2) Indianola – A once popular port town, it was abandoned in the late 1800s.
3) Terlingua – Near Big Bend, it is the most famous ghost town in Texas. The area was inhabited by Native Americans, the Spanish, and Americans. 
4) Sherwood – Found in Irion County, southwest of San Angelo. Sherwood is a wonderful place for metal detecting.
5) Glenrio – Near the border of New Mexico, Glenrio is a well-known Texas ghost town. Movies have been filmed here throughout history and it is home to many abandoned buildings.
Metal Detecting in Texas National Forests
As with most states, National Forests are open to metal detectorists unless otherwise posted. Public land areas, such as National Forests, allow metal detecting unless they contain or are expected to contain archaeological or historically important resources. Typically, developed campgrounds, beaches, and other developed recreation sites are open to metal detectorists.
 If areas are found to contain important artifacts, the forest supervisors can close them to detecting and it would be posted at the site. If you are metal detecting in Texas National Forests and find an artifact you suspect is historically or culturally important, you should leave it where it is and notify the forest managers immediately.
Some National Forests in Texas to consider metal detecting are:
Davy Crockett National Forest
Sabine National Forest
Sam Houston National Forest
Caddo National Grassland
Lyndon B. Johnson National Grassland
McClellan Creek National Grassland
Little Lake Creek Wilderness
Angelina National Forest
Metal Detecting on Texas Beaches
Texas has 367 miles of coastline, so beaches are a great place for metal detecting! Be aware, though, that metal detecting on state public beaches is allowed, but you may not remove any artifacts. 
The Texas Historical Commission requests that finders take a picture of the object, the area, and note its GPS coordinates. The information should the be shared with the Commission. If you find more modern items, you may remove them. 
Some of the best beaches to search in Texas are:
Rockport Beach
San Jose Island
Port Aransas Beach
Surfside Beach
Crystal Beach
Metal Detecting for Gold in Texas
There are several gold bearing streams in the Lone Star State. The best river to check for gold is the Llano River. This river is a tributary of the Colorado River and runs through the towns of Llano, Mason, and Kingsland. Small flakes have been found on the banks and prospectors have reported gold deposits in the riverbed.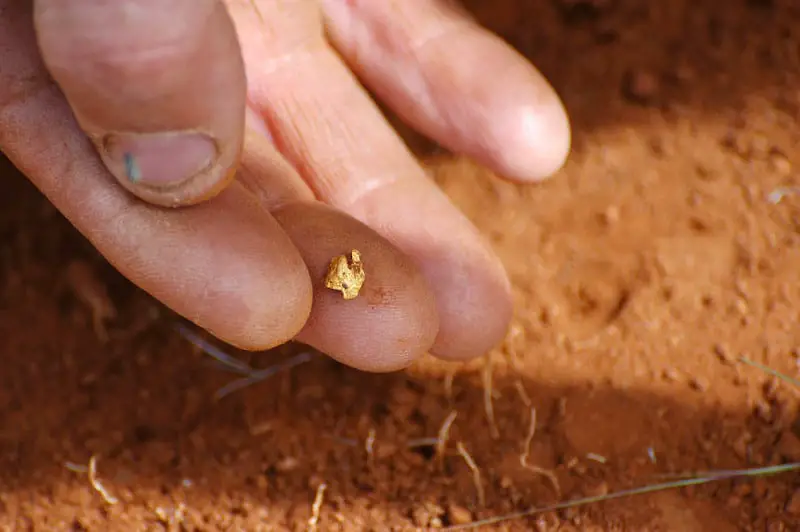 Using a metal detector can help you find this gold in Texas' rivers. Ensure you have a waterproof metal detector if you are going to use it underwater. I would suggest the Nokta Makro Simplex + if you are metal detecting in water under 10 feet deep. This detector is great for beginners or more advanced detectorists. 
Gold has been found in Eastern Texas near Diana. Murfreesboro is another great place to check for gold. In Montague County, a historical market marks the highway as "Highways Paved with Gold," so this area is popular with detectorists. 
Conclusion
Texas does have quite a few regulations for metal detecting within the state. However, keep in mind that 95 percent of the land in Texas is privately owned. This can present other problems for metal detectorists. It can be difficult to find landowners when seeking permission. They may also tell you no. 
However, you do not know until you ask! 
Search your local area and see where you think you would like to metal detect. Start your search with landowner information. If the area is state or public land, you need to find out what regulations are placed on metal detectorists in the area. If the area is private, you can start seeking permission to detect on the land.
The Lone Star State has no shortage of great places to metal detect and no shortage of treasures to find. Always ensure you are following all federal, state, and local laws when metal detecting. If you fail to do so, you can be fined, have your equipment, and finds confiscated, and potentially be jailed. Do some research and make sure you follow all the laws! This will make your trip metal detecting in Texas that much better.
Happy Hunting!
FAQ