How to Go Metal Detecting in Arizona the Right Way
Arizona is a picturesque state with grand views and stunning desert landscapes. This state is also known for producing a great deal of gold. This makes it the perfect place for you to metal detect! The weather is great, the views are stunning, and there are a variety of wildlife and plants to enjoy. 
Taking a trip to Arizona? Come see the Grand Canyon, Tombstone, and Devil's Bridge. Bring along your metal detector for when you are not in a national or state park. Take a few day trips to the desert and prospect for gold. Take a hike into the mountains and look for relics. Or simply stay in a city or town and hunt through the local parks.
No matter how you look at it, metal detecting in Arizona is a great option!
Metal Detecting Laws in Arizona
There are many great places to metal detect in Arizona. Metal detecting, however, is not permitted in ecologically, geologically, or culturally sensitive areas. This means you may detect in certain areas if you are not greatly disturbing the area. The Grand Canyon, for example, is a National Park, and therefore you cannot metal detect there without special permissions. You may not metal detect in Arizona's State Parks, in a bid to conserve and protect the resources of the parks. Some web sources indicate that metal detecting is allowed in state parks with permission and a permit, but the Arizona State Park's website indicates otherwise. Do your own research to make sure you are following the law!
Metal detecting in Arizona's national forests is typically allowed, but you may need to seek a Special Use Permit from the U.S. Forest Service. Metal detecting for minerals is considered prospecting or mining. Prospecting is allowed in wilderness areas, but a Plan of Operations is required. Mining is allowed with a Notice of Intent or Plan of Operations (essentially, a claim). If you are metal detecting for precious relics or old coins, you are required to have a permit. If you are searching for newer coins, you can metal detect freely in national forests. 
Bureau of Land Management (BLM) lands require a permit to search for relics or artifacts, and permits are typically only given to those who meet the department's qualifications. You can, however, search for coins on BLM land in Arizona. There is no law about detecting non-relic materials on BLM land. You must always follow the Arizona Antiquities Act when metal detecting in the state. 
Metal Detecting on Arizona State Land
On Arizona State lands, no archaeological collecting is allowed without a permit, especially if those archaeological items are 100 years old or older. This includes jewelry, textiles, tools, pottery, and weapons. It does not include, however, bottles, coins, and arrowheads. The overall rule when hunting on Arizona State lands is not to.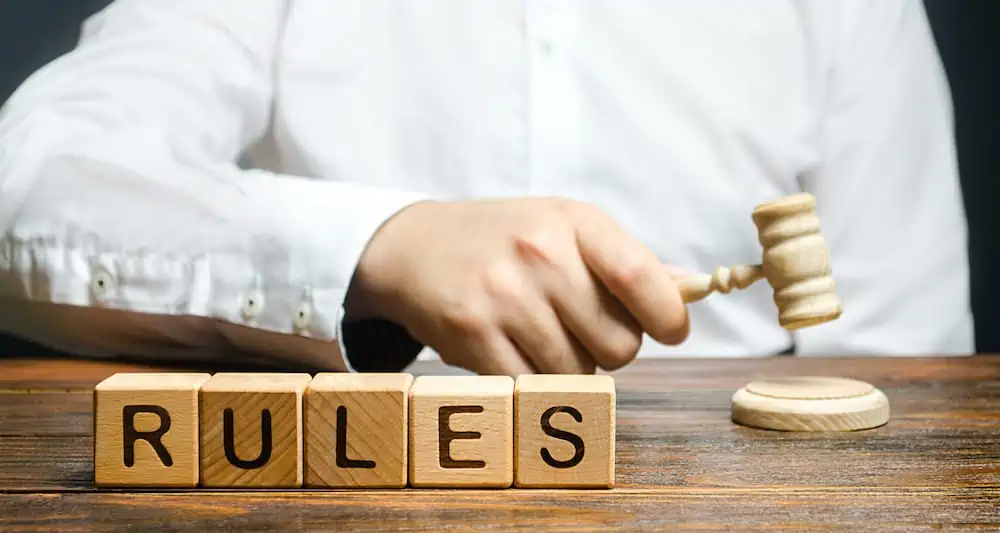 I have read a few stories of individuals who were metal detecting on Arizona State lands only to be harassed by the authorities, sometimes ticketed, and warned away from the area. When in doubt, call your local authorities and inquire, or consult an Arizona land ownership map. Better to be safe than sorry!
Some cities in Arizona may require a permit for metal detecting. Oro Valley and Tucson both require permits to detect within city limits (parks, etc.), but other places like Bisbee and Apache Junction do not require permits. It is incredibly important to check with your local agencies to see if you need a permit before you metal detect in public parks. 
Metal Detecting for Gold in Arizona
Arizona is one of the most popular states for gold prospecting. One of the main reasons is the climate. People often winter in Arizona and as they do, they bring along metal detectors. There are countless areas in Arizona where gold has been found, and many areas are known for large gold nuggets. 
Most prospectors in Arizona use metal detectors of dry washing. The arid climate and lack of water makes placer mining obsolete. The rising price of gold has made it more difficult to find places to metal detector for gold, but there are plenty of places still out there. 
There are hundreds of gold producing areas in Arizona as well as thousands of mines, gulches, prospects, and washes to explore. 
Lynx Creek
Lynx Creek is in central Yavapai County and is one of the richest placer areas in the state. Unlike much of Arizona, Lynx Creek is abundant with water so panning and sluicing work well. Several miles of creek have been withdrawn from mineral mining, meaning claims cannot be filed in this area and it is open to the public. 
The area can get quite busy, but there is a lot of gold left to be found. Some larger nuggets have been found here over the years, but the area is very trashy and requires patience. A decent metal detector will help eliminate trash targets and help you find more gold (more about the best gold metal detectors in the next section).
Rich Hill
Rich Hill is also in Yavapai County in the Weaver District. The area has a lot of gold, from the top of Rich Hill at the "Potato Patch," to the Antelope and Weaver Creeks below. This area has produced exceptional gold nuggets but is now heavily claimed. 
Many detectorists join metal detecting clubs to gain access to good hunting grounds near Rich Hill. 
Little San Domingo
The Little San Domingo placers are in Maricopa County in the Wickenburg area. This is one of the richest deposits in the state of Arizona. It is extremely popular with metal detectorists and prospectors. 
Several good-sized gold nuggets have come from Little San Domingo. The Wickenburg area is also home to the well-known Vulture Mine, which would become one of the richest gold mines.
Gold Basin and King Tut Placers
In Mojave County, Gold Basin and King Tut Placers are popular with metal detectorists and prospectors. Located in northwestern Arizona, finding gold is hit or miss here since the area is so large. This area has been known for gold production since the 1870s, but it was not until the 1930s when prospectors really started scouting the area. 
The area is quite near Las Vegas and many prospecting clubs and individual miners have claims in this part of the state. However, since the gold nuggets in the area are known to be widespread, there are still nuggets to find.
Cochese County
Cochese County is the 3rd largest gold producer in the state. Dos Cabezas District is the most significant region and is known for lode deposits and placer deposits. The Bisbee District is also known for production of gold, albeit as a byproduct of other metal mining. 
Small amounts of placer gold have been found at Gold Gulch near Bisbee. The Huachuca District, near the southern end of the Huachuca Mountains, is known for producing some large, multi-ounce gold nuggets. 
Yavapai County
Yavapai County has a rich mining history and there are many gold nuggets still waiting for metal detectorists to uncover. Metal detectors are one of the best nuggets finding tools in this county and some impressive nuggets are still emerging today. Some major places to look include the Lynx Creek District (as mentioned above), the Antelope and Weaver Creeks in Rich Hill (also mentioned above), and the slopes of the Bradshaw Mountains in the Big Bug Districts. 
Other locations in the County include the Jerome District (the largest gold producer in the country), the Black Canyon District, the Agua Fria River, the Eureka District, the Groom Creek District, and the Humbug District. 
Mohave County
Mohave County is Arizona's second largest gold producer and offers metal detectorists some great opportunities to find gold. There are many historic places around the area with relics waiting to be discovered (again, follow all antiquities laws and ensure you are not on private, state, or federal lands). 
The San Francisco District, Gold Basin District, Colorado River, Wallapai District, and Hualapai Mountains are great places to metal detect. 
Yuma County
Yuma is another rich mining country dotted with many old mining ghost towns and historical locations. Check out the Gila Mountains, the Dome district, the Laguna Mountains, the Las Flores region, the central Muggins Mountain range and Big Eye Mine. 
You can also look for treasure near the Kofa District, La Paz District, and Dome Rock Mountain. Yuma county is a great place to metal detect in Arizona.
Best Gold Metal Detectors
Let's now discuss the Fisher Gold Bug 2.
Fisher's Gold Bug 2 is one of my favorite prospecting metal detectors. This detector operates at a whopping 72 kHz, meaning it will find even the smallest bits of gold and gold flakes. The Gold Bug 2 features adjustable sensitivity and great discrimination. It has the capability to reject iron and hot rocks, making gold detecting more prosperous. The Gold Bug 2 has a single operating mode: All Metal. This mode must be manually ground balanced. This is a good thing because ground balancing will help the metal detector not give false readings due to heavy ground mineralization. 
The Gold Bug 2 does not feature an LCD screen, but rather operates on a series of knobs. The detector is lightweight at just under 3 pounds. The knob controls show Battery Test/Sensitivity, Ground Rejection, and volume. It also shows iron discrimination, audio boost mode (to hear faint signals), and soil mineralization levels. The Gold Bug 2 comes standard with a 10" waterproof elliptical Double-D search coil. The metal detector itself it not waterproof, however, so care should be taken when metal detecting near or in water. 
Minelab's Gold Monster 1000 was designed specifically for finding gold nuggets, flakes, and even dust. It has an almost fully automatic operation, so it is beginning prospector friendly. The consistency and reliability of this machine will cater to more advanced detectorists. The Gold Monster 1000 operates at 45 kHz, allowing the metal detector to have great sensitivity to small gold nuggets. It features an LCD screen with automatic Easy-Trak ground balancing, discrimination, and automatic noise cancel. The Gold Monster 1000 has 2 detection modes: Gold (Iron Reject) and Deep All-Metal.
The Gold Monster 1000 comes standard with a 10" Double-D search coil, and a 5" Double-D search coil. Both are waterproof. This makes it simple to swap search coils for hunting in different terrains. This detector is lightweight at just under 3 pounds. It features technology that has improved its ability to discriminate ferrous and non-ferrous targets so it can better cope with mineralized soil and salty soils.
Garrett's AT Gold is a great metal detector for prospecting. This detector operates at 18 kHz and is fully waterproof up to 10 feet. This model is not generally recommended for use in saltwater areas but does a good job of filtering the effects of soil mineralization on dry land. The AT Gold has a large, easy to read LCD screen with digital target ID. Graphic target analysis shows the conductivity of each target and the discrimination pattern of the detector. The AT Gold has a high resolution of iron discrimination with Iron Audio to give signals specifically from ferrous objects. 
The AT Gold features manual and automatic ground balancing, and a Ground Balance Window that prevents the detector from giving false readings caused by soil composition changes. This detector has 3 search modes: All Metal, Discriminate, and Customizable Notch. This allows the detectorist to notch in or out specific target types for more accurate gold prospecting. This detector weighs just under 3 pounds and comes with a 5" by 8" Double-D search coil with 8 sensitivity and depth adjustments. 
The Garrett ATX is one of my favorite metal detectors. The ATX operates on pulse induction (PI), rather than VLF technology. PI technology is fantastic in highly mineralized soil conditions and saltwater areas. It is inherently immune to the effects of saltwater, so this is the perfect beach detector. It is also fully waterproof up to 10 feet. The ATX has excellent sensitivity and is perfect for finding small, low conductivity items like sub-gram gold nuggets and fine gold jewelry. 
The ATX features 25 discrimination settings and 13 sensitivity settings. It has 2 types of ground balancing: Fast Track and Continuous. The Continuous Ground Track has 4 settings offering a wide range of ground balancing options to compensate for interference from high mineralization in soils or saltwater. The ATX features 2 search modes: Discriminate and All Metal. It has 2 detection modes: non-motion and motion. Most PI metal detectors can still send and receive a signal while not in motion. VLF metal detectors typically need to be in motion to detect a target.
The Garrett ATX does not have an LCD screen as most VLF detectors do. This is common with gold prospecting metal detectors. As with the Gold Bug 2, the ATX is controlled by knobs. It emits 730 pulses per second, which is adjustable. It uses 8 AA batteries and is heavier than the other metal detectors, at 6.9 pounds. The ATX is not designed for use by beginning detectorists. It is best suited to more intermediate or advanced metal detectorists.
Metal Detecting Clubs in Arizona
Joining a metal detecting club can be a worthwhile venture. You can learn invaluable information from seasoned professionals, gain access to properties you may otherwise not be allowed on and have people to look over your finds with. If you are new to the sport of metal detecting, joining a club can help you meet likeminded people, and help you conquer the learning curve. All metal detectors operate slightly differently, so if you have a new metal detector or any questions, a metal detecting club is a great option.
Joining a detecting club can also make you feel like you are part of a community. Arizona has many region-specific metal detecting clubs. It is nice to find one in your local area so you can be nearer to members and you will know what areas they are discussing. Metal detecting clubs can also help you navigate the tricky world of metal detecting laws. Some of these are quite vague and other detectorists can help clear things up for you. Other members can also help you identify finds if you are not quite sure what you have found. 
Metal detecting club members can also help you find new places to metal detect (do not expect them to share all their secrets, however). They can help you adjust your detector, perfect your swing, and learn to dig plugs. Some detector clubs hold open hunts each year to drum up new members. These events allow those interested in the club to come out and hunt with the members and see how they like it. You can also stay up to date with newer equipment as many members will have different metal detectors. 
Here is a list of some metal detecting clubs in Arizona:
Arizona Association of Gold Prospectors
Arizona Treasures Unlimited
Desert Gold Diggers
Havasu Gold Seekers
Huachuca Prospectors Association
Quartzite Metal Detecting Club
RoadRunner Prospector's Club
Superstition Mountain Treasure Hunters
Superstition West Treasure Hunters
Best Places to Metal Detect in Arizona
Arizona offers many great places to metal detect. The state has a rich gold history, so prospecting is always a great choice. Below are a few of the best places to metal detect in Arizona.
Local Parks
Parks in your town or city are a great place to begin metal detecting and hone your skill. Plus, people utilize parks frequently meaning there are quite a few dropped items in parks. You can find coins and jewelry in parks. Always make sure to check with your city or town and see if you are required to have a permit to metal detect, or if metal detecting is even allowed in your city parks. 
Near Sidewalks
There is a good chance that someone has dropped items on or near sidewalks. These are great places to check when metal detecting in any area. Check the sides of sidewalks, in grassy areas nearby, or in gravel near sidewalks. Small items like coins or rings can hide easily in these areas. If the sidewalks are older, you have a higher chance of finding older treasures along their paths.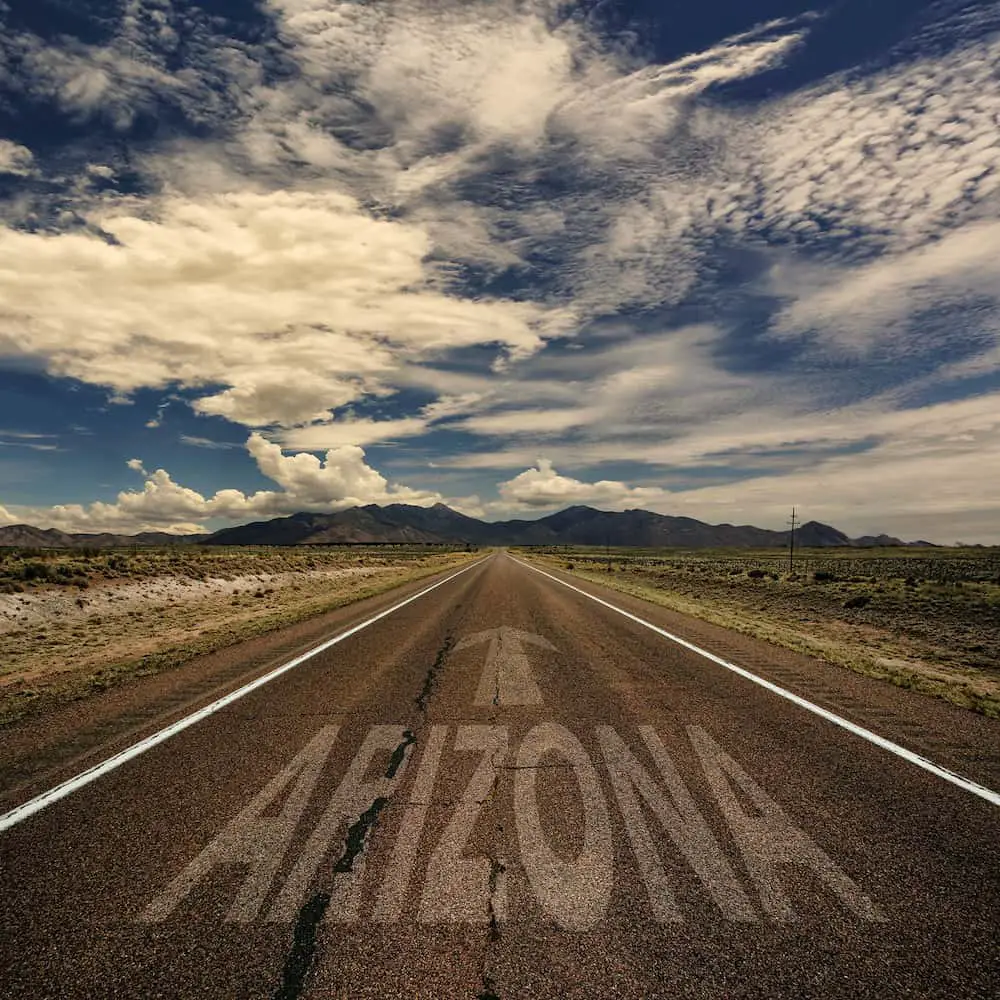 Historic Gathering Places
You will have to do some research for these sites. Using your local library and online searches can help you find historical maps of old homesteads, farms, railroads, camps, and the like. These are great places to look for relics, especially in areas where there are no remaining structures. 
Beaches
Beaches are always a reliable source of treasures! Many people gather at beaches and many people lose items at these beaches. Coins and jewelry are the most found on beaches. Make sure you have a good metal detector for beach hunting. If it is a freshwater beach, you should be fine with most detectors. Some metal detectors are fully waterproof too, so they can be used on beaches and underwater. 
My favorite of these is the Nokta Simplex+. I have had it for a little over a year now and I love it! It is fully waterproof up to 10 feet and even has a beach mode, so it is great for beach hunting. I have had some good finds along beaches at lakes near my home. 
You can read my Nokta Simplex+ review here.
Abandoned Buildings
Abandoned homes, churches, and stores are great places to search for relics. If the structure is sound enough, you could check inside to see if anyone stashed something under the floorboards or in an old fireplace. Also check areas with big trees near abandoned sites. These are areas where people would have rested in the shade and could potentially have relics. 
Schools and Playgrounds
For the same reason as all the above-mentioned locations, schools and playgrounds are high traffic areas. High traffic areas increase the odds of finding something someone has dropped. Check school grounds and playgrounds (with permission, of course) with your metal detector and see what you can find!
National Forests
Most national forests I have researched allow metal detecting, so long as you are not causing a huge disturbance to the area. For instance, the Tonto National Forest and Coconino National Forests in Arizona allow metal detecting. If you are looking for minerals, the activity is still considered prospecting or mining. 
Mining and prospecting laws must still be followed, but metal detecting while looking for more recent coins or jewelry requires no permit. Always consult with the Forest Ranger for information on metal detecting within National Forests. I like to camp in the national forests and always take along my metal detector. 
Tips for Metal Detecting in Arizona
Steer clear of abandoned mines. They can be extremely dangerous and unstable.
Look for washes. Gold often runs through washes during rainstorms.
Check areas where the wash bed meets the sides of the wash. Gold may have fallen from deposits and dropped in these dips.
Check tailings piles. These are left over from mining activities but are a great place to find gold. The old timers were typically looking for large nuggets so some of the smaller nuggets ended up in these tailings piles. 
Because of the desert environment, the soil in Arizona can be extremely hard. Always take quality digging implements with you to make your metal detecting trip easier and more enjoyable. 
Learn the history. Arizona's history is fascinating, and it makes you appreciate the items you find and the areas you explore more if you know a little history about the area.
A pinpointer is a valuable tool. Use a handheld pinpointer to help you narrow down a target's location easily and quickly. While many metal detectors have a pinpoint feature, a handheld pointer is always going to narrow it down more. 
Look for different colors and textures of dirt. Iron rich red dirt in Arizona is typically a mixture with quartz, showing they were from a particular era. Different colors of dirt, ranging from tan to blackish red, are one piece of the desert gold puzzle.
Look for Desert Trumpet plants. Trumpets are a great indicator of rich soil mineralization. They require more minerals than typical desert plants and shrubbery. Trumpet plants are usually found in rich red dirt or logical mineral concentration, like creek or wash edges. Another puzzle piece for desert gold!
Look for caliche layers. Caliche is thick clay, a natural cement almost, that forms artificial bedrock. This acts as a base where gold and heavy materials may rest. Caliche can have pockets and cracks that are often productive. Scan these areas with your metal detector. 
Surface black sands are a good indication of where a paystreak may be. In Arizona, this does not always mean this is the best spot for gold. Pay attention to black sands, but they are only a moderate part of Arizona gold prospecting. If the black sand concentration holds up if you are digging, it may play a larger role. 
Look for old mines. Be extremely careful near these mines as they are dangerous. But if it was an old gold mine, odds of finding gold in the area are still good. There are still plenty of unworked quartz veins!
Quartz veins also fit into the old mine search. White quartz does not typically yield much gold. Many veins have eroded out their gold while other still have theirs. In Rich Hill, veins that angle northwest have typically produced the most gold. You can send samples to be assayed to see if the quartz is worth mining.
Conclusion
Arizona is an incredibly beautiful state full of places to metal detect. You can find gold, relics, coins, and other treasures in Arizona. Gold is abundant in this state, so if you are interested in prospecting, head down to Arizona and see what she can offer you. Many of the popular gold locations are in the desert, so be aware of this and bring plenty of water and proper clothing. Avoid metal detecting on rainy days as flash flooding can occur. 
Be always aware of your surroundings. Follow all metal detecting laws in Arizona and federally. But most of all, enjoy metal detecting in Arizona!
FAQ
Q: What is the best time of year to metal detect in the Arizona desert? 
A: Spring, fall, and winter are all great times to metal detect in Arizona's deserts. Be wary of detecting in the summertime, as the temperatures can get extremely high, and you run the risk of dehydration. Also, June through September is monsoon season. You do not want to find yourself caught in a flash flood. I was in a few when living in Las Vegas and they can be very unpleasant and highly damaging. Regardless of what time of year you decide to detect, take plenty of water, take a buddy, and enjoy your time in the beautiful desert.
Q: How do I join a metal detecting club in Arizona?
A: Many metal detecting clubs will have online communications. You can email them or apply on their website or social media page. You can typically call them, also, if you prefer to discuss the club over the phone. I would recommend starting the process by visiting their website. See if they offer what you are looking for in a metal detecting club. On the website, there will be somewhere you can contact them. 
Q: Why do some sources say you can metal detect in Arizona state parks and others say it is forbidden?
A: Some parks may offer detectorists permits if they meet certain conditions. But overall, it is illegal to metal detect in any of Arizona's state parks. You can always call the state parks, or go to the ranger stations, just to double check. But per the State's website, no detecting is permitted. 
If you enjoyed this article, please "like" our Facebook page and be sure to revisit Discover Detecting for new content surrounding the metal detecting hobby!
You Might Also Want to Read: