50 Amazing Metal Detecting in Nevada Facts to Know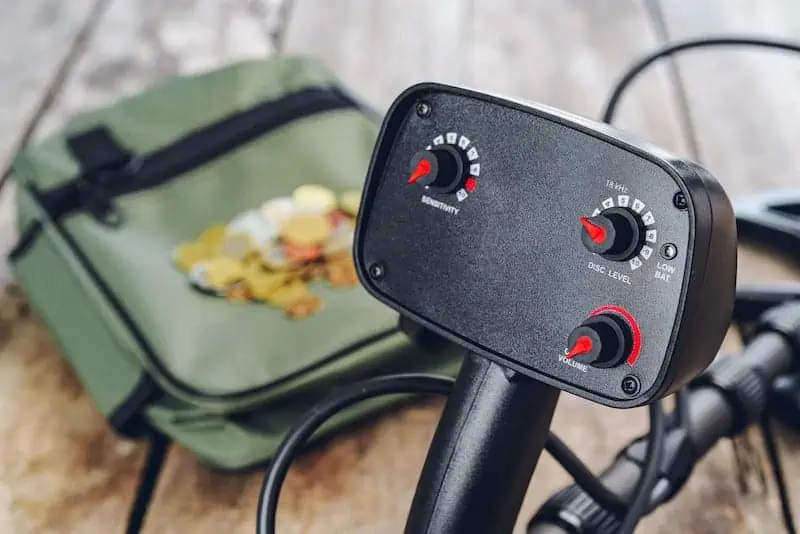 Nevada is a fantastic state to metal detect in. I may be biased because I lived in Las Vegas for many years, but I find the desert landscape charming and beautiful. Las Vegas is the most famous city in the state, as millions of visitors hit the town annually in hopes of striking it rich.
But the casinos are not the only way to strike it rich in Nevada. Metal detectorists have uncovered multiple valuable relics in the state, so continue reading to learn tips and tricks for metal detecting in Nevada.
Relics from multiple different groups have been found in the Silver State. Some trace back to the 1821 Mexican War of Independence. Others come from Native American tribes, early European settlers and Mormon settlers. One is commonly found in the state as well, hence the name, the Silver State. Silver was discovered in 1859 which led to a migration boom. 
Aside from silver, Nevada is also home to many gold reserves. In fact, Nevada is one of the largest gold producers in the world. In 2018, the state produced 5.5 million troy ounces, representing 78% of all gold produced in the United States, and a full 5% of global production. 
California typically gets the title of gold production, but in 2018, it only produced 140,000 troy ounces of gold, compared to Nevada's 5.5 million troy ounces. 
There's so much you can say about Nevada and the metal detecting hobby.  Below, I've compiled 50 facts that I think are both interesting to know and potentially helpful to be aware of before you embark on your next treasure hunt.
50 Facts About Detecting in NV to Remember
1) Checking all local ordinances and laws prior to metal detecting can save you time, money, and (depending on where you detect) potential punishment if you're trespassing.
2) Most metal detecting activities in Nevada require permits.
3) Permits can be obtained from local offices of the Parks and Recreation department, or ranger's stations for federal lands.
4) Obtain the proper permit to metal detect on Nevada State or Federal lands. 
5) Obtain permission and/or permit to detect in ghost towns.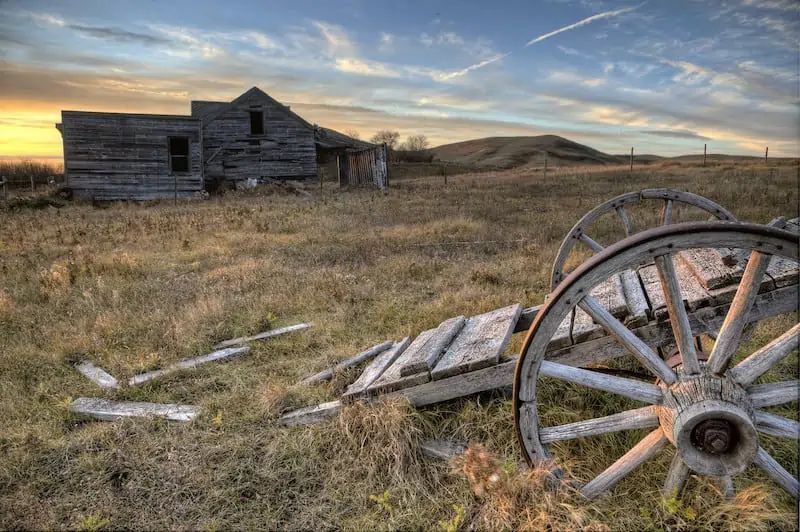 6) Check with State Park or Federal land managers prior to metal detecting.
7) Metal detecting in Nevada State Parks can be done with written permission. If you receive permission, try the Great Basin National Park, Spring Mountain Ranch State Park, and Cave Lake State Park. 
8) Obtain written permission from landowners to detect private property.
9) Do not take any item that is 100 or more years old.
10) Do not take any item that may be of historical or cultural importance.
11) Contact the proper authorities if you discover historical or cultural artifacts.
12) Check Nevada desert areas for abandoned mining towns.
13) You may find gold or silver in Nevada's deserts.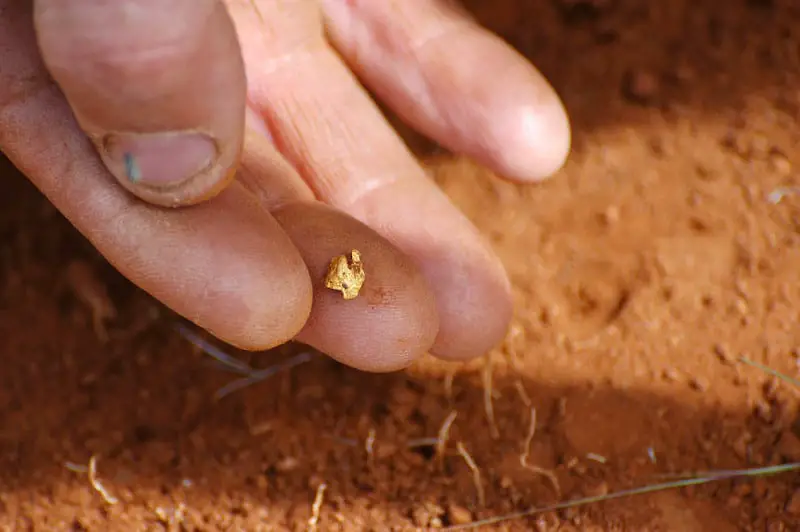 14) Always bring plenty of water and survival kit into the desert.
15) Hunt the desert during the winter months to avoid the intense summer heat.
16) Remember: Nevada is the driest state in the country and desert comprises almost all land in the state. Be aware and safe in the desert!
17) Aside from bringing plenty of water, watch for wildlife when exploring the desert.
18) Do not disturb wildlife or vegetation in Nevada's deserts.
19) Nevada's deserts and mountains are home to many dangerous animals including rattlesnakes, bobcats, coyotes, and wolves. Be aware of the wildlife around you and avoid them whenever possible.
20) Research ghost towns (there are hundreds to choose from!) and find some you can visit.
21) Check near abandoned railways and railway stations.
22) Metal detect on hiking paths and walking trails within the state. Some are quite old and can have Native artifacts. 
23) Do some research about Nevada and the area you plan to metal detect. The state has some fascinating history.
24) Always be courteous when you are metal detecting. Do not disturb other people in the area if you can avoid it.
25) Dig the smallest possible hole to excavate your finds. 
26) Be sure you have the right equipment for digging in Nevada soils. When I lived in Southern Nevada our soil was full of a hard, dense clay called caliche. It is a pain to dig in to!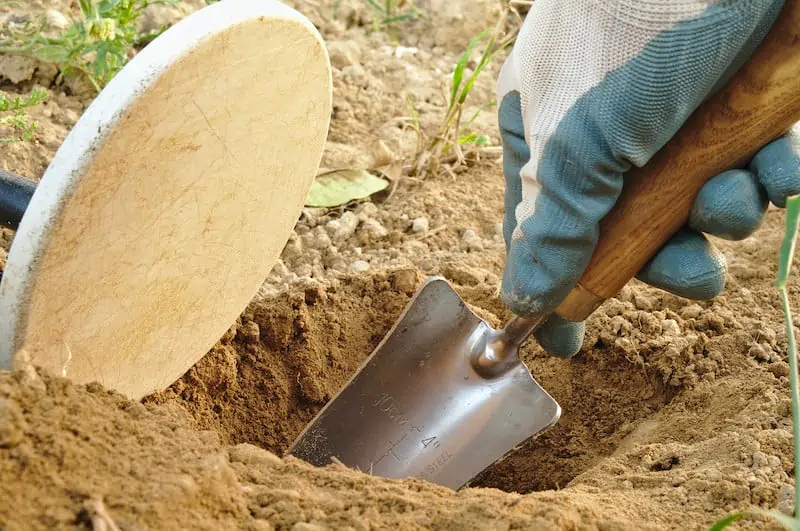 27) Most of northern and central Nevada have Orovada soil, which is semiarid rangeland with sagebrush and grasslands. It will be easier to dig in these areas.
28) Ensure you have the right metal detector. Areas known for gold are typically high in soil mineralization and hot rocks. Some detectors will struggle with this.
29) Gold metal detectors are some of the best detectors for prospecting. They have technology to filter out interference and find more gold with less iffy signals.
30) If you do not want a gold specific metal detector, try to find a great all around metal detector with enough options to filter out soil interference and hot rocks. 
31) Because prospecting is such a common thing in Nevada, make sure you are not encroaching on someone else's claim. Claims are still very common in the state, and you will be fined heavily if you disturb someone else's claim.
32) Remember to look for gold where it has already been found. Even the most expensive, top of line metal detector will not find gold where none exists. 
33) Some of the best places to prospect are Humboldt County, Elko County, Pershing County, White Pine County, and Nye County.
34) One of the best places to search for gold with a metal detector is known as the Rye Patch, south of Winnemucca. This area is known for shallow surface deposits that are easy to find with a metal detector.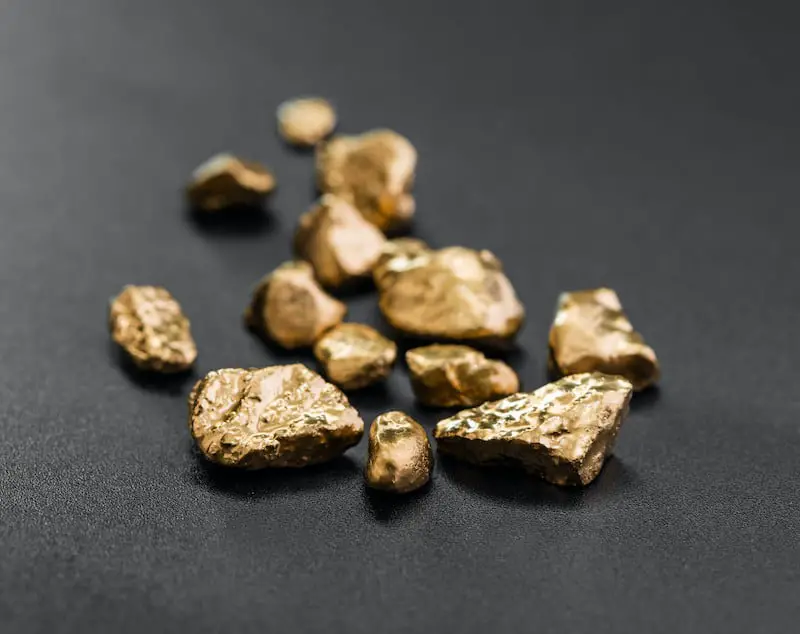 35) Some tips to finding gold in the desert are to look at the landscape. Look for areas with trumpet plants, caliche, black sands, and quarts, and you will likely find gold. 
36) If you are looking for buried treasure, check out Spanish Spring, Coyote Springs, and the Lost Gunsight Gold Mine. These areas are rumored to contain buried treasures from Spanish miners and outlaws.
37) Try detecting in Nevada forests like the Humboldt-Toiyabe National Forest, Rose Wilderness, and Nevada National Forest. Forest lands typically allow metal detecting, but double check with park rangers before you set out.
38) Try metal detecting near Nevada lakes and rivers. The beach areas attract many visitors, which means a high likelihood of misplaced items.
39) Find a metal detecting club in Nevada. As with all states, there are multiple clubs including the Silver State Treasure Hunters' Club, Nugget Digger Detecting and Prospecting Club, and Gold Searchers of Southern Nevada Club. 
40) If you plan to search within city limits in Nevada, try getting permission to detect near churches, meeting places, and schools. Look for old buildings.
41) Always take a map and GPS device to avoid getting lost in Nevada's vast deserts.
42) Be on the lookout for fossils while you metal detect. I found several invertebrate fossils while metal detecting near Mount Charleston outside of Las Vegas a few years ago. While its not strictly metal detecting, it is a very cool side find!
43) Because there are so many abandoned mines in the state, ensure you are mindful when exploring the desert and mountains. Abandoned mines can be very unstable and dangerous. 
44) Scan old tailings piles. Tailings piles are leftover materials from mining or digging activities. Old timers were looking for the big nuggets. Many small nuggets, as a result, were left in the tailings piles. 
45) Bring the proper accessories. You will want a good hand shovel, gloves, a finds pouch, and possibly a pinpointing metal detector to narrow down your search area.
46) Keep a log of your finds and the location you found them. This makes it easier to identify patterns within a search area.
47) Avoid metal detecting in the desert or mountains alone. These areas can be dangerous, and it is always better to have another person along for company, and in case of emergency.
48) If you find a ring or other piece of jewelry with etching or some type of identification markings on them, consider returning them to the rightful owners. While you are certainly not obligated to do so, it can be rewarding to help others.
49) Consider giving any Native American artifacts back to the tribe they came from. Where I live in Utah is very near 3 Native Ute reservations, so any artifacts found in the area typically go to the tribe.
50) Have fun! This is one of the most important tips for any metal detecting trip. 
Metal Detecting Laws in Nevada
While metal detecting is a popular hobby in Nevada, it is governed by strict regulations. Metal detecting is governed by the Archaeological Resources Protection Act and the Antiquities Act. Nevada also requires detectorists to follow the regulations of the National Historic Preservation Act, which disallows digging artifacts over 100 years old. These laws cover State and Federal lands. 
When detecting in Nevada State Parks, you must have written permission to detect. This includes detecting on beaches and trails, also. Any item found that dates to 1900 or earlier, like coins, buttons, weapons, jewelry, or tools, must be turned in to the park supervisor. 
The individual park you would like to detect in should be contacted directly as rules and regulations change per park. Mining settlements and ghost towns also require permits for metal detecting. 
In summation, the 2 main things to remember about metal detecting in NV are not to excavate any item 100 years old or older, and ensure you have the proper permit or written permission to metal detect. 
You can, however, metal detect on private property, with permission from the landowner, without securing a permit from the State. Nevada is roughly 80% public land or one sort or another. This is great for metal detectorists as it opens so many options for locations to detect. 
Metal Detecting in NV's Hot Desert
Nevada is the driest state in the country, receiving an average of only 9.5 inches of precipitation annually. If you have ever been to Las Vegas, or anywhere in southern Nevada in the summertime, you know how extreme the heat can be. Nevada has 2 large deserts, with multiple smaller deserts scattered throughout the state. 
The major deserts are the Mojave and the Great Basin. Some smaller desert areas are Ivanpah Dry Lake and Black Rock Desert. The most important thing to remember when detecting in NV's deserts is to bring water. Lots of water. The best time of year to detect in the desert is winter but beware the desert can get extremely cold during dark hours. Safety in the desert should be always your number 1 priority. Aside from the extreme temperature fluctuations. 
The majority of the Mojave Desert lies in California and southern Nevada, with smaller portions stretching to Arizona and Utah. The Mojave occupies 43,750 square miles and is the driest desert in the United Sates. It lies between the Great Basin Desert to the north and the Sonoran Desert to the south. The hottest temperature ever recorded in the United States was in the Mojave Desert. The Mojave has plentiful abandoned mining towns to explore. Most large-scale mining operations ceased years ago, but there is plenty of gold in the Mojave to find. Along with gold, there are opportunities to find various artifacts from the mining towns.
The Great Basin Desert comprises most of the land area of Nevada. As with any desert, safety is the most important factor. While southern Nevada is typically the hottest portion of the state, the area the Great Basin Desert comprises is also very dry, hot and arid. As with the Mojave, the Great Basin Desert if full of abandoned mining towns. There is a good possibility of finding gold, silver, and relics in the Great Basin.
As all detectorists should know, it is extremely important not to disturb wildlife or vegetation while exploring the vast Nevada desert scape.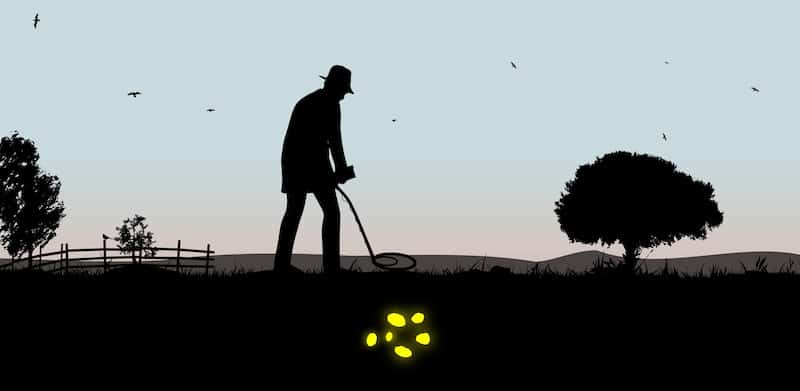 Metal Detecting in NV's Ghost Towns
As mentioned above, Nevada has more ghost towns that populated towns. With over 600 ghost towns to choose from, you should have no trouble finding bits of the past, or precious ore, in one of these locations. It is of the utmost importance, however, that you contact the proper authorities to ensure you have any needed permissions or permits to metal detect in one of Nevada's ghost towns. 
Within Nevada's ghost towns, you are likely to find old jewelry, coins, relics, and even gold or silver. The multitude of people flocking to the state to create settlements to find gold and silver was very intense. When ore production slowed in certain areas, people left in droves. When a mass exodus of a town occurs, many items are left behind. Aside from that, anywhere people congregated, or visit will have lost items in or on the ground just waiting to be discovered. 
Best Places to Metal Detect in Nevada
There are many great places to metal detect in Nevada. Whether you are looking for gold, silver, old coins, relics, or jewelry, Nevada has something to offer. Below are the best places to detect in the Silver State.
Ghost Towns and Mining Settlements
There are over 600 ghost towns and mining settlements throughout the state of Nevada. In fact, Nevada has more historic mining camps and ghost towns that actual populated cities and towns. Some towns are not completely abandoned but have very few inhabitants. Thanks to the dry, arid climate of Nevada, many of these towns are quite well preserved. Some of the best ghost towns and settlements to metal detect are:
Aurora
Belmont
Bermond Station
Bullionville
Cactus Springs
Coaldale
Colorado City
Crystal Springs
Dixie Valley
Eagleville
Gold Point
Goodsprings
Johnstown
Metropolis
Seven Troughs
Techatticup
Unionville
Virginia City
Again, ensure you have the proper permissions and permits to metal detect in these historic locations. 
Old Railroad Stations
Because of the influx of settlers to Nevada, there are many abandoned railroad stations and old railroads throughout the state. Nevada was recognized as the western component of the Transcontinental Railroad when the Central Pacific went across the northern desert in 1868 to reach the Union Pacific. Anywhere humans gathered and transport took place you have a good chance of finding some relic of the past. 
Some old railroads and abandoned railroad stations include the Battle Mountain and Lewis Railway, Carson and Colorado Railroad, Eureka and Palisade Railroad, Nevada Central Railway, Nevada Short Line Railway, Pioche and Bullionville Railroad, and the Tonopah Railroad. 
The Tonopah and Tidewater Railroad connected Santa Fe at Ludlow, California to Goldfield, Nevada. It was built to handle Borax and spanned Death Valley. Operations were ceased in 1940 and the rails dismantled in 1943 to help the war effort during World War II. 
The Virginia and Truckee line, also called the Queen of the Short Lines, was constructed after the Civil War to handle the famous Comstock Lode of silver ore. It declined during the latter 19th century and ceased service in 1950.
As with any area, ensure you have the proper permissions to detect near these old railways and stations.
Hiking Trails and Paths
Hiking trails and paths are knowns for producing old coins, jewelry, and artifacts. Some trails have been used for hundreds of years and are good places to find Native American relics. Some notable places to search are Nevada Falls Loop, Sentinel Dome, Columbia Rock, Tuolumne Cove, Glacier Point, and Merced River Loop. Trails and paths are some of the best places to find relics while detecting in Nevada. 
FAQ
Q: Do I need a permit to metal detect in Nevada?
A: Yes. For the most part, all metal detecting activities require a permit or written permission before they are undertaken.
Q: What is the best time of year to metal detect in the desert?
A: The winter months. The temperature is cooler during the day, and you have less risk of heat related illness. Be aware, however, that it gets extremely cold in the desert during the dark hours, so be sure you are finished detecting or your camp is set up if you plan to stay overnight.
Q: Can I metal detect in Nevada's Ghost town?
A: With permissions, you may be able to detect in ghost towns. This is not a guarantee that you will be allowed to detect, however. It is up to the governing bodies.
You Might Also Want to Read: