Metal Detecting in Washington State – Key Tips You'll Love
If you're excited to go metal detecting, and you live in Washington State, then it's inevitable that you'll soon be ready to learn everything you need to know about metal detecting in Washington State.  And that would be a wise decision, as there are various laws to be aware of, let metal detecting clubs and notable tips to follow.  
So sit back, relax, and let's learn everything there is to know about metal detecting in the state of Washington.
Metal Detecting Laws in Washington State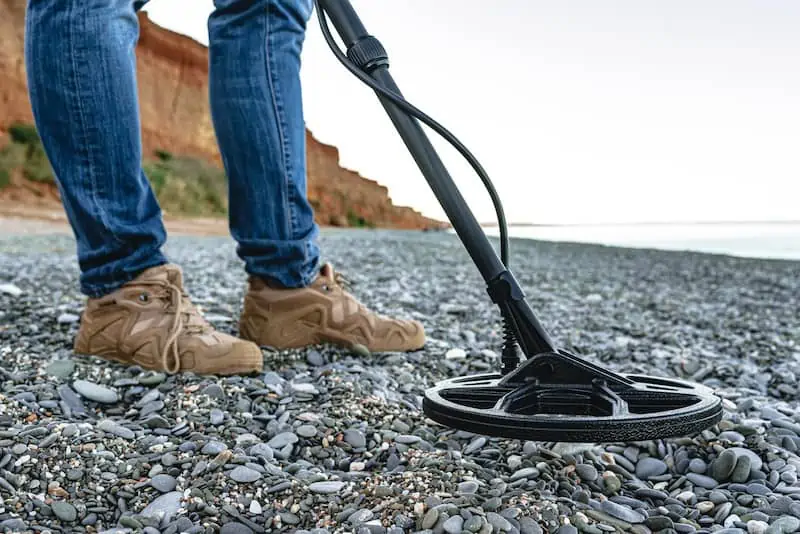 As with all states in the US, Washington State is governed by the federal level Archaeological Resources Protection Act and the Antiquities Act of 1906. These Acts prohibit the removal of any man-made object that is over 100 years old from public lands. Both Act seem restrictive but are in place to protect the countries history by protecting its artifacts from removal or damage. Any item found on public land you suspect to be over 100 years old should be left in place and reported to the proper authorities. 
If you will be metal detecting on private property in Washington State, you will not have to follow the federal level Act that govern the hobby on public lands. Private property is exempt from these laws. If the property is your own, you do not need to take any further action. 
If the property belongs to someone else, you will need to obtain written permission prior to metal detecting on their property. Written permission will keep you safer than oral permission. Do not be afraid to ask for permission to detect on someone's property. The worst they can do is tell you no and you leave, no worse for wear. Be sure you decide with the property owner what will happen to any items you find on their property. This should be included in the written permission. 
Cities typically have their own rules for metal detecting in city parks or on city property. You will need to check with the specific city in Washington you would like to metal detect to ensure you know all the laws and rules. For example, in Spokane, you may metal detect in city parks with no permit. You may not, however, metal detect in Riverfront Park, Highbridge or People's Park, or any area with established flower beds or formal gardens. 
No digging is permitted is allowed on riverbanks or archaeologically sensitive areas. Metal detecting may not interfere with other park use activities. Probe-like devices, like a screwdriver, are allowed while shovels, trowels, knives, and plug cutters are not. Any item found must be removed with minimal disturbance and all grass should be returned to its pre-dig condition. 
Metal Detecting Laws in Washington State Parks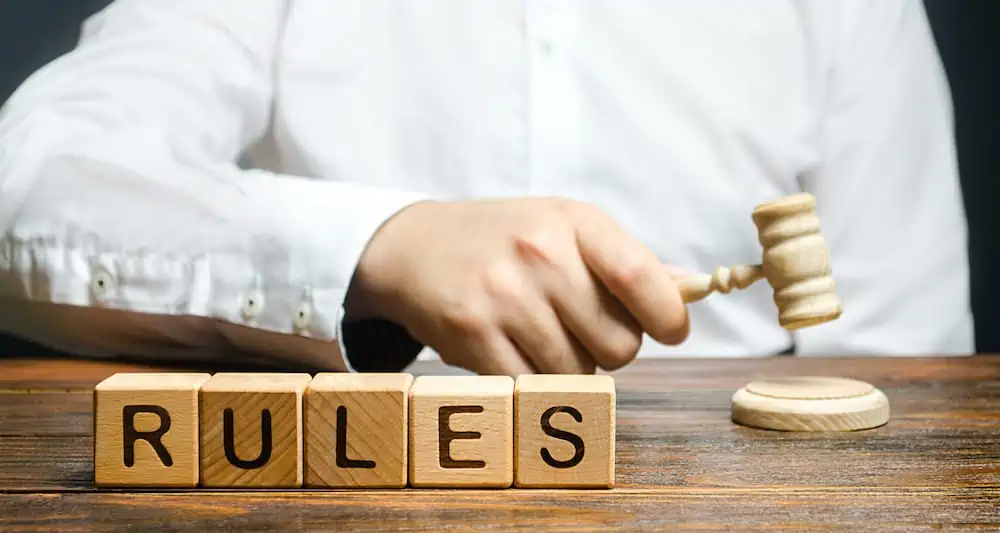 Metal Detecting is allowed within more than 30 State Parks throughout Washington State. Detectorists must first register with the Washington State Parks department and must comply with all posted regulations. You can obtain the registration form, rules and list of parks that allow metal detecting on their website, or by calling the park you wish to visit. Metal detecting areas vary from park to park, so their website gives you downloadable maps for each State Park so you know where you may and may not metal detect. 
State Parks that allow metal detecting will have maps and registration information posted at the park. If no information is posted, metal detecting is not allowed. Any item you find at a Washington State Park that appears to be of historical or archaeological significance should be left where you found it and reported to the park staff immediately. Any trash found should be removed and properly disposed of. Campsites within the allowed metal detecting area can be searched, but only if they are unoccupied. 
Be aware that per Washington State law, removal or destruction of any natural items including trees, timber, plants, shrubs, or natural object in any park is a misdemeanor offense. Metal detecting will remain available in the State Parks so long as existing recreation developments or uses are no degrading the natural resources. If such damage is found, the recreational activity will be mitigated, limited, or removed altogether. 
Metal Detecting Clubs in Washington State
Washington, like the majority of states, has many metal detecting clubs. These clubs are an excellent resource for detectorists, both new and seasoned. Club members can give you tips and tricks for better detecting, help you understand the laws and regulations, introduce you to different metal detectors, help you find new areas to detect, and identify metal detecting finds. Many clubs also issue newsletters and hold annual events for members. 
If you are on the fence about joining a metal detecting clubs, see if they will allow you to sit in on a meeting. Many clubs will allow this, and you will get a good idea of how the clubs operates and decide if it is for you. Some of the metal detecting clubs in Washington State are:
Metal Detecting Association of Washington
Cascade Treasure Club
Hood Canal Detectorist Club
Olympic Peninsula Treasure Hunter's Club
Pilchuck Treasure Hunting Club
Puget Sound Treasure Hunter's Club
Emerald City Digger
Northwest Treasure Hunter's Club
Southeast Washington Association of Treasure Hunters
Best Metal Detecting Places in Washington State
Washington State is so scenic and beautiful. There is no shortage of great places to metal detect that will give you picturesque scenery combined with the chance to find some amazing loot! 
Beaches
Washington State has 157 miles of coastline. Along that coastline are numerous beaches just waiting to be metal detected! Many towns are and were set up along the coast and are great areas to find both old and new items like jewelry, coins, and relics. Some amazing beaches to explore are Alki Beach, Madison Park Beach, Jetty Island Beach, Cama Beach, Point Roberts, Hobuck Beach, Rialto Beach, Ruby Beach, Long Beach, Half Moon Bay, and Cape Disappointment Beach. 
Ghost Towns
Ghost Towns are always fun to explore, and Washington State has no shortage of ghost towns! Most of these are old mining towns that were abandoned after their gold or other ore supplies dried up. 
Melmont
Melmont lies in Pierce County. It was founded in 1900 with the opening of the Melmont Coal Mine. This mine was operated as a subsidiary of Norther Pacific, with the coal extracted used to power the Northern Pacific trains. The town was home to a hotel, saloon, post office, and school.
When electric and diesel trains came along, steam powered trains were made relatively obsolete. The mine was shut down, the town's economy crumbled, and it was abandoned in the 1920s. Some buildings still stand today, and items from the past are regularly found in the area. 
Bodie
Bodie was another mining town. This town was founded in 1888 in Okanogan County. The Knob Hill Mine was a profitable gold mine during the 19th and early 20th centuries. The mining operations ended in 1934 when the price of gold dropped, making the mining practice unprofitable. Bodie was completely abandoned after the mine closure. Some streams in the area still have small amounts of gold.  
Lester
Lester was originally called Deans when it was founded in 1881. This was a logging camp and was renamed Lester when the Northern Pacific constructed several of the town's facilities. The logging industry in Lester flourished for several years but was decimated by several forest fires in the early 20th century.
Most people left the town, leaving a handful of citizens behind. The final resident, Gertrude Murphy, passed away in 2002. The buildings were largely demolished, but you can find many items buried in Lester's soil.
State Parks
Washington State Parks are one of the best places to metal detect in the state. You can find many items from the past along with newer items like coins and jewelry. Remember to pack out any trash you find and leave the park better than when you found it! Always report items you think may have historical value to the park staff.
Some of the best State Parks to metal detect are Beacon Rock State Park, Dash Point State Park, Penrose Point State Park, Rainbow Falls State Park, Mystery Bay State Park, Mount Spokane State Park, Lincoln Rock State Park, and Yakima Sportsman State Park. There are over 30 State Parks that allow metal detecting so get out there and search! 
Metal Detecting for Gold in Washington State
Gold was found in nearly every area of Washington State. Therefore, there is no shortage of areas you search with your detector! Most of the gold found today is fine gold and typically found in creeks and rivers. Some of the best locations to search for gold in Washington State are:
Monte Cristo Mines – In the northern Cascade Mountains east of Everett lies the Monte Cristo Mining District. This was a rich lode mining area. Some of the richest mines were Keystone, Rainy, Red Cloud, and Remonille mines. 
Liberty – Liberty was an affluent gold district and at one time, home to the largest nuggets found in Washington State. Try detecting in and along Swauk Creek. 
Cape Disappointment – Cape Disappointment is located at the mouth of the Columbia River. This area is home to rich black sands with plenty of tiny gold deposits. 
Kettle Falls Mining District – In the northwestern corner of Washington lies the Kettle Falls Mining District. This area includes the Gold Reef Mine, Sunday Mine, and Gold Hill Mine, as well as many creeks. This area is perfect for prospecting. 
10 Crucial Tips for Metal Detecting in Washington State
1) Follow all laws, rules, and regulations for metal detecting in Washington State.
2) Be sure to fill out the metal detecting form before detecting in Washington State Parks. 
3) If you will be prospecting for gold, ensure you have the proper metal detector for finding gold, such as the Fisher Gold Bug 2 or Garrett Goldmaster 24K.
4) Be aware of your surroundings when metal detecting in Washington. Be courteous to all when enjoying your hobby.
5) Washington has tales of buried treasure from one end of the state to the other. Check out some of the history behind these tales and see if you can uncover some lost buried treasure!
6) Some parks have restrictions on the type of digging implements you can use while metal detecting. Ensure you follow these rule or you will get yourself into trouble. 
7) Do not disturb vegetation, buildings, private property, or any historical or culturally important area while metal detecting. It is a misdemeanor offence to disturb plant life or natural features. 
8) Try metal detecting in Washington's picturesque forests. National Forests allow meal detecting unless otherwise posted. Check with the rangers before you detect. 
9) If you find Native American artifacts on public land, do not disturb them. Report them to the proper authorities. Washington State has 29 federally recognized Native Tribes. Removing their cultural items can get you into trouble.
10) Ensure you have a waterproof search coil or fully waterproof metal detector before detecting in Washington's waterways. 
Conclusion
There is no shortage or wonderful areas to metal detect in Washington State. The State Parks are relatively relaxed toward metal detectorists, so get out there and explore. You also have a good chance of finding some gold while metal detecting in Washington State. Enjoy the scenery as you search for lost loot!