What is the Best Metal Detector Pinpointer?
If you are new to the hobby of metal detecting, you may be wondering why you would want a pinpointer when your fabulous new detector has a pinpoint setting? While these detectors do an awesome job of narrowing down where your object is, a pinpointer can be used inside the hole you've started digging in ways a full size metal detector cannot.
Another reason to purchase a pinpointer is to avoid damaging the precious object you have found. Obviously, you will start digging as soon as your metal detector shows you what is there but in reality, with an 8" coil, you may have a hard time finding exactly where in that 8" circle your coin is.
This is especially true for beginners. With a pinpointer, you can insert the device into a small hole and discover just where your coveted object is within that area.
Now that you know why you should purchase a pinpointer, the question becomes what makes a good pinpointer?
And below, be sure to use our interactive table to compare some of the more popular pinpointers available on the market:
Finding the Best PinPointer for Metal Detecting
Well, for starters, a quality pinpointer needs to be small enough to carry easily – between 8 and 10 inches long is usually best. It needs to have a sensitivity setting so you can choose how sensitive you want your pinpointer to be. Some people want it to be super-sensitive and let them know when they are anywhere near an object, while other hunters choose to make their device less sensitive, so it only tones when they are very close to the treasure.
The best pinpointer might also have a flashlight. Trying to hold both a pinpointer and a flashlight as you search is not easy, so a built-in one is very desirable. A pinpointer that has sensors on both the tip and on the sides is even better. Ones that only have a sensor at the tip can miss anything that is not right below the tip. People who use pinpointers often also like ones that have a scraper built in, as it is easier to find the objects by using one tool rather than trying to hold the pinpointer, a scraper and a flashlight.
For someone who is just learning to use a metal detector, choose a hand held metal detector from Bounty Hunter, Teknetics or Fisher. They are all manufactured by First Texas and are well-constructed.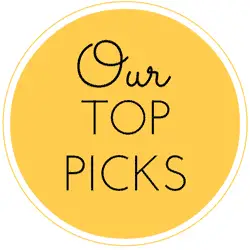 And before we jump into our recommended pinpointers, please take a look at some of the best-selling metal detectors currectly available for sale on Amazon (which should hopefully be helpful if you're also in need for a new metal detector):
For around $70, you can purchase a Bounty Hunter Pinpointer. Because it comes from a well-known company, this is often one of the first pinpointers people look at when they want to purchase one. This pinpointer has an audio tone and will vibrate as you get close to the metal you are searching for.
It works to a depth of about two and a half inches when the sensitivity is set at the maximum level. You will need to adjust the sensitivity with a knob control. While this may seem easy, the knob can turn if you bump it as you put it in the hole or as you are probing with it. You will need to be conscious of this as you search. This issue is a big negative for purchasing this unit for many people.
A pinpointer from Fisher will also cost you about $70. The Fisher pinpointer also has a single knob to adjust for the sensitivity level, but this one seems to stay on the level you choose much better. It takes a much harder hit to knock it from the setting you want.
This pinpointer has an audio tone that will get louder as you move it closer to your object and it will also vibrate so you don't have to worry about being close enough to hear it. At ten inches long, it is small enough to carry easily wherever you are going to hunt.
This pinpointer usually costs around $60 so it isn't too expensive. The Teknetics pinpointer isn't as sensitive as some of the other ones (only to around an inch) and many hunters like this feature. With less sensitivity, it is easier to pinpoint exactly where the object is instead of having to probe several times to find it. However, with less sensitivity, you could miss the treasure altogether if you are more than an inch or so from it.
It also has both an audio tone and a vibrating one so you will know for sure when you get close to the object you are searching for.
With all that said, if you are looking for the best of the best in a metal detector wand, the Garrett Pro-Pointer AT is the one experienced hunters want.
To find your small treasures even quicker, the Garrett Pro-Pointer AT is the tool you need. At a cost of a little more than $100, you will be amazed at how much faster you find the objects your detector showed you. This pinpointer is 9" long so it's easy to carry with you in the included holster and has built in flashlight for peeking down into your holes. It only weighs 7 ounces and uses a nine-volt battery.
Here are a few of the benefits of getting this device:
Find objects much faster
Audio and vibrating alarms that get louder and more obvious as you get closer to the object
Maximum sensitivity is guaranteed with no tuning on your part
Has both pinpoint tip and side sensor scanning abilities
Has a sifting blade so you can scrape the soil easily
Water resistant – but not water proof. You can use it in rain or rinse it off in running water, but do not use under water.
2 year warranty
Can be used for more than as a hobby – use it to find nails in walls to find the studs or to locate metal pipes in your walls.
Using a pinpointer also helps you to find multiple objects in the same spot. Your metal detector will let you know an object is there, but you may miss small coins without using a wand, too. The Garrett Pro-pointer can help you find even more treasures with little extra cost.
Remember that when you choose your pinpointer, you need to look at more than just the price. While there are many less expensive ones available, the frustrations you may feel trying to use a less than amazing tool may cause you to give up using the pinpointer. If you give up, you may miss some awesome finds or have to spend a lot more time finding the small items you really want.
Below, check out a helpful video that compares a variety of different metal detecting pinpointers:
For more great information, please bookmark Discover Detecting today!
You Might Also Like: