Bounty Hunter Time Ranger review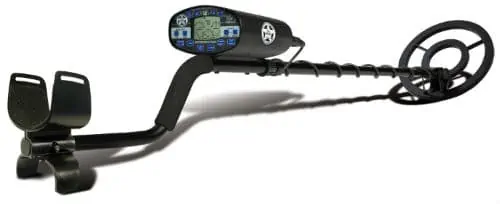 Within the metal detecting hobby, Bounty Hunter is known to be a very good company. Two of their most popular metal detectors are called the Time Ranger and the Land Ranger Pro. In this article, we will go over what makes the Time Ranger metal detector stand out from the crowd, but we'll also review what the Land Ranger Pro does well, and ultimately see which great machine would be a better choice for your individual detecting needs.
Below, take a look at the interactive table where you can compare the Bounty Hunter Time Ranger to other popular metal detectors available on the market.
Examining the Bounty Hunter Time Ranger
The Bounty Hunter Time Ranger is considered one of the top metal detectors in its price range of around $650. Every feature you could possibly want is part of the standard package and there are even features you may never use, but are included because the company believes if the Time Ranger can't find it, there isn't anything there.
This awesome detector has advanced circuits for its brains and it will respond to your every command. With simple to use push button controls, you can easily program your Time Ranger to find what you want to find and reject the trash that so many other detectors will detect even after you reject it.
The display can look a little confusing when you first look at it, but with a little practice, you will find it very easy to use. The display will show you what the target is and also how deep you will have to dig to find it. All of the functions are simple to see and use and you will have no problem programming your new detector to find the treasures you want.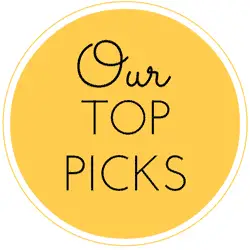 Below, please take a moment to view some of the best selling metal detectors on Amazon, and then compare them to the Bounty Hunter Time Ranger:
And now, here are some of the key features of the Time Ranger:
LCD depth
LCD Target ID
4 level iron discrimination
Ground Control
3 tone target audio
Sniff mode
Touch pad selection
Ground monitor
Sensitivity control
Blanker system
Numbered target values
Weight of 3.5 pounds
Water proof coil
The Time Ranger is a little heavier than many other metal detectors. Even though 3.5 pounds doesn't sound like much, over several hours of hunting, you will notice the difference of only a pound or so. But this should never stop a detector from choosing this model. It simply has too many awesome features that are desirable for both experienced hunters and newbies.
One issue that you may find with the Time Ranger is that it is a little slow is discriminating trash from treasure. It has the technology to do it, but you may have to be patient while it searches for the good things you want.
The "sniff mode" is used in special applications when you want to reject or accept certain items. This mode helps the detector know exactly what you are looking for so it can be found faster and with more accuracy.
The Time Ranger is water proof and is a great detector to take to the beach. The shaft is tightly sealed so you can use the detector even in shallow water. It is not a device you can dive with, though.
Is the Bounty Hunter Land Ranger Pro Better?
Another great metal detector from Bounty Hunter is the Land Ranger Pro. It has a lot of cool options you are looking for at a price of around $450. One of the features that you will really like is the S shape of the shaft. You won't believe how comfortable having a curved shaft on your metal detector is. It is also very lightweight, so you'll be ready to hunt for hours.
Interchangeable coils – comes with 8"
Water proof, but not usable as a dive detector
Weighs 3 pounds
V-break, Variable tone breakpoint
Pinpoint Mode with depth indicator
Computerized ground balancing
5 year limited warranty
Accept and reject discrimination
All metals mode
3 tone ID
Pinpoint mode
This metal detector isn't quite a turn on and go machine, but it is not difficult to use, either. You may need to spend a little time reading the manual so you know how to use all of the features it has. Because it is so sensitive, you may become a little frustrated when you hear tones constantly. It takes some practice to really use this detector, but once you get used to it, you won't have any problems finding awesome treasures.
You will need to assemble the detector when you purchase it, but it is very easy to do and you will not have any problems.
The Bounty Hunter Land Ranger Pro is a great machine for searching for anything you want. It doesn't search as deep as some other models, but you can still find some great things rather easily. Whether you want to search for coins, relics or jewelry, this metal detector will do the job for you.
When you are comparing the Time Ranger and the Land Ranger Pro, you will find that they have basically the same features at about the same price. The Time Ranger weighs a little more and that might be a concern for some people. Even a half pound of weight will make a difference if you plan on swinging your detector for hours at a time.
Both models come with water proof coils so you can use your device anywhere, even in shallow water. Remember that the shaft is not water proof, so don't submerse either of these rangers. Searching along the beach or in shallow streams is always fun, though, and both of these will do a great job in those areas.
The Time Ranger does have the ability to detect electrical interference and cancel it so you don't have any problems with the signal of your finds. It can also inform the user if ground mineralization is causing problems so you can adjust your detector and keep on hunting.
Another cool feature of the Time Ranger is its "blanker" which basically means you can program the machine to not signal anything less than 2 or 4 inches deep so you can avoid a lot of the trash you might normally get a tone for. Anyone who searches exclusively for coins needs to take a hard look at this detector.
The Time Ranger and Land Ranger both have been updated many times by Bounty Hunter. If you are purchasing a used one, try to find out when your machine was manufactured so you can find the right owner's manual and learn all of the cool features that they each have.
Both of these detectors are favorites of experienced treasure hunters. If you have never used a metal detector before, you should plan on spending several hours playing with either of these models to learn exactly how it works. They are not turn on and go machines until you have practiced with them. Once you have used it several times, you will be pleased with the abilities of both models.
Be sure to return to our homepage to find more reviews of metal detectors!
You Also Might Enjoy: