What's the Best Metal Detector in 2015?
Every year, the manufacturers of metal detectors compete to impress consumers with their best machines. Some years, the best detector you can find actually came out in previous years, but because of its awesome features and price, it continues to be the favorite. Below, we are going to hand out the awards for the best metal detector on the market for different situations.
Before we break down the best of the best, please take a moment to view our interactive table below.  Here, you can compare and contrast some of the best available metal detectors against one another based on a variety of categories:
Top Metal Detectors of the Year
Best Salt Water Metal Detector
When you are searching for the best metal detector for salt water, it will have to be one that is water proof for at least a few inches and also one that can scan through possible hotrocks and highly mineralized ground.
The winner for the best salt water metal detector for 2015 is the Tesoro Tiger Shark. Its many features include:
Water proof to 200 feet
Lifetime Warranty
Water proof headphones
5 operating modes – fast and slow no-motion, all metal, normal mode, salt mode and silent search
One of the reasons you will love the Tesoro Sand Shark is the adjustable audio frequency. This means you can set the tone to the frequency you hear the best. Very few metal detectors offer this feature. Other detectors that are great on the beach are the Minelab CTX 3030 and the XP Deus. Both of these are fully submersible just like the Sand Shark (although not as deep), but they are much more expensive for the exact same features – or even less.
The Fisher CZ 21 does have one feature that the Sand Shark doesn't. It offers precise pinpointing to your objects, but for this feature, you will need to pay a lot more.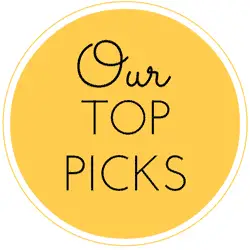 Below, please take a look at some of the best selling detectors that are currently for sale on Amazon:
Best Metal Detector for Gold Nuggets
If all you want to find is gold nuggets, you need to look for a metal detector that has a designated mode for looking for gold. Many detectors will search for gold – this one is the best at finding large nuggets at shallow depths.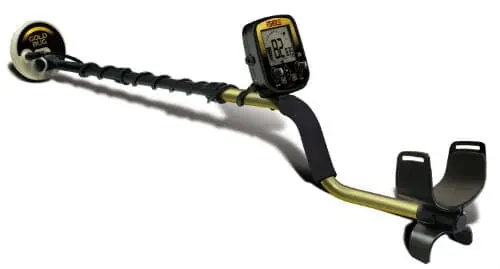 The winner of the best metal detector for gold nuggets in 2015 is the Fisher Gold Bug. There is another model by this same name – the winner is the new version. At a price of around $500, this detector will soon pay for itself with all of the gold you will be discovering.
Full LCD Target ID
Can be used for coins and relics, too
5" coil to enhance sensitivity to small gold pieces
Easy to use ground balance
Lightweight at 2.5 pounds
The Gold Bug was chosen over other gold finding metal detectors, such as the Tesoro Vaquero or Garrett AT for several reasons. It weighs less than other detectors and the price is much more reasonable. It also searches for any type of metal as easily as it searches for gold, while other detectors that are purchased just to search for gold are often not as sensitive to other metals. The Gold Bug is more versatile than the Vaquero in what you can search for.
Best Metal Detector for Coins
To find coins, you need a metal detector with certain features such as ground balance control and target identification. In 2015, the winner of the best metal detector for coins is the Tesoro Cortes.
This model features:
Analog controls
State of the art digital signal processing
Advanced LCD display
Full ground balance control
Lifetime warranty
When you compare the Cortes to other models, it is easy to see why it comes out on top. Other recommended coin finders are the Garrett Ace 350 and the Bounty Hunter Platinum. The Bounty Hunter is about half the cost of the Cortes and has many of the same features, but they are not up to the same standards of the Cortes.
It also does not have a lifetime warranty, which can be so important when buying any electronics. The display on the Platinum is not as advanced at the one on the Cortes.
The Garrett Ace 350 is also about half the price of the Cortes. This detector has the deepest searching coil of any other Garrett model, but the Cortes still finds the coins you are looking for with less effort on your part. It also weighs a little less than the Ace 350 and that makes a big difference when you plan to hunt for several hours.
Because the Tesoro Cortes can easily be used in any type of soil, it wins points from both beginners and experienced hunters. It is a full function metal detector at a great price of about $700 and simple to use.
Best Metal Detector for Diving
For anyone who wants to scuba dive and search for treasures, you will need a metal detector specifically designed to be fully-water proof and submersible. The award for best metal detector for diving for 2015 is the Garrett Sea Hunter MK-II.
Submersible to 200'
Water proof head phones
Pulse induction technology
Microprocessor Operation System
The JW Fisher Pulse 8X is another detector for diving. It is a great machine, too, but it is nearly three times the price of the Sea Hunter and doesn't have any extra features to justify the price. Both models have audio and visual indicators when you find a treasure and each is loud enough to be heard easily. The Pulse 8X does have a negative buoyancy in the water so you won't have to worry about it floating away as you dig, but this is hardly important enough to charge so much for it.
Best Children's Metal Detector
For the price of a toy, you can purchase the winner of the best children's metal detector for 2015. The winner is the Bounty Hunter BHJS Junior. At a price of about $40, your child can have tons of fun and you won't have to worry about them roaming around with an expensive gadget.
To choose the best children's detector, several factors were considered: price, size, and ease of use. This model scored the highest in each area and features:
Child-size and lightweight
Detects coins up to 5" deep
Larger objects are found up to 3' deep
Turn on and go
Target meter signal increases as object gets closer
There are other metal detectors who are marketed as "for children" but they are not truly child-size and as lightweight as the Junior. They are metal detectors that are easy to use and maybe have adjustable handles, but are still not small enough for a little child. Many adults do use the Junior, but for a quality metal detector for your child, this is the model you need.
Best All Around Metal Detector
When it was time to choose the best all-around metal detector for the year, we thought about several things. First, the price had to be one that most people could afford. It had to be easy to use and lightweight. The detector had to be one that could be used anywhere the user wanted to hunt (though we did not consider diving as a necessity). It also had to be a detector that searches for any type of metal.
The model chosen as this year's best metal detector is the Bounty Hunter Gold Digger. It can be used near water, in the backyard and in many types of ground. Best of all, the price is only around $60 so anyone who just wants to try using a metal detector before buying a very expensive one will jump at the price.
Here are a few key things that this particular detector does very well:
Will find relics, gold and coins
Finds coins up to 6" deep
Larger objects about to 2' deep
Automatic tuning
Automatic ground balance
Coil is water proof – it is not submersible
With all of these features and the ability to turn it on and go search, there could be no other choice for best all around metal detector. The very reasonable price attracts beginners who aren't sure detecting is for them and also allows seasoned hunters to have a great little back-up they can keep in their trunk for unexpected times to search.
Because so many great metal detectors were designed last year, few have been offered this year. Many of the award winners are from manufacturers that care about the consumer and who will stand behind their product should there be a problem. This was a big reason each of our winners was chosen – not only for the features we love at a price we can afford, but to support a company who supports its customers.
For more great metal detecting reviews, be sure to bookmark Discover Detecting!
You Might Also Enjoy Reading: