Metal Detecting in New York – Permits, Laws, Where to Detect
New York is a great state for metal detectorists. Over the past 20 or so years, metal detectorists have found items such as Native American artifacts, European relics, Dutch relics, and items from Revolutionary soldiers. Aside from these older artifacts, New York receives millions of visitors annually, and has a population of 20 million people. 
This means many areas will have a lot of newer items for you to find with your metal detector. Be sure to follow all laws, regulations, and permit requirements when Metal Detecting in New York.
Metal Detecting Laws in New York
As with all states in the US, New York metal detectorists are regulated by the Archaeological Resources Protection Act. This Act tries to preserve items of historical and cultural significance from damage or loss.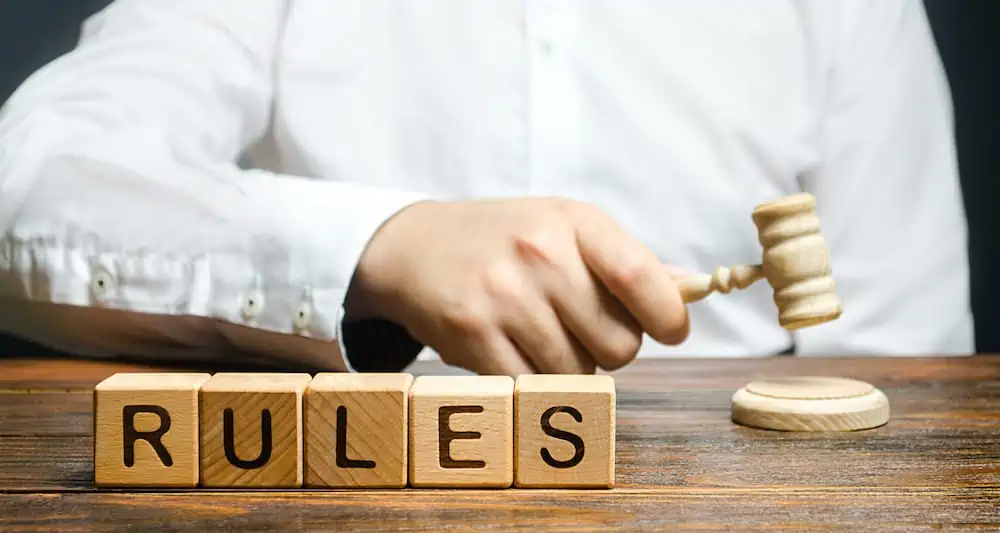 Under this Act, no one may remove any man-made object from public ground that is over 100 years old. If you plan to metal detect on private property, this Act does not apply. You must, however, receive written permission from the landowner before you metal detect. Oral permission is acceptable, but written permission keeps you safer.
If you would like to metal detect in New York State Parks, you can do so with the proper permit. You can typically obtain these permits from the Parks, Recreation, and Historic Preservation Office. You may have to contact the park manager or ranger directly to receive the proper permits. 
While New York is not known for its gold production, there have been instances of people finding gold or silver in New York soil. However, if you do find gold or silver in New York, it is automatically property of the state. Even those with mining or prospecting claims, and nuggets found on private property are considered property of the state. As such, there is not much point in prospecting for ore in New York State. 
Metal Detecting Permit in New York
So, are you going to need a metal detecting permit in NYC? That's the question, isn't it?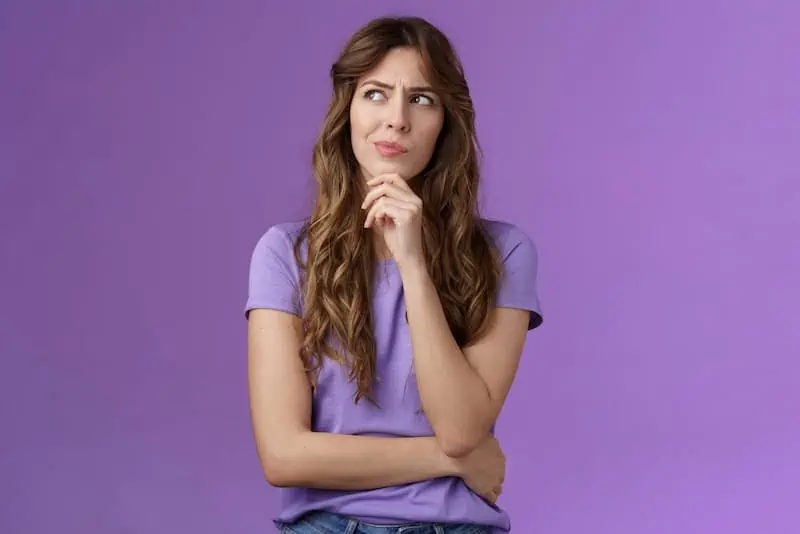 Per the New York City Department of Parks and Recreation, metal detecting in New York City parks can be done but is restricted to open areas. You must apply for a permit with a copy of your photo ID showing your current address. If your permit is lost, you should file a police report, which will take the place of your old permit when you reapply for a permit the following year. 
On top of obtaining a permit, you must also report any significant object to the Urban Park Service within 48 hours of discovery. Any identifiable property found by a metal detectorists must be turned over to the Parks department, who then in turn deliver the items to the New York Police Department local precinct while the property owner is located. 
If they cannot be located, the item will be returned to the finder. You must only use hand tools that can be operated by one hand when digging for targets. Trash must be removed if found. 
You must not dig within 25 feet or drip line of trees, and you may not dig in athletics fields, manicured lawn areas, freshly seeded lawns, monuments, tracks, golf courses, flower beds, gardens, woodlands, native vegetation areas, monuments, or any other area where signage indicates restriction. 
Remember: do your research before Metal Detecting in New York. You do not want to be caught detecting in restricted areas!
Metal Detecting on New York Beaches
Metal detecting can indeed be done on some New York state beaches.
Here are a few of them.
Bronx 
Orchard Beach
Brooklyn 
Brighton Beach: No metal detecting under the boardwalk from the beach and street sides.
Coney Island: No metal detecting under the boardwalk from beach and street sides and no metal detecting during beach season.
Manhattan Beach Park: No metal detecting allowed during beach season.
Queens
Rockaway Beach: Only allowed on sandy areas.
Staten Island
Cedar Grove Beach: No metal detecting on sand dunes or raised berms.
Crescent Beach Park: No metal detecting on sand dunes or raised berms.
Fox Beach: No metal detecting on sand dunes or raised berms.
New Dorp Beach: No metal detecting on sand dunes or raised berms.
South and Midland Beaches: No metal detecting on sand dunes or raised berms.
Wolfe's Pond Beach: Metal detecting allowed only in the swimming area. 
Metal Detecting in Western New York
Erie County Parks, Recreation, and Forestry does not allow metal detecting on their properties. Allegany County allows metal detecting in their state parks, such as the Allegany State Park, with a permit. State parks in Niagara County will also require a permit to metal detect. 
There are 18 state parks in the Niagara region, so you will have no shortage of areas to metal detect! In Cattaraugus County, you may metal detect in Conewango Swamp Wildlife Management Area, with a permit. Basically, anywhere you would like to metal detect on New York state lands, you will need to apply for a permit. Always contact the park managers prior to metal detecting. 
Best Locations to Metal Detect in New York
Taconic State Park
Taconic State Park crosses Dutchess and Columbia counties. This huge state park is over 14,000 acres and provides ample metal detecting opportunities. Copake Falls is a fantastic spot to detect within the park. 
This area has yielded Native American artifacts, coins, and jewelry. There are cabins and campgrounds in the area, which make for more great locations to metal detect. Some of my best finds have come from campground locations. 
North Brother Island
This island is a quick trip from the Bronx. It is just 20 acres but is one of New York state's most infamous locations. During the 19th and 20th centuries, it was home to the Riverside Hospital, a quarantine site for communicable diseases. It housed the now famous Typhoid Mary until she passed away in 1938. 
The island is now abandoned and has become a popular spot for urban explorers and ghost hunters. Relics from the hospital's operation can be found on the island, as well as items dropped by visitors.
Bear Mountain State Park
Bear Mountain is in Rockland and Orange Counties. It lies on the western bank of the Hudson River and is a great place for metal detecting. Metal detectorists can find fishing tools, jewelry, coins, Revolutionary War relics, and Native American artifacts in Bear Mountain State Park. Within the park is a location called Doodletown. 
This is a ghost town that has been taken over by the park. This town was first settled in the 1700s and remained a hub of education, business, and culture until the 1900s. Many residents left during World War II, and never returned. The town was abandoned in the early 2000s. This area could yield Revolutionary War relics and World War II relics, along with relics from the townspeople's day to day lives. 
Bayville Beach
A charming fishing village in Oyster Bay, Bayville is often called New York's best kept secret. Metal detectorists have found many lost pieces of jewelry on the beach, as well as other relics. The town does not attract a lot of tourism, so you have a higher chance of finding older artifacts here. 
Metal Detecting Clubs in New York
New York, like all states, has many metal detecting clubs. Here is a list of some clubs in New York:
Lond Island Treasure Hunters Club
Southern Tier Metal Detectors Club
Empire State Metal Detector Association
New York Research and Recovery Club
Civil War metal Detecting
Niagara Frontier Relic Hunters Association
Atlantic Treasure Club
Putnam/Winchester Metal Detectorists And Archaeological Society
Western New York Gold Prospecting
There are many reasons to join a metal detecting club. If you are new to the hobby, you can gain some invaluable tips from members of metal detecting clubs. Many of these detectorists have been detecting for decades and have a wealth of knowledge. Members can help you identify your finds if you are unsure what they are. You can gain insights on where to metal detect, the laws, permit requirements, and general metal detecting tips from these detectorists. 
Conclusion
Overall, New York is a great state for metal detecting. It has a long history of Native American occupation, as well as European settlers. Most areas of the state will require you to obtain a metal detecting permit.
Always contact the park managers or park rangers if you wish to metal detect in any park in New York. You can contact your local city hall to get information about metal detecting within New York cities.
Always make sure you know the laws and rules and have the proper permit. You can get into a whole lot of trouble otherwise. If you are caught metal detecting in restricted areas or without a permit, you can have your equipment and finds confiscated, and could even serve jail time. It simply is not worth it! 
You will have good luck detecting on New York's beaches. There are numerous beaches, and many are popular with locals and tourists. This means you will have a higher chance to find dropped items.
Many beaches restrict metal detecting activities to the off-season. This is good because the beach will be less crowded, and you will have more room to detect. You can also metal detect in New York's ghost towns, if you seek the proper permissions. Most are located on private property, so you will need to find the owner and receive written permission. 
Good luck and have fun while metal detecting in New York!
FAQ