Metal Detecting in Arkansas: Laws, Permits, and Finds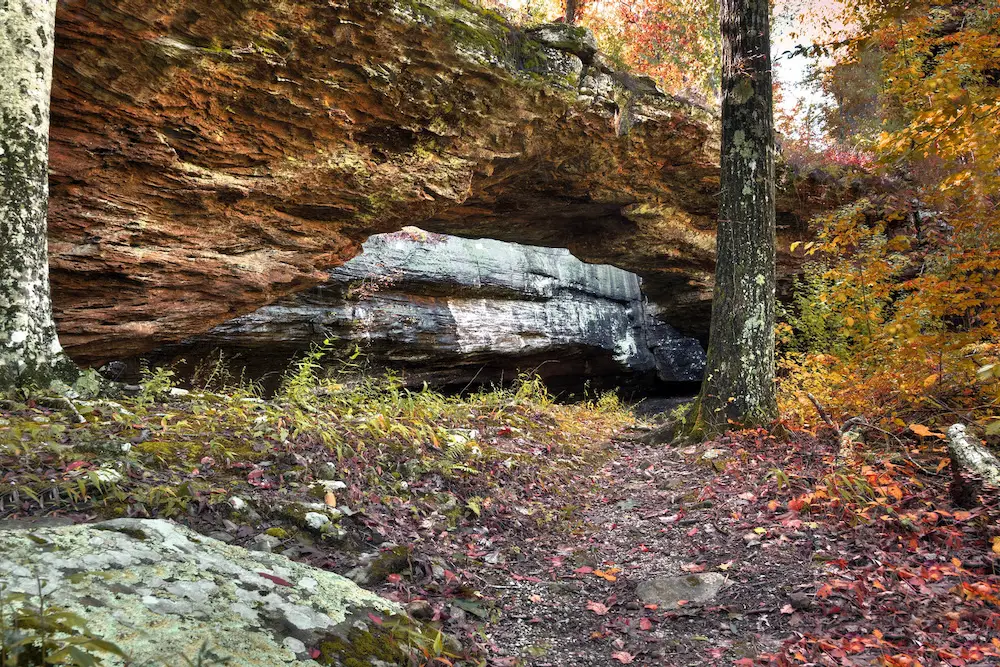 Arkansas is a great state for metal detecting. The state is geographically diverse, with mountains, forests, rivers, prairies, and lakes. The state also has a long history. The Caddo, Quapaw, and Osage Native American Tribes inhabited Arkansas, and coexisted with European settlers who arrived in the 1500s. 
You may even find items from the Revolutionary War, Civil War, and prohibition. There is no shortage of artifacts to find when metal detecting in Arkansas. 
Metal Detecting Laws in Arkansas
As with all states in the US, Arkansas is bound by the Archaeological Resources Protection Act. This Act is a federal level law that prohibits the removal of any man-made object over 100 years old from public, state, or federal lands. This Act's purpose is to protect the country's culture and heritage by protecting artifacts from damage or loss. If you find any such item, it should be reported to the proper authorities immediately.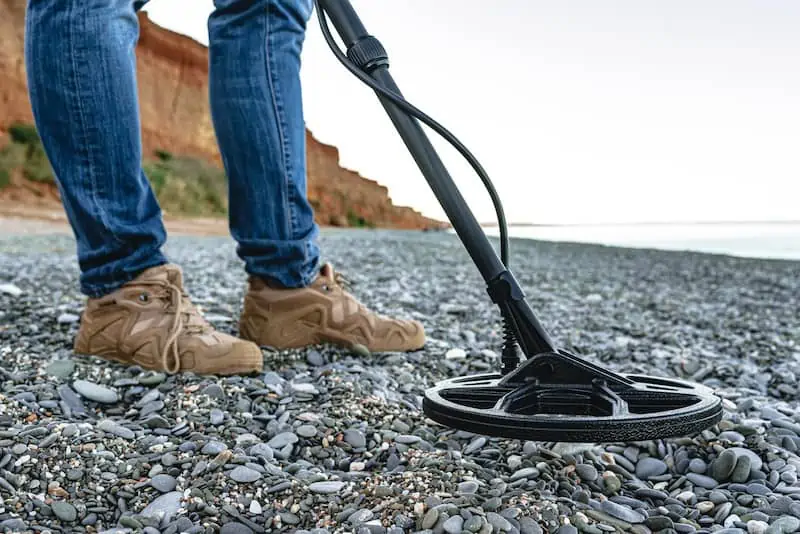 Keep in mind the regulations that apply to state, federal, and public lands do not apply to private lands. If you wish to metal detect on private property, you must first obtain written permission from the landowner. Written permission keeps you safe from legal recourse much better than oral permission. Ensure you and the landowner decide together what will happen to the items you uncover. 
Will you keep them or will the landowner? Of will you split them? This should all be decided and put in writing before you detect. If the property is your own, get out there and uncover some history! There is no need to worry about the federal level laws when the property is your own. 
Some State Parks in Arkansas allow metal detecting, but only on the public swim beaches. Metal detecting is allowed at the following swim beaches in State Parks:
Crowley's Ridge
Lake Catherine
Lake Ouachita
Daisy
Lake Charles
Village Creek
DeGray Lake Resort
Lake Dardanelle
Woolly Hollow
There are other rules specific to State Parks in Arkansas. Metal detecting may be don from the day after Labor Day through the weekend before Memorial Day, any day of the week, from 8 AM to 5 PM. Metal detectorists must complete a registration form and keep it on their person while metal detecting. Digging implements and hole sizes are regulated. Historical or archaeologically important finds may not be removed, and park staff should be immediately notified. 
If an item of value is found within the park, there must be a 30-day period where the original owner is attempted to be found per Arkansas Lost and Found Laws. This excludes coins currently in circulation. A found property report must be filled out before leaving the park. After 30 days, the property ownership reverts to the detectorist who found the item. 
Digging implements in Arkansas State Parks are regulated to screwdrivers, ice picks, and probes not exceeding 2 inches in width, and sand scoops not exceeding 6 inches in width and 8 inches in length. All holes dug must be 6 inches or less, and all holes must be refilled properly and immediately. All trash should be disposed of in the proper receptacle. 
Metal Detecting Finds in Arkansas
A metal detectorist named Nick Brainard found several Civil War relics while metal detecting in Arkansas with his Minelab Equinox 800. He has uncovered a Model 1816 bayonet marked "Confederate," which a rarely issued item, near Little Rock. He also found an 1838 capped bust half dollar on a skirmish site in southern Arkansas, and 4 Arkansas Hog .69 caliber French Mangeot bullets, and a US army belt buckle. 
Arkansas detectorist Kip Davis has found many treasures while detecting in Arkansas. One of his favorite discoveries is a 14-karat gold ring with a 22-karat gold coin embedded in it. He also found a transit token from Mobile, Alabama, and a name badge from Hot Springs inscribed "Hot Springs Bathes the World." He has also found numerous Native American artifacts while metal detecting in Arkansas. 
Detectorists Jonathon Hopper and David Bernard have been metal detecting in Arkansas for years. They each have vast collections of relics from Arkansas' past. One area they like to hunt is the valley near Prairie Grove Battlefield State Park. This was the site of a Civil War battle. 
Bernard has found Civil War bullets, artillery shrapnel, belt buckles, and a dime from 1849. He has also found coins from 1840 and 1913, including a 1 cent piece found in Fort Smith. Hopper has found numerous bullets, belt buckles, buttons from soldiers' jackets, and a bayonet, all dating from between 1861 and 1864.
Metal Detecting Clubs in Arkansas
Metal detecting clubs are commonly found in most states in the country. These have several benefits for members. You get to meet other metal detectorists and you can discuss the hobby with each other. You can get new knowledge about other types and brands of metal detectors.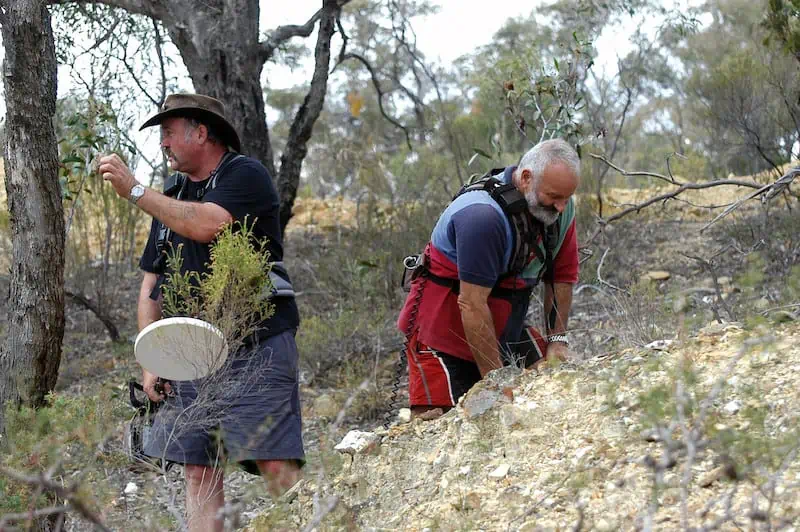 You can get help identifying your finds. You can get tips and tricks for metal detecting to improve your hunts. Some clubs have activities where they go out as a group and participate in hunts. These are all great ways for you to grow as a metal detectorist, and even have the chance to help newcomers to the hobby with their hunts. 
Some metal detecting clubs in Arkansas are:
Tri-States Historical Recovery Club in Genoa
Arkansas Treasure Hunters in Ward
Central Arkansas Treasure Seekers in Hot Springs
Arkoma Coin and Relic Club in Siloam Springs
GPAA Fayetteville in Fayetteville 
GPAA Texarkana in Texarkana
Metal Detecting Sites in Arkansas
There are many wonderful places to metal detect in Arkansas. Ghost towns, state parks, city parks, mountains, and beaches are all fantastic choices for finding lost items and relics. 
Here are some of the best places to metal detect in Arkansas:
Monte Ne is a ghost town in the Ozark Mountains. Monte Ne is a younger ghost town than many in the state. It was established in the 1930s and the town's founder was hoping to promote the town as a health resort. The elite clientele, whom the city was hoping to attract, were not interested in the newly founded health resort, and the town floundered. It was soon abandoned and was flooded by Beaver Lake in the 1960s. Much of the town is inaccessible due to flooding but there are some buildings that are still accessible. 
The area around Fort Smith is an excellent choice for metal detectorists. It was a former encampment during the Civil War and held nearly 65,000 troops. The Massard Prairie area is still largely undeveloped and a great place to start. 
Crowley's Ridge State Park
Crowley's Ridge is one of the state parks in the state that allow metal detecting on the beach areas. The park does require an entrance fee, but it is worth it to detect along the beach. The lake stretches 31 miles and has 2 different beaches to metal detect. 
Lake Charles State Park features a 700-acre lake with many beaches to detect. It is located in Powhatan and is one of the biggest state parks that allow metal detecting. Beaches are always a wonderful place to metal detect as people constantly drop items while they are recreating. 
Wells Lake is located near For Chaffee and is a fantastic option for metal detecting. You have the potential to find some historical relics in this area. The nearby Fort served as a prisoner of war and refugee camp during World War II, so you may find some great historical treasures here.
Metal Detecting Permit in Arkansas
If you would like to metal detect in one of Arkansas' State Parks, you will need a permit. As mentioned above, you may only metal detect in one of 9 state parks, and you must restrict your metal detecting activities to the beach areas. You may metal detect from the day after Labor Day though the weekend before Memorial Day, any day of the week, between 8 AM and 5 PM.
The permit is more of a registration form and can be found here. It must be always kept on your person while metal detecting. You must also register at the park visitor's center each time you wish to metal detect and fill out a new registration form. 
Conclusion
Arkansas is a great state to metal detect. You have a good chance of finding Native American artifacts, historical artifacts from past wars, and newer items people have dropped like jewelry and coins. Always keep in mind that any item you find on public, state, or federal lands in Arkansas that is man-made and over 100 years old may not be removed.
Theses items are protected by the Archaeological Resources Protection Act. Violators of this Act can have their finds and metal detecting equipment confiscated, can be fined, and could even face jail time. 
Always ensure you check in with the local authorities when metal detecting to ensure you are within the law. Most cities and counties will have their own regulations per metal detecting, so you should ensure you follow all the rules. Laws are ever changing, and it pays to be certain you are detecting in the proper areas. This will keep you safe and avoid any charges.
Do a little research prior to heading out so you can fully enjoy your time metal detecting in Arkansas! Be sure to enjoy the natural beauty that is so abundant in Arkansas! Stop by some of the State Parks and enjoy the ever-changing scenery. 
FAQ