Buyer Guide: Gold Metal Detectors Under $1,000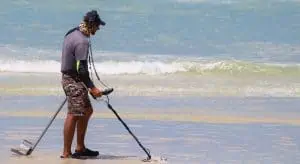 You wouldn't buy your spouse-to-be an engagement ring solely based on what is the cheapest option. An engagement ring is a long-term commitment. Likewise, people who are serious about metal detecting, especially those interested in finding gold, need to look for a detector that meets all their needs, and they need to think long term.
They should concentrate less on the price and more on the quality. It's almost like choosing a spouse –- your metal detector will be a long-term partner that you depend on, so you need to figure out all the qualities you want and weigh your options before making your final choice. 
It may sting a little when you pay the bill for your new detector because quality doesn't come cheap, but over time, if properly used, it should earn you all that money back and more.
Therefore, in this article, we're going to help you determine what gold-seeking metal detector under $1,000 is best worth your hard earned money.  By the end, you should hopefully have a much better idea of which detector fits both your needs and budget.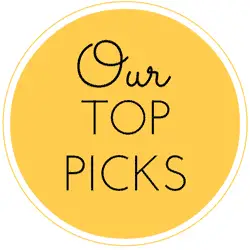 Before we get started, please take a look below at our interactive table which displays some of the metal detectors we will be discussing in-depth in today's article:
Going for the gold
There's nothing like seeing that first flash of gold when you're metal detecting. That glimmer is unmistakable and gets your heart pounding like no other find. Even if you love seeing silver, gold is always just a tad more exciting.
If you're looking for a metal detector that's great at finding gold, you're in luck. There's some amazing options out there for you under $1,000. But unlike normal relic or coin hunting, machines that excel at finding gold are a little harder to find –- particularly if you're looking for small bits of gold, like gold flakes or tiny gold nuggets.
That kind of detecting requires a powerful unit, often pulse induction machines or very low frequency machines that run at a greater kilohertz level.
Now, it's time for me to blind you with science. The kilohertz number is a fancy way of saying how many very low frequency radio waves are being transmitted and received per second by the machine. An overall multi-purpose machine usually ranges up to 15kHz or a little higher. Machines that are designed for gold prospecting go higher than that.
If you're looking for buried treasure, you'll have to look deep and you'll need a quality machine for that.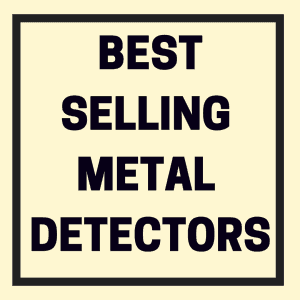 Before moving forward to our favorite gold detectors under $1,000, please take a look at some of the best selling metal detectors currently on sale at Amazon:
And now, let's begin discussing five mid-range good metal detectors for gold that fill the bill.  Let's begin with the Tesoro Lobo SuperTRAQ.
You'll pay about $700 for a Tesoro Lobo SuperTRAQ, and if you like supporting the U.S. economy, you'll be pleased to know this unit is made in America and has a lot of fans in the detectorist world.
Great for gold prospecting, the Lobo comes with a hefty 10-inch elliptical widescan coil, which allows for deep searches. The 8 AA batteries you'll need to operate this unit will give you approximately 20 to 30 hours of search time. It has an operating frequency of 17.8 kilohertz.
With its powerful discrimination ability and automatic ground tracking, you'll be able to filter out some of the items you don't want and concentrate on the ones you've been dreaming about discovering. It is similar in both price and performance to a Fisher Gold Bug Pro.
Detectorists who like a display screen to take visual cues from will be disappointed there's no screen on this unit.
Great at gold prospecting, the Fisher Gemini 3 will set you back just over $700. It's comparable to the Discovery TF 900. The Gemini is a first-rate machine and here's why:
The really exciting part about this machine is the depths it can reach. If ground mineralization isn't interfering and the buried object is large enough, like a car, the Gemini 3 can locate items up to 20 feet underground.
It can be used for general detecting because it will find all metals, not just gold.
You might think there's been a shipping error when you take this unit out of the box. You'll be looking for a standard circular coil, but there isn't one. This is a two-box metal detector. Consider your mind blown –- I know mine was when I first saw it.
It has a five-year warranty for people who are worried about paying that much money.
Its four-mode operation includes inductive trace, conductive trace, wide-scan inductive trace and narrow scan inductive trace.
The primary drawback is that this machine is better at finding bigger pieces of gold than smaller ones. Trying to locate a single coin is difficult because this machine prefers bigger targets. Plus, get ready for a workout. This machine is not light, weighing in at a hefty five pounds.
Similar in function and price to a Garrett AT Pro, the Garrett AT Gold uses 18 kHz, compared to the Pro's 15kHz, which helps it find lower conductivity targets like gold. It has digital target identification and ground balancing. With the target identification, a number is given for each hit you have. The lower the number, the more likely it is to be iron. The more valuable metals, like gold, silver and bronze, should register higher numbers.
It will cost about $700 and is waterproof up to 10 feet. Beaches are ideal spots to find old gold coins from shipwrecks, so a metal detector that can go in the water is highly desirable when you're searching for gold. The big drawback to Garrett AT Gold is that the machine works best in fresh water, not salt water.
This unit is fairly user friendly -– it does allow you to start detecting with one press of the button because you can use the factory settings to get started.
Nokta FORS Gold
If you're looking for a machine that compares to the Garrett AT Gold in price and features, Nokta FORS Gold may be the unit you're after. It will also run about $700 and it has five different audio frequency tones.
It picks up on the smallest of gold nuggets and can reduce the number of false positive signals in mineralized soil. The Nokta FORS Gold unit is a little heavier than some others, weighing in at almost four pounds.
It offers numeric target identification and has an operating frequency of 15 kilohertz, which is lower than the 18 kilohertz for the Garrett AT Gold. Unlike the AT Gold, this unit isn't fully waterproof – only the coil is.
Minelab Eureka Gold
I would love this machine just for the name alone. At some point, I think all detectorists have made their best find to date and felt like yelling at the top of their lungs, "Eureka! I've found it!" But even without the cool name, this is one sweet machine.
The most expensive machine on this list, the Minelab Eureka Gold costs just under $1,000. In my broke college days, I owned cars that I bought for less than this metal detector would set me back.
Here's what makes the Eureka Gold worth more than my first car –- it operates with triple frequency technology. It offers 6.4 kilohertz, so the machine can read deep targets, 20 kilohertz for relic, coin and other general detecting purposes, and an astounding 60 kilohertz which will help you find tiny gold nuggets.
If you've ever used a White's Gold Master GMT, the Eureka Gold compares to that, although the Eureka is a little more expensive and heavier, weighing in at about five pounds.
The Eureka comes with a rechargeable battery system and superior discrimination, too.
There's two things this unit doesn't offer even with its higher price tag –- the full machine isn't waterproof and there's no display screen.
Who's the Winner?
All these machines are high-quality units and ultimately worth the price you'll pay for them.
If you've scored a treasure map from someone that shows where there are chests of gold left behind by pirates, you should buy the Fisher Gemini 3. Before you do that, you should give me a call and offer to split anything we find 50-50.
If you don't have a lead on a great gold treasure cache, then you shouldn't choose the Gemini 3 as your first pick off this list. It just doesn't work as well for smaller individual targets, and that's mainly what a detectorist finds.
Minelab Eureka Gold is a tempting pick, but ultimately it doesn't win as my favorite for two reasons –- it is hundreds of dollars more than other capable machines on this list and it is a heavier machine. An extra one or two pounds may not seem like much, but when you are out detecting for hours on end, it can be the difference between having a sore arm for the next few days or being ready to go back out for a hunt the very next day.
The Tesoro Lobo SuperTRAQ is a great machine, but its lack of a display screen bumps it out of contention for my number one pick. Some detectorists don't mind their unit not having a screen—some even prefer machines without them. I'm not one of those detectorists. I like my visual cues.
That means the two remaining picks are the Nokta FORS Gold and the Garrett AT Gold. It's not even a competition between these machines. I would buy the AT Gold over the Nokta every single time.
Why spend the same amount of money on the Nokta FORS Gold unit when you can get the Garrett AT Gold machine? The AT is fully waterproof and has a more powerful operating frequency.
In addition to the AT Gold being the superior machine, it's also lighter by almost a pound. A lighter machine makes for a more enjoyable experience when you are metal detecting for gold.
You know what else makes for an enjoyable experience?  Finding some gold. Now order your machine and get out there and do it!
If you enjoyed this article, we encourage you to "like" our brand new Facebook page!
You Also Might Like These Articles: