Guide to Deep Search Metal Detecting: Best Detectors, Tools & Tips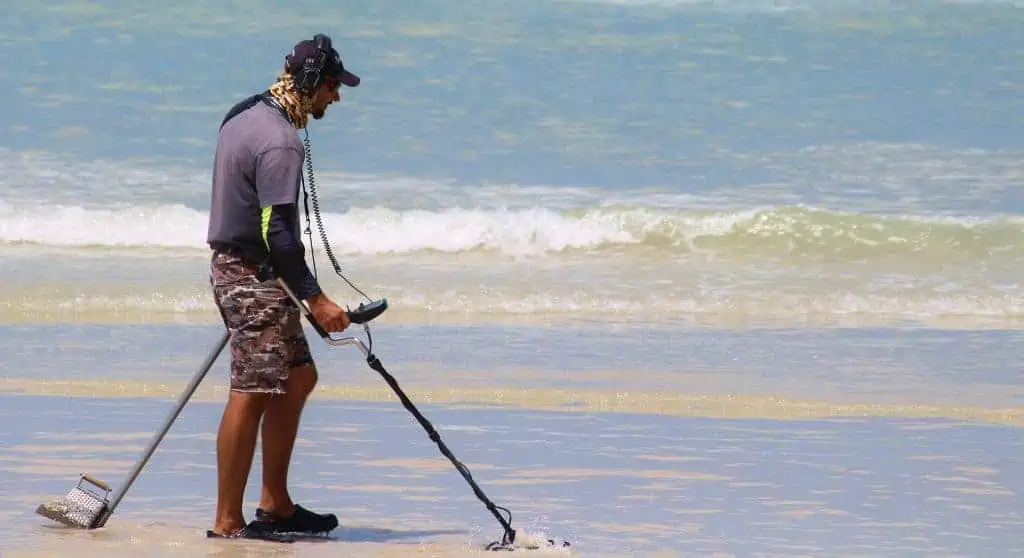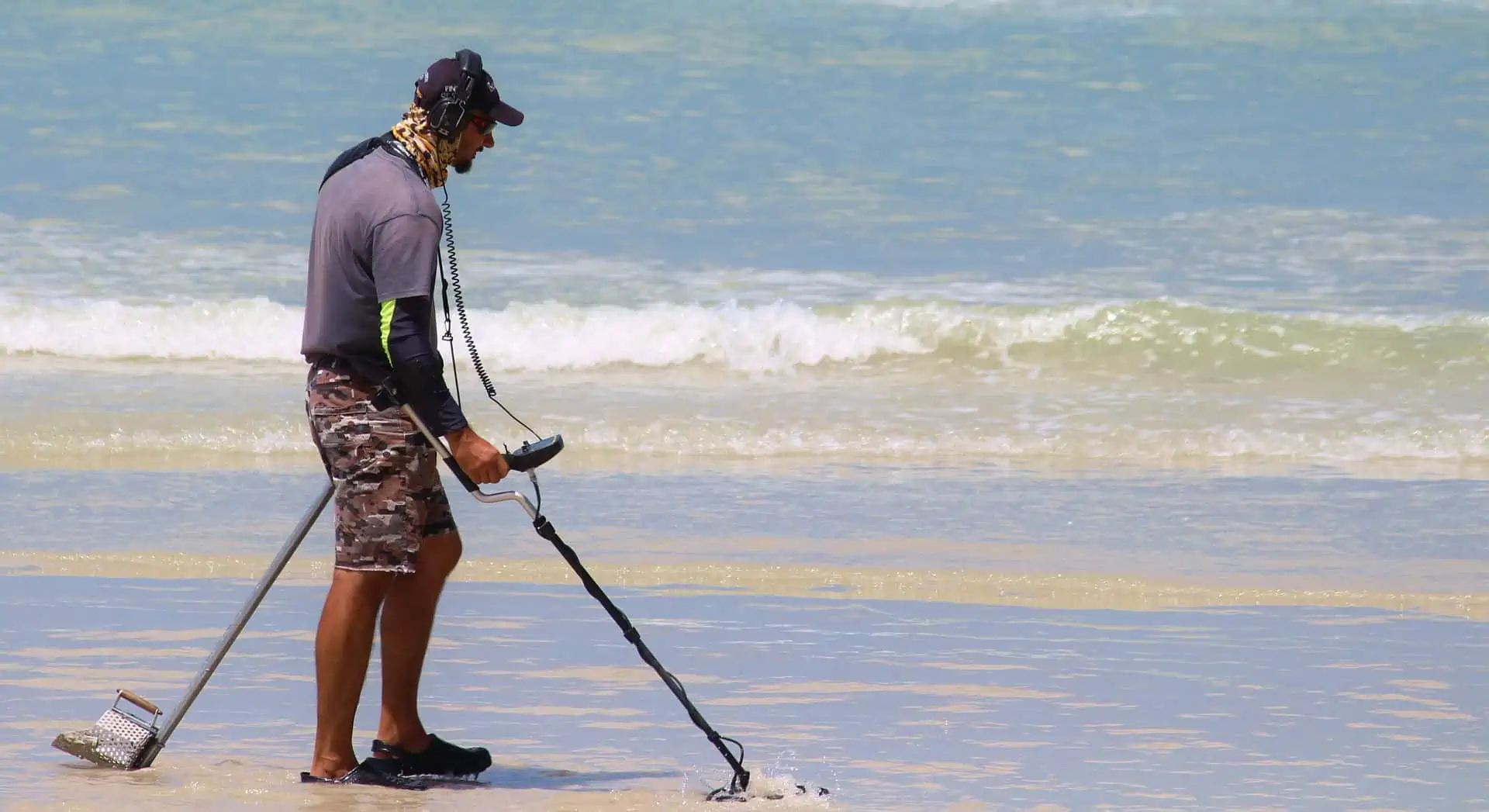 Sometimes metal detecting is quick and easy. You just pluck out coin after coin at an easy depth of 4 inches within the soil, right?
But other times, you need to go deep to get to the good stuff.   
And that's exactly what we're going to discuss today, as we're going to teach you everything you need to know about deep search metal detecting, including the best detectors you can buy, the right tools you need, and excellent tips you can use.
Below, please take a look at some of the best metal detecting machines for deep search treasure hunting (many of which will be discussed in detail later in this article):
How deep can you go?
If you're using an 8-inch search coil on your metal detector, under perfect conditions you should be able to find small targets like coins and rings at 8 inches and possibly up to 10 inches. But several variables influence how deep you can go.
Some of the biggest factors include:
The size of the object: The bigger the object is, the deeper your detector will find it. Take the Bounty Hunter Pioneer 505, for instance. It can find coins at a depth of 9 inches, but it can find large objects at 4 feet.
The soil composition: When you're hunting in mineralized soil, you can get a lot of false signals and less depth.
Size matters: The larger the coil on your metal detector, the deeper you can go. You can buy bigger coils to put on your detector that can increase the depth range.
Which detector you choose: All metal detectors are not created equal. They're kind of like cars – there's basic models, middle-of-the-road options, and luxury machines with all the bells and whistles. It all boils down to what you are looking for and what you are willing to spend.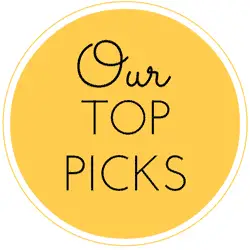 Below, please take a look at some of the best selling metal detectors currently available on Amazon:
Equipment you'll need
Let's begin with some good quality gloves.
Gloves:
Sometimes I don't wear gloves, sometimes I do. I've been cut, scraped and pricked pulling junk metal out of the ground and had momentary panic attacks wondering if I would get tetanus from it.
Luckily, I haven't yet.
Even if I don't plan to wear them, I do have them in a bag in my car, and if I start running across a lot of junk metal or old tools, I bite the bullet and put them on. In theory, you should wear them, but trying to pick a coin or a ring out of the dirt while wearing bulky gloves is awkward.
Heavy duty shovel, trowel and knife:
You'll need more than just a dinky gardening trowel you bought for a dollar at the local store, especially if you plan on digging deep. I always keep a full-size shovel and an assortment of digging trowels and treasure hunting knives in my vehicle. The knives help you quickly and neatly cut a plug of dirt and when you are finished you can place the plug right back into the hole.
People won't even be able to tell where you've dug, which is great if someone graciously lets you search their yard. You don't want to leave it looking like a war zone.
Pouch:
You should have something you can put all your treasure in. Personally, I like to wear my pouches. It's just one less thing I need to keep track of during my hunt.
Be prepared to break a sweat
I've been in holes so deep when I've done outhouse digs, people have jokingly asked me if I was digging to China.
Digging deep can be a lot of fun, especially if you find something great. A word of caution though — digging deep is hard work. In addition to the jokesters who asked me if I was digging to China, there were also those who asked me whose grave I was digging.
And let me tell you, I always felt like I was digging my own.
It was hard, and the worst part for me was once the excitement was over, guess who had an asteroid-sized crater to fill in?
But if you really enjoy digging and are feeling lucky, go for it. But before you grab your detector and shovel, there's some things you should know.
Five great machines for deep hunts
For a top-of-the-line high-end metal detector, you will spend thousands of dollars. There's detectors out there that are worth more than my car. Unless you plan on using that deep hole you're going to dig as a place to hang your hat, you'll probably want to pay your mortgage instead of spending that money on a metal detector, especially if you're a beginner.
In the interest of affordability, I've selected five machines that are great at finding deep targets that won't cause a serious case of sticker shock. There are machines on the market that will go deeper than these, but the ones on this list do an incredible job with depth and accuracy and won't make you take out a second mortgage on your house. Here's my top five picks:
With an 11-inch search coil, this is a versatile machine that delivers great depth and is lightweight enough, at 3 pounds, to comfortably take on long hunts. The large display screen boldly spells out all the information you need to know about your find – target identification, depth and more.It boasts a double-filter discrimination mode to help cut down on the amount of trash you dig.
The Fisher F75 has received great reviews from experts in the field and you can also find several instructional videos showing how to operate this model. The price tag is in the range of $600.
The one drawback is this: If you're a beginner who is easily confused by electronics, you may want to start with something more basic. But if you don't mind some trial and error runs and a bit of a learning curve, this is a good pick for the money.
This is one sweet machine, but it doesn't come cheap – the price is approximately $1,600. This one employs some serious technology, like ground setting options for neutral and difficult conditions that allow hunters to succeed even in the most challenging of circumstances.
The trash density settings are invaluable when you are hunting in areas that you know have a lot of trash and junk metal. Instead of avoiding those areas because you're tired of wasting your time, with this setting you can happily cut down on those digs that result in nothing but bottle caps and frustration.
Its 11-inch waterproof coil can find deep targets and it has spot-on pinpointing ability. I've never heard about someone upgrading to the E-TRAC and being sorry about it. Even a hardcore White's customer was impressed with his upgrade to an E-TRAC.
This is another machine that retails around the $600 mark. It offers a lot of power for that price tag. Coins at 10 inches? That's doable with the AT Pro. It can find deep targets, and that deep target won't be your wallet.For the money, this is a great machine.But here's one of my favorite features about this all-terrain machine – it's waterproof up to 10 feet. Let that sink in for a moment – you could potentially drown while using this machine, that's how deep you can take it in the water. That's an incredible find for a machine at this price. I believe this is one of the best metal detectors for the money.
And the appearance is also a perk – the screen doesn't look like your grandfather's old metal detector. There's no dials here, just easy-to-operate buttons and an easy-to-read screen. The Garrett AT offers a number of other features, too. This is my dream machine, the one I'll excitedly order when my better half tells me they think I should upgrade my equipment.
I'm not holding my breath for that one though.
At under $300, this machine is a real bargain for what it delivers. It's a great choice for beginners who want to rip it out of the box, go outside and immediately start finding some targets.Just don't forget the batteries.After the hunt, when you've calmed down, you can tinker with the settings if you want. This is a user-friendly machine and requires little work on the owner's part.
Its automatic ground balancing adjusts for ground conditions so you don't have to learn how to do that. It has a 9.5 inch coil and I've heard of it picking up coins at 8 to 10 inches. It's also a lightweight option, at 2.8 pounds, so you can hunt happily all day and still lift your arm the next morning.
Bounty Hunter Pioneer 505:
Are there better machines out there when it comes to searching for deep targets? Absolutely. This one doesn't have nearly as many of the features that put the other machines on this list.It is a fairly basic machine.But there are four things about it that makes me include it on this list. One is the price point. You can get this budget-friendly machine for under $200.
The second reason I've included this is because of its durability. I've used this machine extensively. It has held up well, and it has found some great stuff. I've worked with two Bounty Hunter machines in the years I've been detecting and I've found coins, jewelry, Civil War bullets, knives and so much more. What I've found, if I had opted to sell those items, would have paid for this machine many times over.
The third reason this machine makes the list is because it's extremely easy to figure out – you won't be up all night fiddling with settings and reading manuals.
And finally, this machine is lightweight and comfortable. I have the upper body strength of a T-Rex and even I can lug the Pioneer 505 around all day. And it doesn't even feel like work—I forget I'm carrying anything.
Bounty Hunter detectors don't usually get much love from hard-core hunters, but I think they're wrong. For the money, I think the Pioneer 505 is a bargain. It's a great machine for beginners to cut their teeth on.
Conclusion
The most exciting part about metal detecting is that, to put it plainly, you simply never know what you might find on any given day. And the machines I've discussed today will pick up all kinds of metals, like gold, silver, iron, nickel, brass, aluminum, lead, tin and copper.
Under the right conditions, they all should find small targets at a depth of 8 inches. And the pricier, more sophisticated machines will go several inches beyond that.
You'll be surprised to see what lurks just below the surface of the ground you walk over every day.
If you enjoyed this article, please "like us" on our new Facebook page!
You Also Might Like Reading: