7 Metal Detectors for Gold That'll Help You Find Amazing Gems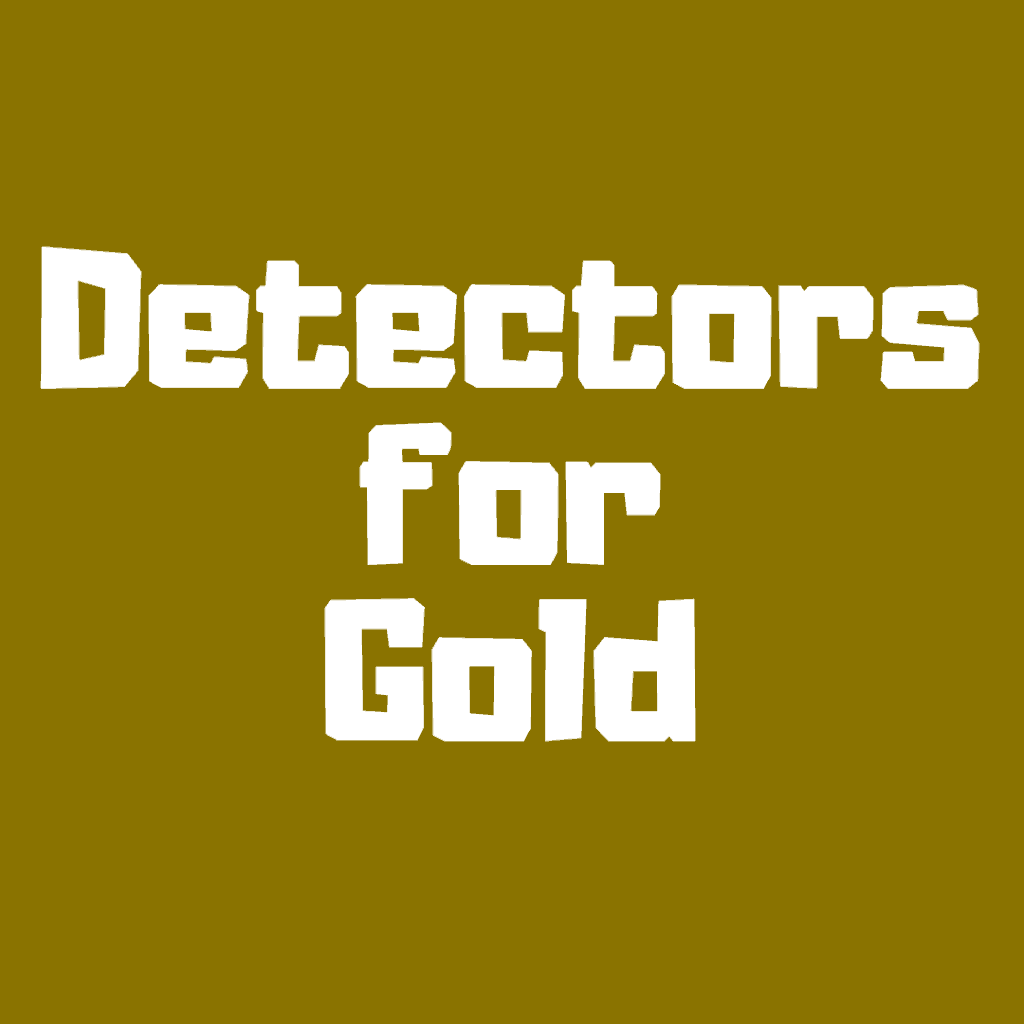 In this article, I'm going to help you discover the best metal detectors for gold, so you can better track down and unearth all kinds of amazing gems.  Whether gold nuggets or jewelry, these detectors we will discuss today will help you unearth it. 
And, in order to better help you, please take a look at the guide below, where you can compare and contrast some of the more popular metal detectors on the market.
Searching for Buried Gold
Have you ever dreamed of finding buried treasure in your backyard, or a valuable lost gold jewelry bracelet or ring on the beach? Maybe there is even some raw gold nuggets near you, or your friends have property where small gold nuggets can be found. 
With the technology in metal detecting, we can all participate in treasure hunting! 
Searching for gold can be a fun prospect for anyone, and with the right equipment, it can be easy, too! Most multi-use metal detectors aren't going to help you pinpoint gold nuggets or small gold jewelry – gold is typically found in highly mineralized soil deposits and can be undetected by cheaper, run-of-the-mill detectors. 
That is why companies have made gold specific metal detectors, which help you eliminate the guesswork on whether your product will be good at finding the right material. Even if you are a beginner, there are some great machines designed to help you get started in the metal detecting hobby. 
Selecting the Right Metal Detector
It can be difficult when you are new to metal detecting to decide on which products to choose from. I would first recommend becoming familiar with the area in which you will be prospecting, as this can help determine which machines are specifically designed to work in those environments.
There is a difference in indication method, as metal detectors can use a very low frequency (VLF) or pulse indication technology to read conductivity and magnetization. 
There has been some dispute in the community over which indication method is more effective, but this list will contain a few examples of each kind. Many of the more advanced metal detectors for expert use will utilize pulse indication are opposed to VLF. Check out some of our options listed below to see a variety of treasure hunting metal detectors.
Gold-Specific Metal Detectors
As noted above, it is very possible to find a detector that can search for a wide range of precious gems or minerals, however, for our purposes we are going to be focusing on gold specific devices. This is to avoid confusing you too much or sending you in the wrong direction when looking for a detector of your own. Below is our list of metal detectors that are gold-specific and perfect for prospecting.
The Garrett AT Gold is designed specifically to help you find gold, but can also be good for looking for jewelry and small coin caches. With a frequency of 18 kHz, this model is perfect for locating and pinpointing the small deposits that often go overlooked by other detectors. It is versatile in that is is useful in both ground and wet terrain, such as shallow fresh water. 
Humid and damp environments won't hinder the device, and it can be submerged up to 10 foot depths. This Garrett model allows you to search for all metal types at the deepest depths available, providing a 0-99 scale on the display to let you see the detected metal's conductivity. The Garrett AT Gold also provides four different audio modes – All-Metal Iron, Iron, Pro, and an adjustable threshold. 
These modes allow you to discriminate against iron while searching for other metals, tell when you have struck a good find or junk iron, hear proportional audio based on the types of metal detected, and to adjust the audio levels according to your background noise, respectively.
With built-in target pinpointing and an easy to read LCD screen, the Garrett AT Gold is a top metal detector pick for many when seeking out gold treasures. 
This prospecting and relic finding machine is an affordable, lightweight pick that allows you to spend hours on the field searching for gold and other small deposits. This model weighs less than 4 pounds and has a water resistant coil, making it an easy to use, versatile metal detector. 
The TDI SL also has controls to help assist you when hunting near power lines and areas with environmental interference. The pulse delay feature also allows you to use variable signal lengths, depending on whether you are metal detecting for gold, or for relics and coins. 
The Whites TDI SL allows both a speaker and headphones for audio output, and the pulse technology ensures you won't be hearing noise from tough mineral soil sites. This model is popular among many gold prospectors, and will definitely help you find small gold nuggets at deep depths.
Said to be one of the very best gold-specific pulse detection metal detectors on the market, Minelab has created some standards amongst the metal detecting community. Many claim that competitors have used Minelab as their basis when it comes to gold seeking metal detectors. 
The Minelab GPX 5000 was designed specifically to be used in areas with high mineralization, and works better than the competitors when searching for medium-to-large objects. This model utilizes a bi-level pulse induction to ensure accurate readings and pinpointing. 
Recent models from Minelab are known to have variable pulse timings, allowing you to select the perfect setting for the conditions you are searching in. The GPX 5000 also allows the user to pick between four different audio types, and four different motion patterns (very slow, slow, medium, and fast). 
Although this model isn't as lightweight, weighing over 5 pounds, it is still a reliable machine, made by an expert metal detector manufacturer.
The Gold Bug Pro by Fisher is known to be one of the best when it comes to locating tiny gold nuggets in highly mineralized soil sites. It uses a real-time ground balancing technology that helps determine mineralization as you sweep. Not only does it locate the mineralized areas, but it lets you know how much there is in a specific spot. 
The model only weighs 2.5 pounds, uses a small 5 inch coil, and packs a whopping 19 kHz frequency, making it a sensitive machine for finding gold nuggets. The Fisher Gold Bug Pro is made for prospecting, is lightweight, easy to use. The only downside is that it only has a waterproof coil; the entire detector won't do as well as others in humid or damp conditions, and it won't be able to be submerged in shallow water. 
Fisher has been known to make a few different gold-specific metal detectors, and this is just one of many that they offer. Since they are one of the leading brands, you can expect them to constantly be updating their designs to keep up with consumer demand. 
Made in sunny Arizona, the Tesoro Lobo SuperTraq is an excellent gold prospecting metal detector, capable of working in variable conditions. This model comes with a large 10 inch coil, so you can cover more ground faster than with a 5 or 6 inch coil size, like in some other gold specific models.

Tesoro is a VLF model with a 17.5 kHz frequency, not as high as the Garrett models, but still excellent at finding small gold nuggets in highly mineralized spots.
Unlike some models, the Tesoro allows you to choose which type of soil you are working over, from Alkaline, Normal, and Black Sand, making it easier for ground balancing. With both pinpointing and and sensitive discrimination modes, this model ensures you will be digging deep for the treasure instead of tossing scrap metal.
Another Minelab contender, the Gold Monster 1000 differs from the GPX 5000 in that is a VLF metal detector, with a 45 kHz frequency. This is the highest frequency of our list, and it shows in the performance. The Gold Monster was designed with users in mind, as they have created a machine that will adapt to work in virtually any condition, without making the user jump through multiple adjustments. 
This is an excellent, lightweight option for beginners that are new the gold prospecting, as it is essentially a turn-on-and-go metal detector. Users need not worry about the reliability as it is made by an excellent, well known brand. Even for those who do have experience, this model allows for manual sensitivity adjustments when it is required, making it a great option all around for many different types of metal detector users.  
Since this model eliminates weight by reducing the amount of adjustment controls, some cons include the inability to show the depth of the gold, and the fact that the screen is not backlit. This can deter some people from using it at dusk or when it is dark out, since the screen is harder to read.
Nokta makro Gold Kruzer is a fully submersible gold-specific metal detector. This detector has a 61 kHz frequency for indicating tiny gold nuggets deep below the surface. You can explore all day with the 3 pound model, and don't fear about stepping into shallow water or streams. 
This model builds upon the previous models made by the company, and combines the best of their old and new technologies to bring a product that many metal detecting enthusiasts have been seeking. Features of this model include wireless headphone capabilities, adjustable functions, and software updates available through the internet, making it a very modern detector compared to others. 
This new Marko version also includes two coils, rather than just one with your purchase. To make the day last even longer, they also included an optional AA battery housing to supplement the internal battery, allowing you to search for longer without having to recharge. 
Which Metal Detector is the Best?
We have looked at 7 different metal detectors that are specifically designed to help the user better track down and find gold. Reviewing the list shows reveals that, currently, the metal detector manufacturers on the market are all capable of designing a device for multiple purposes. 
As a lot of the detectors mentioned above are capable of searching for not just gold but other materials. Taking this out as a deciding factor we can then next look at durability and usability, meaning, how much of a beating can the device take and how easy is it to use. 
These are huge determining factors, specifically when looking for gold because you might find yourself in less than ideal conditions and that is the worst time for a detector to go down due to a malfunction, or to not have a model that is equipped for searching specifically for gold. 
Assessing these other traits as well as user reviews and forum posts we can conclude a final answer as to which of these 7 can be titled as the best metal detectors for searching for gold. So of our options, the best one I would choose for anyone interested in gold prospecting would be the Minelab GPX 5000. 
Not only is this product reputable and considered one of the highest rated metal detectors, it is also going to last an incredibly long time. Although it is a little more pricey than some of the beginner-friendly metal detectors on our list, the performance speaks for itself, and it is priced right for the value. 
Minelab is known as one of the greatest metal detector manufacturers, and many of their consumer reviews show that they are pleased with the purchase. The pulse indication technology will help to make sure you are really searching for the gold nuggets, rather than wasting time digging through trash iron or small deposits of little interest. 
The Best Way to Decide
If you are still unsure of which is the top metal detector for gold prospecting, talk to one of your local retailers. There is an excellent community around the hobby, and many people are always writing metal detecting reviews on their own (and here on this site, too!) experiences with specific metal detector brands. 
Locally, you might be able to get in contact with a metal detecting group, and have the opportunity to try out some machines before making the commitment of purchasing your own. See if there are others with an interest in your area, and maybe you can learn about which sites have the best luck when it comes to gold prospecting. 
Always be sure to check your local jurisdiction, too, to see where it is legal to go hunting for treasure. Metal detecting is an excellent hobby to get involved in, and can bring joy (and riches!) to all ages. 
If you enjoyed this article, please "like" our brand new Facebook page!
You Also Might Like: